Leave Optional Wellness Policies Alone
Much veterinary care consists of routine annual checkups, preventive care, and elective services not covered by accident and illness plans. Insurers offer—and recommend that you buy—an add-on that will cover everything. We don't.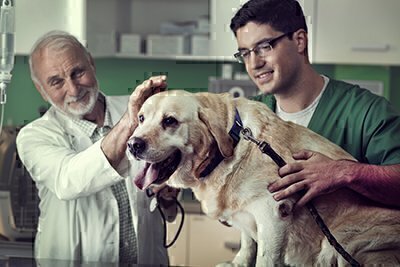 Annual checkups at the vet, vaccinations, spaying or neutering, and other routine vet care are part of the required and predictable maintenance costs of owning an animal. You should insure against only unpredictable losses that might be big enough to break you, not to pay monthly expenditures. For example, there is no "pet food insurance" because inserting a middleman between you and your supermarket would needlessly add the insurer's administrative costs and profits to your household bills.
But just to be sure, we added to our analysis routine vet care costs—which totaled about $2,400 for Woof and $3,100 for Kitty—and used that information to compare Nationwide's Major Medical illness and injury plan head-to-head with its Whole Pet with Wellness plan. Nationwide considers Whole Pet—which comprises about half its business—its flagship plan and says Major Medical premiums are only about half to one third those of Whole Pet.
"Over the life of the policy, folks who get preventive care and who keep it tend to do well," said Scott Liles, Nationwide's president and chief pet insurance officer. Here's what we found:
Total lifetime Whole Pet premiums for Woof were hugely higher—almost $11,400 more—which was almost five times the dog's lifetime wellness costs: a waste of money. For moderate-problem Woof, that helped raise the owner's total out-of-pocket by about $9,900 with Whole Pet, 70 percent more than with Major Medical.
For high-problem Woof, Whole Pet cost the policyholder $260 more in out of pocket costs vs. Major Medical, a one percent increase.