Which Supermarkets Are Best for Price and Quality?
Last updated in November 2015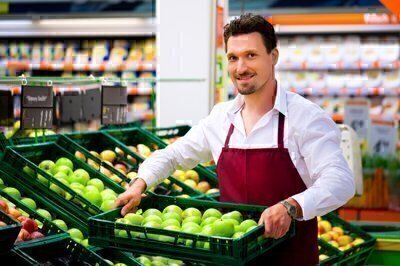 Our price comparisons and ratings of stores for quality show the results of our price shopping and our most recent surveys of consumers on supermarket quality and service. Here are the key findings—
The area's price winners were Walmart, Woodman's Food, and Meijer.
Compared to average prices at all surveyed stores, prices were substantially lower at Walmart (11 to 13 percent lower than the average prices at all surveyed stores), Woodman's (12 percent lower), and Meijer (10 percent lower). For a family that spends $200 per week at the supermarket, this 10 to 13 percent price difference could total $1,040 to $1,350 a year.
Mariano's continues to wow us with high ratings for quality and low prices.
Mariano's, which now has 33 area stores after taking over 11 of Dominick's stores after it departed the Chicago area supermarket scene, received high ratings from its customers for quality of meat, quality of produce, and overall quality—and offered prices that were about five percent lower than the all-store average. And looking at just produce, Mariano's prices were on average about 11 percent lower than the all-store average, while receiving very high marks from its surveyed customers for produce quality.
Most Chicago area shoppers have at least one nearby low-cost supermarket option.
Price-leader Woodman's Food stores are not conveniently located for most area shoppers: At the time of this writing, its only area stores were in Carpentersville and North Aurora. But most area shoppers live or work near a Walmart or Meijer store.
Prices at surveyed Target stores were only two percent lower than the all-store average.
Prices at the two Jewel-Osco stores we surveyed were three percent and six percent higher than the all-store average.
There are big quality differences.
On the quality side, Butera Market, Food 4 Less, Jewel-Osco, Target, Ultra Foods, and Walmart received low ratings from their surveyed customers for "quality of fresh produce," "quality of meats," and "overall quality." Woodman's received low ratings for produce and meat, but high ratings for "overall quality." Walmart earned the lowest overall ratings: Only 27 percent of its surveyed customers rated it "superior" overall.
On the other hand, Mariano's, Sunset Foods, Walt's Food Center, and a few other markets each received "superior" overall ratings from more than 85 percent of its surveyed customers.
Among the largest chains, Meijer received fairly high customer ratings.
Although not stellar, Meijer's quality ratings were considerably higher than Jewel-Osco's, Target's, and Walmart's.
Fresh Thyme Farmers Markets, a new entry into the Chicago area grocery market, offers higher-than-average prices.
At the time of this writing, Fresh Thyme had opened five area stores, with three more scheduled to open soon. In our survey, its prices were about 14 percent higher than the all-store average.
Sunset Foods, with five North Shore stores, received very high ratings for produce, meat, and overall quality, but Sunset's prices were about 21 percent higher than average.
Whole Foods Market had the highest prices.
Whole Foods' prices were 69 percent higher than the all-store average—for the limited number of comparable items available at the store. On the other hand, Whole Foods consistently receives very high scores on quality of fresh produce and meat, which accounted for many of the items we could compare between Whole Foods and the other chains.
Shoppers using regular Targets might also have to shop somewhere else.
The non-SuperTarget location we shopped carried only 66 percent of the items in our market basket.
You can save by substituting store brands and generic products for national brands.
When we substituted cheaper generic and store brands for about one-sixth of the items in our price-shopping market basket, the total cost of the full market basket dropped by about five percent.