60 Strategies for Finding the Best Travel Deals and Avoiding Trouble
Click below to listen to our Consumerpedia podcast episode on how to score cheaper airfare.
I love going places, as do most of Checkbook's researchers and writers. That helps us provide travel booking and planning advice, from how to get the best deals to warning about wasteful purchases to sidestepping companies' deceptive marketing ploys and consumer-unfriendly policies.
Here's what we've learned about saving money—and time and trouble—when traveling. To learn more, dig into the full articles under the "Travel & Leisure" menu. We also include here ways to avoid the many mistakes our vacation-loving staff has made over the last several decades.
Always pay using a credit card…
This is the most important way to protect yourself from scammers, broken promises, and lousy service.
When you pay using a credit card you get strong protections from the federal Fair Credit Billing Act and the policies of credit card issuers, which allow you to withhold payment for goods and services not provided as promised. If you can't resolve a problem with a business, contact your credit card company to dispute the charge (even if you've already paid the bill). Once you've requested this "chargeback," your credit card company will place a hold on the disputed transaction and investigate. The service provider can protest, but we find that consumers overwhelmingly win and get their money back.
Credit card companies can perform chargebacks even if an operator has disappeared or gone bankrupt.
…But watch out for foreign transaction fees.
Many credit cards charge fees—as much as three percent—every time they're swiped outside the U.S. If you go abroad, use a card that doesn't charge foreign transaction fees. If you don't have one, comparison websites like Bankrate.com, CreditCards.com, and NerdWallet.com can help you identify good options.
When budgeting, beware hidden fees.
Don't assume prices you see in initial online search results are the costs you'll actually pay. Airlines earn significant revenue from fees for baggage, seat selection, meals and drinks, Wi-Fi access, and even carry-ons. Many hotels continue to levy absurd "resort" or "facility" fees. Airbnb and Vrbo charge substantial service fees and allow property owners to tack on cleaning and "additional guest" surcharges.
We've been reporting on these bait-and-switch pricing schemes for years. Although some progress finally is being made to protect consumers from some of these deceptive selling practices, we still too often must click until we reach final checkout screens to learn the true costs of travel.
Going abroad? Check the State Department's website.
For each country, travel.state.gov lists travel warnings and alerts; COVID testing requirements; entry, visa, and exit requirements; currency restrictions; and locations of U.S. embassies and consulates. The site also summarizes local laws and safety issues, such as threats from terrorism, crime, natural disasters, and government and community tolerance of faith-based groups and LGBTQ+ travelers. Its "Traveler's Checklist" offers tips on preparing for trips, ranging from how to gather required documents to checking whether your health insurance plan covers foreign medical care.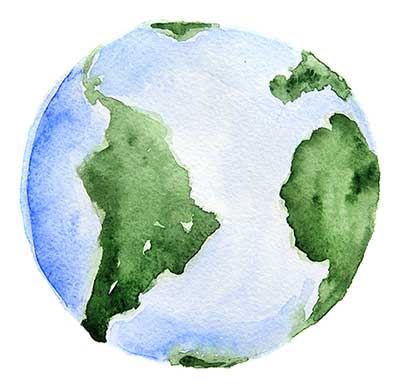 We also strongly recommend signing up for the State Department's Smart Traveler Enrollment Program (STEP), which allows you to log your itinerary with the nearest U.S. embassy or consulate. Sharing your info will help the State Department and your family contact you if there's a natural disaster, civil unrest, or a family emergency. STEP enrollees also receive updates and alerts on safety and health conditions for countries they visit.
Make sure your passport won't expire until several months after you're due to return.
Most countries won't let you board a flight or grant you entry if your passport will expire within the next few months; some countries enforce effective expiration dates of six months after entry. (Their logic is that your passport must be valid for at least as long as you're allowed to stay there on a tourist visa.)
Check requirements at travel.state.gov. If you need to renew your passport, do so ASAP—as we went to press the turnaround time was eight to 11 weeks for normal service, or five to seven weeks if you pay $60 extra for expedited service.
Don't assume displayed discounts are meaningful.
A common ploy used by retailers is to display discounts off "list" prices they rarely if ever charge. Their goal is to rush you into buying and dissuade you from shopping around for a better price—after all, if something is offered at a 40 percent discount, why shop elsewhere?
Much of the travel industry—especially websites selling hotel stays and vacation packages—also engages in this misleading marketing, hyping steep discounts off "regular" rates that hotels or tour operators seldom actually charge. Ignore discount claims and shop around to make sure you're getting a good deal.
To find real bargains, shop around, be patient, and remain flexible.
Airline, hotel, and car rental prices constantly shift according to algorithms designed to maximize companies' revenue. If demand increases, so do prices; to avoid empty seats or rooms, companies lower their rates. Finding the best deals usually requires having flexible travel plans and patience, monitoring costs, and then swooping in and buying when things bottom out. The earlier you can plan, the more time you have to identify deals.
Having more flexibility for your destination and dates will help you secure the lowest rates. For example, airlines and hotels know they can charge top dollar yet still book up for travel to wintertime holiday hot spots such as the Caribbean and Hawaii; consider going somewhere else that time of year. And check if you can save significantly by shifting your travel dates by a few days or weeks.
Set up alerts so you get informed when real airfare deals appear.
At many flight booking websites, you can set up alerts and get emailed if prices for saved searches meet your parameters, sparing you from having to check constantly whether that flight to Buenos Aires drops below $800.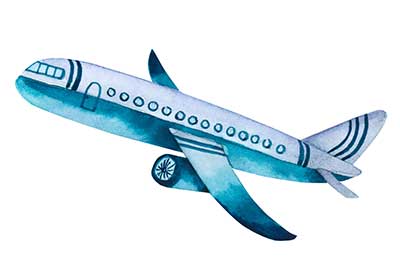 The trick is figuring out what price to use to trigger an alert. When searching fares on Kayak and Momondo, each will display a prediction on whether it's better to buy or wait; it's useful info, but doesn't tell you the likely lowest fare. Sites like FareDetective.com provide pricing history to help you estimate the best deals.
There are numerous theories on the best time to book flights. ("After midnight on Tuesday." "Exactly 64 days before your trip.") We find most of these tips are useless. Airlines' algorithms constantly compare supply, demand, and competitors' prices, and then price tickets to maximize revenues. There's no way to boil down these constantly shifting costs to compute the best time to book. Better to do some homework and then remain vigilant and grab great fares as they appear.
Favorite flight deals newsletter: Scott's Cheap Flights.
Another way to learn when low fares appear is to sign up for email newsletters published by fare-tracking companies. One of my favorite resources is Scott's Cheap Flights, which sends alerts about international airfare deals several times a week. Its emails also offer guidance on how long deals are likely to last, effective travel dates, and how to find them to book on your own.
Similar newsletters include Airfarewatchdog.com, TheFlightDeal.com, and TravelPirates.com. Click here for more info on using these sites and newsletters.
Favorite flight search sites: Google Flights, Kayak, Momondo, Skyscanner.
We usually see only small price variations when using various airfare search sites. The main differences among them are mostly in user experience design and features.
We like that Google Flights lets us enter up to five origination and five destination cities per search, providing a quick way to assess costs if we're still deciding where to go. The desktop version of Kayak's website similarly lets users include up to three cities per search. Both offer easy-to-apply filters for preferred airlines, layovers, and add-ons like baggage-handling fees.
Momondo sometimes displays pricing from third-party sellers that other search sites don't work with. Skyscanner is also usually worth checking.
You can also use these search sites to do generic searches (using "Anywhere" or "Europe" as a destination, for example). But we're often frustrated that the best bargains displayed end up as false leads—already-scooped-up offers or prices valid only if we book bizarre routes or extra-long layovers.
Unfortunately, you'll have to separately check Southwest's website to obtain its fares; it doesn't play ball with search sites.
Best sites for hotel savings: Hotwire and Priceline.
While it may look like dozens of companies are competing for your hotel booking business, just two companies—Booking.com and Expedia—own most of the websites, including Agoda, Hotels.com, Hotwire, Kayak, Momondo, Orbitz, Priceline, Travelocity, Trivago, and many others. The lack of competition, combined with the agreements these heavyweight booking operations have struck with hotels, means you'll typically find the same per-night rates displayed across various websites for the same stays—including prices offered by hotels themselves. Our researchers looked up nearly 2,000 hotel rates for 75 stays using 25 different booking sites (including hotel company websites) and found very little price variation among most options.
The only way we found to consistently save on hotel stays is to book a Hotwire "Hot Rate" or Priceline "Express Deal." These "mystery deal" booking options on average knocked 28 percent off the prevailing rates offered by other travel websites and the hotels themselves.
Mystery deals present a slight gamble: You don't learn hotel names until after you've paid—no backing out. It sounds risky, but you get plenty of info and filters to control key criteria and ensure you land at a good spot. And you often can match reported counts of ratings and property features with those displayed further down in search results for specific hotels, which allows you to figure out which mystery deals belong to which hotels.
I have booked hundreds of mystery deals and seldom had any trouble. The main risk is that they require prepayment—when I have to cancel or change a trip, I must rely on the goodwill of the hotel to make the switch. Fortunately, they're usually happy to make changes.
Want to stay at a specific hotel? Book direct.
Since booking websites and hotels mostly offer the same rates for specific stays, you may as well book directly with the hotel, which might provide you better room selection, free upgrades, or other perks. Booking direct is also usually the best way to maximize any rewards points (although you don't earn points when booking mystery deals, we think forsaking some points to save 40 percent is a great tradeoff).
Ignore warnings about limited hotel room availability.
Hotel booking websites often issue warnings like "Only two rooms left!" or "19 other travelers are looking at this deal!"
Checkbook's researchers spent weeks searching eight major hotel booking websites and encountered such high-pressure sales tactics at all of them. Our investigation found most warnings about low availability were dishonest: There's usually still plenty of room left at the inns.
Often, warnings about shortages refer to cherry-picked room types with low availability (for example, "One room left" might refer to a handicapped-accessible room with a king bed), but plenty of other room types are still available.
Don't worry or rush: Our research indicates that hotel room prices tend to get less expensive the longer you wait to book.
Best sites for car rental searches: Hotwire, Priceline, and AutoSlash.
As with hotel rates, you won't see big price differences among booking websites for identical car rental itineraries, and rental agencies typically offer the same prices as third-party bookers. The only way to significantly beat the prevailing rates is to book via Hotwire's "Hot Rate" or Priceline's "Express Deal" mystery deals. We find these options typically provide us a 10 to 20 percent discount off usual rental rates.
The drawbacks to booking car rental mystery deals are similar to those for hotels. Prepayment is required, which means if you change your mind you might lose your money. You can ask car rental agencies to rebook prepaid reservations; we've found they usually will, but there's no guarantee.
Another downside is you don't learn the rental company you're booked with until you've paid, meaning you might get stuck with one that has an inconvenient pickup and drop-off spot. At some airports, Alamo, Avis, Budget, Dollar, Enterprise, Hertz, National, and Thrifty counters and vehicles are located in or close to terminals, while less expensive outfits like ACE, Fox, Payless, and SIXT are a long-ish shuttlebus ride away. If you care about this, Hotwire and Priceline do decent jobs of segregating these two groups in their displayed offers.
Also try AutoSlash.com, which spits out the lowest rate it finds after checking on discounts you might get from membership in AAA, AARP, USAA, frequent-flyer programs, and warehouse clubs, plus from your credit cards. AutoSlash also can track rates after you book and will email notifications if it finds a better price, plus a link to rebook quickly.
We don't like that AutoSlash requires more clicking around than other sites, provides search results only via emails, and requires us to submit separate searches if we want to compare rates for a compact vs. midsize vs. SUV. But it does offer a unique way to search for non-prepaid rates.

Favorite site for booking cruises: CruiseCompete.com.
Here's how CruiseCompete.com works, in theory: You provide info on the cruise you want, including the ship, sailing date, and cabin category, and it asks participating travel agents to bid for your business.
Here's how it really works: Because nearly all cruise lines have uniform pricing policies that require all sellers, including websites and travel agencies, to offer the same rates, you'll get similar pricing from everyone.
Use CruiseCompete to uncover savings or upgrades you might not otherwise get via a traditional booking option—for example, a $200 onboard credit or a cabin upgrade. And some agents sweeten proposals by offering to give customers a share of their commissions. Because a $200 credit or free upgrade is better than no credit and no upgrade, you should give this site a shot.
Before using CruiseCompete, decide on the exact trip you want and narrow down your cabin selection. Otherwise, the price quotes you get will be for different itineraries and cabins, making it difficult to compare offers.
Vacation packages sometimes offer steep savings—but brace yourself for lots of homework.
Although the policies of airlines, hotels, car rental companies, and travel booking sites often enforce uniform pricing for the exact same booking across all internet sellers, those restrictions don't always apply to package deals. You might find, for example, that it's significantly less expensive to book air and hotel together rather than separately.
Most packages involve group tours or resort stays. The good news is there's an incredibly wide variety of options available from hundreds of online vacation sellers. The bad news is you might have to do a ton of shopping around to find the best deals—or even to make sure the price you're being quoted is a deal at all.
Websites to check include those of large online booking companies (most are owned by Booking.com and Expedia), individual resorts and hotel chains, airlines, AAA, and warehouse clubs. There are also vacation-deal specialists, such as CheapCaribbean.com, Funjet.com, TravelPirates.com, and Travelzoo.com.
If you don't want to do all this searching, most travel agents will be happy to help; click here for advice on hiring one and ratings of agencies.
Before paying, carefully check on what you'll get. For example, some resorts save their best rooms for customers who book direct. If it's not clear what lodging you'll get and its amenities, call the property and ask.
Join loyalty programs and sign up for marketing emails.
Since they're free to join, you may as well sign up for loyalty programs whenever you book with a new company. In addition to awarding points that may lead to free stuff, airlines, hotels, and other sites are increasingly promoting "unlockable" pricing to those who join. And sometimes you can get special discounts if you supply an email address or connect via Facebook.
If you accumulate a lot of points, sites like MilesMomma.com, ThePointsGuy.com, and ViewFromTheWing.com provide clever strategies and tips for getting the most value from them.
Consider getting a travel rewards credit card.
By using cards affiliated with airlines or hotel chains, most consumers will quickly rack up points toward free flights or stays. But because these types of credit cards often have annual fees and higher interest rates than non-rewards cards, travel rewards cards are beneficial only if you pay off your balances each month.
The key to picking the right rewards card is to compare the value of points you'll earn each year against any annual fee. For example, if you charge only $5,000 per year, it makes no sense to pay $100 per year for a credit card that provides what amounts to a one percent rebate; you'd end up paying $100 to get $50 worth of points. Complicating this math are the big points bonuses cards offer new applicants—you'll have to decide if an offer of, say, 40,000 bonus points is worth the annual fee.
Comparison websites like Bankrate.com, CreditCards.com, and NerdWallet.com can help you identify the best cards for you.
Don't obsess about earning points.
Don't pass up a great deal just because it doesn't include travel with your preferred company for accumulating points.
Airlines and hotel chains continue to cheapen their rewards programs, but an easy formula to calculate the value of points is to assume that you'll earn $.01 worth of points for every dollar you spend. In other words, if you spend $1,000, you'll get about $10 in points. Don't pass up a chance to save $100 by booking with a different airline or hotel due to fretting over lost points. That $100 savings is worth more than the value of even 5,000 points.
Ask about discounts and check for special deals from AAA, warehouse clubs, your credit union, AARP, USAA, etc.
When shopping for the best deals, check on any affiliate discounts you can get. AAA, AARP, and others notify members about special offers on their websites, mailings, and via email newsletters. Also, ask about them when checking in to hotels.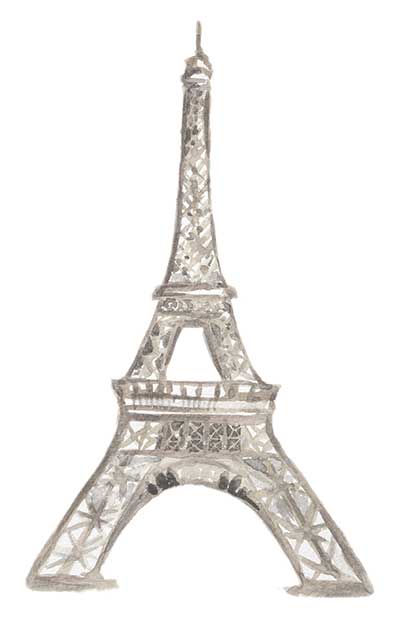 We've also sometimes found good deals on airfare, hotel rooms, cruises, and car rentals through travel services offered by BJ's, Costco, and Sam's Club.
Many companies also provide discounts to current and former members of the military, teachers, students, and seniors.
Shop carefully for vacation rentals.
Especially for long stays and large groups, renting a vacation home can cost less than hotels. But while vacation-rental booking companies like Airbnb, FlipKey, and Vrbo can be fantastic resources, some trouble spots include:
Hidden fees. The per-night prices displayed often don't include service fees, cleaning fees, "owner fees," and other poorly disclosed charges. On average, these fees can inflate costs by more than 25 percent.
Look closely at listings. Scrutinize available images. Do they show the neighborhood, street, building exterior, and interior? (Too few photos can be a red flag.) In that listing for a two-bedroom do you spy two boudoirs, or is there a family room with a sleeper sofa?
Scope out the location. Use booking sites' maps to pinpoint addresses of properties you're considering. How close are they to your points of interest, good restaurants, and public transit? Are they located on the same blocks as noisy nightclubs? Google Maps' Street View feature can be particularly helpful here.
Check ratings. In general, a lot of positive reviews may indicate you aren't leasing a dump from a weirdo. But be skeptical: It's fairly easy for landlords to fake-rent their own properties and post glowing reviews.
Check the cancellation policy. Especially if you're booking months in advance of your trip, look for reasonable refund policies.
Avoid big deposits. We've seen some staggeringly high "property damage deposit" requirements—some are $400 or more. If you get charged for damages you didn't cause, ask the booking company for help, or contact your credit card company for a refund.
Consider a home swap.
Several websites can help you link up with others willing to trade abodes for free stays; as a bonus, you get a house sitter who can look after pets. Sitters are rated, much like Airbnb hosts and guests. Sites include HouseCarers.com, which lets you list your house for free; TrustedHousesitters.com, which costs $129-$259 per year, depending on membership tier; and LoveHomeSwap.com, which runs $132-$180 a year.
Hostels and buses remain key options for tight budgets.
Although hotel rooms and vacation rentals offer better privacy, hostels are usually the least expensive options. Hostelworld.com lists most facilities worldwide.
Another way to save is to take the bus, rather than air or rail. Sites like Busbud.com let you search and book.
It's generally better to book directly with suppliers, rather than via third parties.
Scads of companies partner with airlines and other travel operators to sell off excess capacity. If you see a fantastic deal offered by a legitimate third-party booker, jump on it. But if you can get the same price and conditions by booking directly with the airline, hotel, car rental agency, or vacation property owner or manager, eliminate the middleman. If there's a problem, a direct booking eliminates the chances of finger-pointing among various businesses over who's responsible. For example, if your flight gets canceled and you're entitled to a refund, you'll know to request it from the airline, rather than having to involve a separate company. Similarly, if your hotel room is a dump, it's easier to cancel and demand a refund from the property than work through a third party. Also, by booking directly you might save: Companies like Airbnb and Vrbo charge expensive service fees.
Don't buy the insurance policies offered by airlines and most travel-booking sites.
The trip protection plans pushed by airlines, travel-booking sites, cruise lines, and other operators are usually bad buys. Wade into the fine print and you'll find these policies provide thin coverage and have numerous exclusions (which include epidemics, pandemics, preexisting medical conditions, earthquakes, hurricanes, and civil unrest).
In 2018, the office of Senator Edward Markey (D-Mass.) released a study on travel insurance that concluded, "The only thing skimpier than airplane legroom are these travel insurance plans." After examining plans offered by 16 airlines and travel booking websites, his office's report concluded that while "being aggressively pushed onto customers…offered travel insurance fails to provide promised coverage, and…the airline industry is exploiting travel insurance as an easy revenue generator."
Another sign these policies aren't worth much: Some credit cards offer customers similar coverage as a free perk.
If you really want travel insurance, buy a cancel-for-any-reason policy.
These plans aren't cheap: They're usually priced at 10 to 20 percent of the total trip cost, and even then usually cover only a portion (typically 50 or 75 percent) of your costs. They will refund your money if you cancel, but with most plans you have to back out of your trip more than 48 hours before departure. Another big gotcha: It can be a huge pain to collect from some plans. You will have to provide documentation that the airline did not issue a credit (for most tickets, they do) and that other prepaid costs were not refunded to you.
While cancel-for-any-reason plans provide better coverage than the really lousy stuff sold by airlines and most booking sites, we still think they're wasteful buys. You often don't risk much money even if you prepay for a big trip. Hotels, cruise lines, and tour operators are in the business of accommodating customers—ask them for help and you're likely to get it. I had to cancel four different trips over a two-year span due to COVID concerns and travel restrictions. Airlines provided me refunds or credits toward future trips; hotels and vacation-rental managers let me rebook prepaid stays for different dates without penalty. I bought no insurance and didn't lose a dime.
Still want to buy it? You don't have to purchase travel insurance from an airline, booking site, or travel agent. Shop around for the best rate and coverage (you'll have to purchase it within a week or two of completing your booking). Websites such as InsureMyTrip.com, QuoteWright.com, and SquareMouth.com let you compare plans.
Going abroad? Consider buying a medical policy.
Especially if you're traveling to a region that lacks comprehensive healthcare facilities, check whether your health insurance plan will cover foreign medical costs. While Medicare doesn't cover foreign medical expenses, many Medicare Advantage plans offer at least some coverage, as do most other private health insurance plans.
Also find out if you're covered for medical evacuation—it can cost $100,000+ for emergency transport by air ambulance back to the U.S. from some parts of the world. While you're unlikely to ever need medical evacuation, weigh those low odds against the extremely high costs should you get sick or hurt.
Shop for the best plan and price for your needs using comparison sites like InsureMyTrip.com, QuoteWright.com, and SquareMouth.com. Pay attention to coverage maximums, which often are $50,000 or less, and buy enough coverage to supplement what your health insurance plan provides for a worst-case-cost situation requiring evacuation.
If you'll be taking more than one trip abroad in the next year, consider buying a single policy that covers all your travel for 12 months.
Most drivers shouldn't bother paying for rental car insurance.
What the agencies sell is usually a bad buy. If you own a car, your own insurance already provides sufficient coverage when you rent. Plus, most credit cards provide additional coverage, and you get liability coverage automatically from the rental car companies themselves, as required by the state or country you're visiting.
If you don't own a car, or you want to protect against risks not covered by your auto insurance or credit card companies, consider buying your own standalone policy, rather than what's offered by rental companies. American Express cardholders, for example, can pay a flat $25 fee per rental for its outstanding coverage; unlike the policies offered by the rental companies, if you have a problem Amex's plan doesn't first make you file a claim with your auto insurance company.
The lowest priced airfare offers often are for lousy basic economy tickets.
Airlines love to entice with fares for ticket categories that few travelers want and then upcharge customers for basic services. Buy a basic economy seat and you'll pay extra for baggage handling, you won't be allowed a carry-on, you don't get to select where you sit (hello, middle seat!), and, worst of all, you won't be allowed to change your trip for any reason.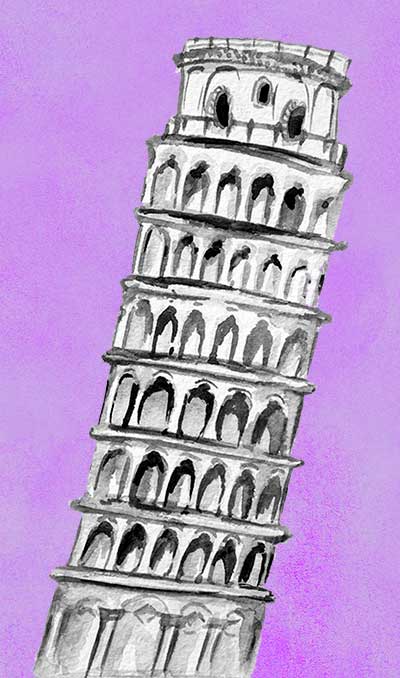 Google Flights, Kayak, and most other booking sites have improved their filters to help users avoid these fares, but basic economy prices still dominate most initial search results. Check on what you'll get before you pay.
Also check the fare rules before booking via third-party discounters.
Especially for international travel, many of the best deals displayed by airfare search sites are offered by discounters (such as eDreams, Flight Network, JustFly, Mytrip, etc.) that often sell tickets with the most restrictive rules. Go ahead and buy if you're offered a great deal compared to what you can get elsewhere, but first make sure you're okay with the fare rules, which might place you at the bottom of the airline's pecking order. With some fare classes, the airline can shift your departure airport to a different one nearby, ignore seat requests, change your flight times, add a layover, and create other possible headaches.
After booking, keep monitoring prices.
Especially if you can cancel or change flights, lodging, or car rentals without penalty, keep an eye on rates and rebook if they go down. For example, one of our staffers saved $75 a night at a Walt Disney World hotel by noticing that a cheaper room became available a few days after she booked. All she had to do was call and ask to get switched to the lower price.
As we went to press, airlines still hadn't brought back their ridiculous $200+ change fees. If you spot a lower fare after paying for a flight, you can cancel and rebook at the better rate; the airline will issue a credit for the price difference.
Timeshares continue to cause trouble.
Some people enjoy their timeshares, but for most of us there are better vacation options. The biggest problem with timeshares is that they're complicated purchases—often involving lifetime financial obligations—and salespeople use that complexity to take advantage of consumers during high-pressure presentations.
If you attend a timeshare sales presentation, don't sign anything on the spot, no matter how attractive a today-only offer seems. Take the contract home and review it carefully. Don't rely on any spoken assurances a salesperson makes; get everything in writing, including any claim that you can sell back or otherwise return your timeshare if you no longer want it. If you have questions, the Timeshare Users Group is a fantastic network of thousands of owners.
Want to get out of a timeshare? Don't bother hiring a timeshare exit company. We found many are dishonest.
Avoid hotel parking rip-offs.
Instead of paying hotels' outrageous parking prices ($60 per night?!), use websites and apps like BestParking.com and SpotHero.com to find a nearby spot for less.
Ask hotels to waive early- and late-check-in fees.
You can often avoid these fees simply by asking nicely; unless they're fully booked, hotels will usually accommodate. And members of loyalty programs of some chains get free late checkouts.
If the hotel can't make space for you, most will happily store your bags (tip the bellman) for the day before check-in or after checkout.
Want to rest up before a redeye flight? Although they don't advertise it, many hotels allow guests to pay for a half-night's stay, letting you hang on to your room until evening.
Look for discounts on theme park, show, and sporting event tickets.
BJ's, Costco, and Sam's Club offer discounts on theme park passes, spa gift cards, movie tickets, and restaurant gift cards.
TodayTix.com offers seats for plays, operas, and comedy shows in several U.S. markets. As its name suggests, it specializes in last-minute sales. Many tickets are sold at face value, but some are discounted.
Goldstar.com is a nationwide discount broker selling tickets to concerts, plays, tours, and an array of quirkier events like food-truck festivals. It even posts occasional comps, though they're most likely to smaller events, or things like neighborhood walking tours, not the Rolling Stones 7,000th anniversary show.
Airport parking hack.
If you need to park at an airport for more than a few days, consider taking advantage of a park-and-fly offer from a nearby hotel. Many include long-term spots if you park yourself in a room overnight pre-flight, plus complimentary shuttle service to and from the terminal.
To find park-and-fly rates, you might have to do a little digging. Use Kayak or a similar search site to identify hotels near the airport; then call to inquire about park-and-fly rates. Make sure there's a free shuttle and that it runs when you'll need it (most offer 24/7 service).
Sites like AiportParkingReservations.com and ParkSleepFly.com let you search for park-and-fly rates—but before booking, check the hotel's website or call it to find out what it offers. We sometimes find booking directly with hotels yields better rates for these types of deals.
Of course, compare any park-and-fly rates with costs of public transportation or booking a scheduled ride with a taxi or rideshare service.
Get cash from ATMs while abroad.
The exchange rates and fees charged by airport currency exchanges make them lousy deals. Overall, ATMs tend to offer the best value, so long as your bank or credit union doesn't charge hefty out-of-network ATM fees.
Watch out for too-short layovers.
Airlines and travel booking sites sometimes display itineraries with too-brief connection times. If you're checking bags, make sure there's enough time for the airline to transfer your luggage. My rule of thumb is one hour minimum for domestic connections, 90 minutes or more for international (you'll need even more time to connect at huge hubs like Heathrow or in countries that make you pass through immigration checkpoints and security screening).
Keep an eye on expiration dates for airline and hotel points and credits.
Millions of Americans who had flights canceled or postponed their trips due to the COVID pandemic are sitting on unused airline credits. In early 2022, Americans were still holding $10 billion in unused vouchers, according to Senators Edward Markey (D-Mass.) and Richard Blumenthal (D-Conn.), members of the U.S. Senate Committee on Commerce, Science, and Transportation.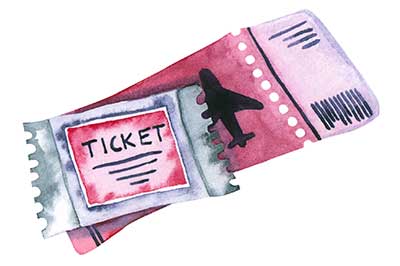 Check for credits with airlines you've booked tickets with over the last several years. Because they have myriad rules for issuing credits and their expiration dates, you might have a credit and not know it. Don't assume airlines will remind you. If you're not sure, call.
To apply the value of a credit toward a future trip, you must rebook the new flight by the voucher's expiration date—but your travel can occur after that. For example, if you bought a ticket on August 1, 2021, but then canceled the trip and got a voucher for the amount you spent, you could use that credit to pay for future travel until August 1, 2022. You could even rebook the replacement trip for a different destination, so long as you do so before your voucher expires.
If you have loyalty points that will soon expire, consider making a small purchase from the company that will trigger a new reward (most companies set expiration dates about a year from the latest activity on an account). You might be able to keep your balance from expiring by eating lunch in a hotel's restaurant or buying a few hundred miles from the airline.
Know your refund rights.
For travel within the U.S., you're entitled to a full refund if the airline cancels your flight or makes a significant schedule change to your itinerary that you don't accept. Unfortunately, airlines don't automatically issue refunds; instead, their default form of compensation is credits. If you want your money back, find out how to request a refund.
Policies in many other countries are more consumer-friendly than in the U.S. In the European Union, for example, if a passenger's flight is canceled they're entitled to a refund, and if they're delayed by more than three hours they're entitled to extra compensation, calculated by a formula that takes into account the distance of the flight and length of delay. An eight-hour delay for a flight from Europe to the U.S. likely will require the airline to pay you more than $500 per ticket. A key requirement is that you must request compensation—it's not automatic.
Don't no-show for flights.
If you decide not to take a flight, use the airline's website or call to cancel your trip before it departs. If you simply don't show up, you might not get credit toward a future flight.
Take pics of your ID, vaccination card, and passport, and email them to yourself.
If you lose something or it gets stolen, having a copy on hand might help you obtain a replacement quickly.
Use a packing checklist.
We've made every packing mistake in the book, from misplaced passports to forgetting medication. Even if you're not scatterbrained, make a list and check it twice. To avoid forgetting to add an important item to your list, check out the comprehensive ones offered by SmarterTravel.com and RickSteves.com—each offers a printable PDF version, too.
Always carry on a few essentials.
If you need to check a bag, hang on to medications and at least one change of underwear, socks, and a spare shirt in case your luggage gets delayed or lost.
Foreign countries often use different plugs.
To power or charge your gadgets, you'll often need an adaptor. Most hotels and vacation rentals provide them, but you can't count on that. Check WorldStandards.eu for what to bring.
Check that you'll have cellphone service.
Most phones work when abroad, but you might have to sign up for an international plan before you depart. Call or visit your service's website to find out what you need to do.
T-Mobile customers enrolled in one of its Magenta plans don't pay extra for international roaming, making it a great deal for world travelers. Most AT&T and Verizon customers pay $10/day per line while roaming abroad; those fees add up fast, and even faster for families with several phone lines. (AT&T and Verizon also offer per-MB data plans, but most travelers still will do better by opting for their way-too-expensive $10/day options.)
Traveling to a remote area? Download offline maps for navigation.
Whether you're setting off for a U.S. or foreign destination, before you leave download an offline map of the area. This will allow you to navigate while traveling through areas with spotty cellphone coverage—and often when there's no coverage at all—because your phone and navigation apps can still ping satellites to obtain GPS info.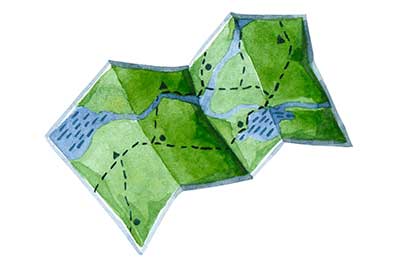 To download an offline map in Google Maps' mobile app, look for it as an option after tapping on your pic or initials in the upper-right corner of the screen. To download offline data for use in Apple Maps, use the third-party HERE WeGo app.
Mobile apps like AllTrails and Gaia GPS are essential for hiking and backpacking adventures.
Like driving navigation apps, hiking apps AllTrails and Gaia let you download offline maps to plot your course and stay on the right trails even if there's no cell service nearby, making it incredibly difficult to get lost (so long as the phone is charged and you don't drop it into a stream). Still, if you're hiking in a remote area, always take along a paper map and a compass—and someone who knows how to use them—just in case.
Plan ahead, especially if you have must-do activities on your bucket list.
Want to tour the Alhambra in Granada, Spain? You usually need to buy a ticket in advance. During summer, Yosemite now requires entrance reservations. Before you go, perform at least some research on entry requirements for must-do sights and activities.
Seek out good local sources of information.
By the time you buy them, guidebooks might be a year old. Travel bloggers are often strangers to places they visit (and they're often being treated to free stuff from the companies they write nice things about). For up-to-date info, first search for the websites of the convention and tourist office of Timbuktu or Tampa to get visitors' guides, maps, etc. Also seek out local publications, including online newspapers (The New York Times for the Big Apple, Miami Herald for South Florida) and city magazines. Because these are run by locals for local audiences, restaurant recommendations and details on museum exhibits and other attractions are often fresher than what you'll source elsewhere.
Also join Facebook and Reddit groups that focus on your destination. Although, like the rest of the internet, some of these forums are haunted by knuckleheads, many are well-moderated and frequented by incredibly helpful and knowledgeable users who live in the area or travel there often, and are happy to answer questions and provide tips. You'll also find trip reports and intel from recent visitors.
Hate planning? Try a travel agent.
If putting in hour upon hour at a computer plugging in destinations, trying to figure out the best time to travel, reading articles and reviews, choosing from myriad hotel properties, and sorting through way too many price comparison websites is too much like the job you want to get away from, consider using a travel agency. While fewer people use travel agents these days, knowledgeable agents can still provide useful services. Click here for advice and ratings to help you find a special agent.
Sometimes hiring a guide is the way to go.
Whether for an entire weeklong schlep or just for an hour-long walking tour, hiring an expert guide often makes for a more enriching experience. Sometimes hiring a guide provides special perks, such as cutting lines, acquiring tickets to sights with sold-out general admission, and access to special areas or exhibits.

Consider the roads less traveled.
There are usually alternatives that provide similar experiences to popular spots, without the crowds. For example, Yellowstone and Glacier national parks are overrun from June through August. Instead of sitting in traffic, consider Lassen Volcanic N.P. (Yellowstone-esque) or North Cascades N.P. (it has more glaciers than Glacier).
Blend in (as best you can).
If you don't speak the language, learn at least a few common phrases ("hello," "goodbye," "please" and "thank you," "pardon me," "good morning," etc.). It's okay if you're not fluent or have trouble deciphering local accents. A simple "I'm sorry, I don't understand" is often enough to allay any frustrations. And if someone doesn't understand what you're saying, don't raise your voice—louder volume likely won't solve the problem.
Also research how locals dress and, within reason, follow suit. No, that doesn't mean donning a sari while touring India, but, for example, consider dressing modestly while in many Muslim-majority countries, and don't wear a T-shirt, ripped jeans, and flip-flops while paying respects at a cathedral or eating at a fancy restaurant in Rome.
By blending in a bit, you'll usually find others will be more likely to assist you—and you'll lower the chances of being targeted by crooks.
Research gratuity norms before you go.
In some countries, tipping is rare; in others, it's expected with nearly every transaction. Tipping is often awkward; it'll be less so if you study up in advance on expectations.
Also research restaurants' reservations expectations.
In some locales, popular eateries book up fast even on weeknights. And in some countries, we've wandered into nearly empty restaurants that still insist we should have reserved a table in advance (seriously, what's up with that, Mexico?).
Google Translate is a game-changer.
Download it to a smartphone and it can translate voices from one language to another and back again, plus supply translations for words or phrases you enter and printed words you show it with a camera. It won't completely remove language barriers, but it makes communication far easier than playing mime.
Enjoy yourself!
Traveling can be extremely stressful, often made worse by delays, cramped seats, and consumer-unfriendly policies. If things are going poorly due to factors within a travel company's control, for sure speak up. But, overall, try to remain patient. I'm constantly amazed by fellow vacationers having miserable times due to sweating the small stuff.
Encounter a problem? Complain effectively.
Make sure the company's owner or manager knows you are dissatisfied. Better to deal with someone who has the authority to put things right quickly.
When complaining, state the facts as you view them, why you feel entitled to relief, and how the company can make amends. Make your request reasonable; for example, don't ask for a full refund of a seven-night hotel stay just because beach chairs weren't available.
Complain in a firm but nonthreatening manner. No one responds well to hostility: If you are intemperate, an otherwise reasonable business owner might respond in kind—and what could have been a calm (and quick) resolution escalates into a feud. Click here for more tips on how to complain effectively.
Demand that travel companies do better.
Tired of unfair fees, lousy service, and misleading marketing? Join Travelers United, a nonprofit organization that fights for travelers. It works with the U.S. Department of Transportation, Federal Aviation Administration, Congress, and other travel regulators and stakeholders to make sure consumers' voices are heard.