Last updated in August 2012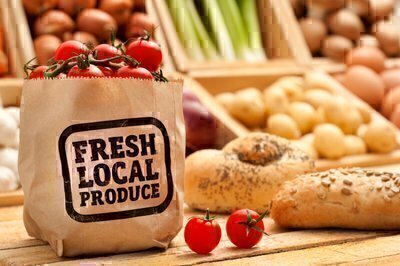 We often hear from subscribers who want us to supplement our price and quality comparisons of local supermarkets with information on local farmers' markets, community supported agriculture (CSA) businesses, and other providers of locally sourced food.
Many consumers are looking to buy local because, in addition to supporting area small businesses, it helps conserve finite energy resources, since goods are shipped shorter distances. Food produced locally is also likely to be fresher than food grown far away.
Fortunately, there are many local- and organic-focused markets and suppliers now operating in the area. Unfortunately, their sheer number and the fact that their offerings change so quickly make it difficult to make meaningful price and quality comparisons.
We considered building an online database of these types of providers—until we realized it has already been done. Nonprofit LocalHarvest.org is a fantastic resource for all things local, with searchable listings of farmers' markets, CSAs, farm stands, groceries, and restaurants.
LocalHarvest.org doesn't check the bona fides of listed suppliers, and since our experience indicates that some businesses make dubious claims, we recommend doing a bit of homework before buying. But the website does offer excellent advice on how to choose providers of locally grown and organic food, along with questions you should ask. To get our take on why you might—or might not—want to pay extra for organic food, along with price comparisons of organic offerings in local supermarkets, see our article on buying organic food.