Avoid Getting Burned by a Gym Membership
Last updated November 2018
It's easy to check on gyms' facilities and activities, but figuring out which membership is right for you can take some digging. The sales tactics used by most fitness facilities have, on the whole, improved greatly from the hard-sell approach most used in the '90s. Many companies now post pricing and membership details online or readily reveal them on the phone. Still, it can be hard to make sense of costs, and initiation fees, monthly charges, and many other features vary widely. And a few clubs still expect you to plonk down a high initiation fee or push long-term contracts. Signing up for the wrong offer can cost you a lot—especially if you, like many club members, stop going to the gym after a short time.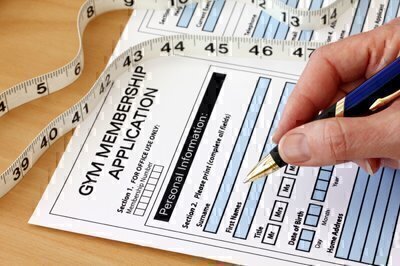 When our undercover shoppers called, some salespeople pushed long-term contracts—and mentioned month-to-month or less expensive options only after our shoppers hesitated or asked about them. A common ploy is to offer a steep discount only if you sign a membership contract that day.
In addition to allowing selective price squeezing, multiple pricing plans open the way for other abuses. A salesperson might not quote the best prices because he or she thinks you'll use the facility too heavily, complain too much, or won't "fit in."
Another ploy is the non-discount discount. Many clubs print up membership fee schedules with inflated prices so that they can cut the price during the sales pitch.
The same non-discount strategy appears in advertising. While many advertised specials truly offer lower prices, others are confusing or misleading come-ons.
Careful shopping is your best tactic. When deciding whether to sign up, forget about the discount on the table and focus on how the club's price compares to those at other gyms.
Compare Costs
We found that fees vary dramatically from club to club. Our Ratings Tables reports fees for six different profiles, ranging from full access for three months for one person to full access for three years for a couple. Based on the information collected from the clubs, we've attempted to calculate the lowest possible rate for each profile for each club. For the three-month user profile, we assumed the user planned to frequent the club for three months and then quit. Charges might be much higher for someone who aimed to be a member for a year but quit after three months.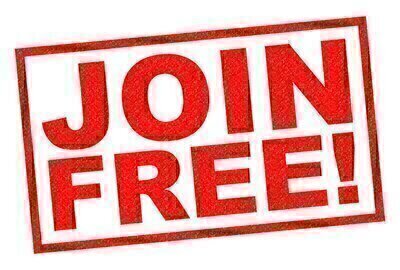 For each profile, fee differences are large. For example, the one-year full-access individual user would pay $160 at several Planet Fitness locations and $1,563 at Sporting Club at the Bellevue.
When comparing fees, keep several factors in mind:
Which facilities you can use. One reason for the price differences is that some spots offer much more than others. Evaluate prices in relation to the facilities, equipment, and activities offered (also shown on our Ratings Tables)—especially those that you want. Some clubs offer lower fees for memberships that exclude certain features like racquet sports or CrossFit classes.
Times of day. You can sometimes save money by using a club only during off-peak hours.
Per-use fees. Some clubs or membership options require you to pay separately for court time or other benefits, while others offer a broader array of benefits for a basic fee. If you want tennis instruction, regular massages, or other personalized services, check the clubs' charges for these services.
Other clubs you can use. If you are interested in using more than one club location, either locally or outside the area, ask for details on multi-club use opportunities. Our Ratings Tables report whether each club offers memberships that allow access to other locations within or outside the area. If you are interested in using more than one location, get a list of participating clubs. The fitness chains often offer lower membership-rate categories for customers who agree to use just one club location.
Renewal fees. Some clubs charge lower fees for renewals after an initial contract period.
Ask About Discounts, and Check with Your Health Insurance Plan for Fitness-Related Benefits
Check whether you qualify for a discounted membership rate.
Many clubs offer steep discounts for seniors. The age requirement varies by club, with some offering discounts to members age 50 and up. Keep in mind that some clubs limit access of senior memberships to off-peak hours.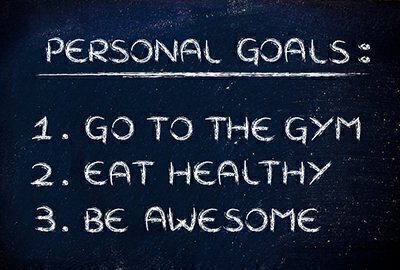 You may also qualify for a discount through your employer. Many clubs have agreements with employers for "corporate" rates typically 10 to 20 percent lower than normal rates. If your employer doesn't have an agreement, you may be able to foster one by recruiting coworkers to join with you.
Finally, find out if your health insurance plan offers benefits for fitness services. Most offer discounts on gym memberships and other fitness-related purchases to promote healthy habits—or, if you're a cynic, to attract a large pool of health-conscious customers who are less likely to run up huge medical bills.
Some of these programs offer pretty good deals. For example:
Medicare Advantage policyholders with Aetna, Amerigroup, Clover, Humana, WellCare, and other plans can get free or very low-cost memberships at participating fitness clubs through the SilverSneakers program.
AmeriHealth and Independence Blue Cross reimburse their members up to $150 per calendar year for fees paid to participating health and fitness clubs once members have worked out 120 times during the year.
Cigna members are eligible to earn up to $400 per year (their spouses can earn up to $200) by working out 24 times per quarter at a participating fitness center.
Many Horizon and UnitedHealthcare plans reimburse members up to $240 per year per person for health club costs. Members get $20 each month that they work out at least 12 times. With UnitedHealthcare, both employee and spouse can each earn $20 per month; with Horizon, all eligible household members can earn $20 per month.
Aetna has a relationship with GlobalFit.com, which claims to offer the lowest rates for thousands of fitness centers. (If you find a lower price on your own, GlobalFit promises to reimburse you the difference, plus five percent.) When we compared its rates with what our shoppers were quoted, we found that most GlobalFit rates were lower.
For the discount programs, push clubs for their lowest rates and then ask for any discounts available through your health plan. And even if your health insurer reimburses costs or provides detailed cost information, don't limit your choices to participating facilities. Facilities outside the program may offer better deals—without requiring you to hit the gym two or three times a week to get them.
Review Contracts
Once you identify clubs that have the range and quality of offerings you want, examine the kinds of financial commitments they require. Increasingly, rather than charging big initiation fees and pushing long-term memberships, fitness centers let you pay each month via automatic checking account debit or credit card, and allow you to quit when you want—although many offer lower monthly fees or waive initiation fees if you agree to pay for a year or more, or prepay for the full year. No matter the arrangement, fitness companies know—and expect—that a lot of their new members will lose interest and stop using the club but keep right on paying each month.
To minimize your risk of losing money at a club you later quit, carefully read the contract's fine print. Most clubs are merciless in enforcing their contracts. If you've signed up for a year and quit after a week, your club will insist that you pay for the full year. You need to examine several contract terms to determine how much flexibility you'll have.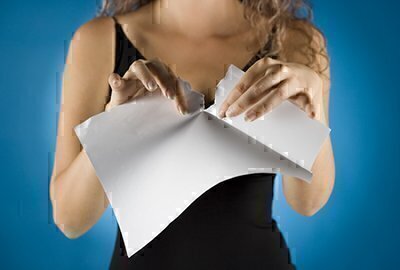 Check contracts to see if you can cancel. Most clubs will not release you from a term contract or refund payments if you quit. Clubs in Delaware, New Jersey, and Pennsylvania must by law allow you to cancel your contract if you quit because of medical reasons or move out of the area. Some clubs will let you off the hook for monthly fees or refund part of the annual fee in the absence of illness or moving. In many cases, however, you'll have to repay the club for any discounts received for committing to a term or pay a cancellation fee.
For members who need to take some time off, many clubs defer monthly payments during "freeze" periods. Or they may have you continue making discounted payments on schedule but extend your membership and waive the initiation fee when you become active again. Most clubs that allow freezes restrict them to cases of illness or injury, pregnancy and childbirth, or temporary relocation: You can't just take time off because of nice weather. But some clubs allow membership freezes regardless of the reason. Many have a minimum length of freeze (for example, at least three months), a maximum, or both.
If You Have Second Thoughts, Cancel
Since the financial commitment of a club membership can be substantial, Delaware, New Jersey, and Pennsylvania have laws providing for a cooling-off period of three days after signing a contract to cancel and get a refund. Cancel in writing by certified or registered mail. If you can persuade the club to give you a longer cooling-off or trial period, do so.