Hiring the Right Home Security System Installer and Monitoring Service
Last updated November 2022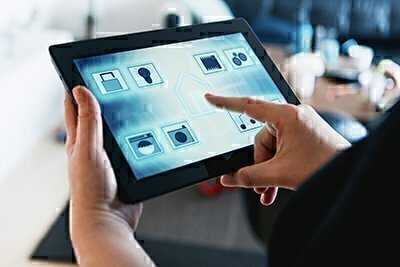 Compared to basic DIY systems, professionally designed and installed systems providing moderate or heavy protection cost far more, typically $1,500 to more than $3,000. But you'll get a lot more bang for that extra spend: Such a system will use sensors to monitor all points of potential entry—including second-story windows, attic doors, and skylights—and employ multiple motion detectors, pressure pads, and sensors on cabinets and bureaus to detect intrusions past the perimeter when the family is asleep or away. Many also include glass-break sensors. You can also opt in to other features, including fire detectors, flood detectors, and medical alerts.
Even if you purchase a home security system with all the bells and whistles, it won't do you any good if it's designed poorly or set up sloppily. When hiring an installer, consider:
What Do Past Customers Say?
Our Ratings Tables report ratings of area alarm installers.
We primarily surveyed Checkbook subscribers, but also invited other randomly selected consumers to provide ratings. We asked them to rate companies they had used as "inferior," "adequate," or "superior" on various aspects of service, including "doing work properly," "starting and completing work promptly," "letting you know cost early," "advice on service options and costs," and "overall quality." Our Ratings Tables list all companies that received 10 or more ratings on our surveys, and reports the percent of each company's surveyed customers who rated it "superior" (as opposed to "adequate" or "inferior") on each question.
As you can see, a few companies were rated "superior" overall by at least 90 percent of their surveyed customers, but others received such favorable ratings from less than 60 percent.
The main problems reported by customers: systems that don't work properly, installation-related damage to property, messiness, and slow response to requests for service. Some companies' reps rarely show up for appointments.
Do They Have a History of Complaints?
Our Ratings Tables also show counts of complaints we gathered from local Better Business Bureaus (BBBs) for a recent three-year period and complaint rates relative to the volume of work companies do. Click here for more information on reported complaint counts and rates.
Are They Experts?
For decades Checkbook's undercover shoppers have periodically met with home security company representatives to collect price quotes for alarm systems. We continue to find that the expertise of company estimators and system designers varies greatly. Some appear to know little about alarm systems, spend minimal time inspecting the home, and have no clear ideas of how the installation will be done. Most of these reps are out to sell a predetermined package of products and monitoring service, no matter the home or need. It also took considerable time and energy to get explicit prices from these salespeople, and we were not at all confident that they could communicate instructions to installation crews.
On the other hand, some companies' representatives are true experts. Many salespeople have personally performed installation work in the past, and some install the alarm systems themselves. These representatives take a close look around the house, check inside closets, inspect the basement and other unfinished spaces, and bang on walls. They seem to know exactly what the customer wants and what it will take to do the job.
How Much Will It Cost?
For a basic burglar system that covers a few doors, a half dozen ground-floor windows, and a motion detector or two, expect to pay less than $1,000, plus monitoring costs. Larger systems that need to monitor several doors and 30+ windows will run $4,000 or more, plus monitoring.
Because home security system installers don't offer exactly the same products, design, or options, it's very difficult to directly compare pricing. But it's definitely worth your time to collect proposals from several companies: You'll find some charge thousands more than their competitors for essentially the same setup.
Who Owns the Equipment?
Some installers make most or all of their profits from monitoring fees. To protect these profits, the contracts used by some alarm installers—including many of ADT's contracts—state that some types of its installed equipment remain the installation company's property. These contracts often include language stating that if the customer cancels monitoring services provided by the security company, it can opt to remove the system—and isn't required to do so in a tidy manner.
We haven't heard from any consumers who have actually had systems removed due to a canceled contract (although this happens fairly regularly with commercial customers). Instead, ADT and other companies that maintain ownership of equipment simply "abandon" it. Our view: Deal with outfits that sell you a system you'll own.
What Are Your Monitoring Options?
Once equipment is installed, some companies allow you to choose any service you want for monitoring, while others require you to use their monitoring services for a specific period of time, usually two or three years. Some companies give big breaks on equipment and installation costs if you sign up for their monitoring.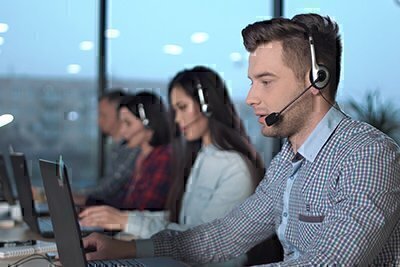 If you're not satisfied with the quality or price of a company that locks you into its monitoring service, it will cost plenty to take your business elsewhere: You'll have to continue paying for the duration of the original contract or pay a hefty cancellation penalty.
Some companies also make it difficult to switch monitoring services to another company, even after the contract is up. With some types of equipment, it is easy to switch companies. The new company just has to come to your home and reprogram the device that communicates with the central station. But to take over monitoring of the equipment, the new company will need to know the system's programming code, and some companies refuse to provide it to customers or their new monitoring services. If the new company can't get these codes to reset the system, it might have to replace part or all of the control panel components, which can be expensive.
To maintain flexibility in choosing a monitoring service, ask prospective installation companies to either supply you upfront with these codes or agree to come out to reset their systems, if requested. Because resetting the system usually involves a service call, it's reasonable for a company to charge a fee for that work. Any such fee should be indicated on the written contract.
Different jurisdictions have different policies for what central monitoring stations are supposed to do when alerted about potential intrusions. Before you sign a contract for monitoring, check out the rules for your area. The most common policy is that, when an alarm is triggered, the monitoring company calls prearranged phone numbers to make sure it isn't a false alarm before notifying the police. If it is told it's a false alarm, the person who answers must provide the correct password.
What Are the Payment Terms?
When obtaining bids for alarm system installation, discuss payment terms. The more you can pay after the job is complete, the better. The best arrangement is to pay a chunk of the installation price 15 or 30 days after completion: It gives you maximum leverage if any problems need to be corrected.
Will They Deal with the Paperwork?
Many jurisdictions require homeowners to register alarm systems. The company you use should provide the required paperwork, and many will submit it for you. Most registrations either are free or require a nominal administrative fee. Some registrations must be renewed every few years. Your installer should inform you of the requirements in your area.