Last updated February 2023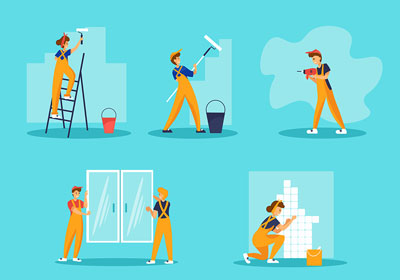 Although kitchen and bath redos are the most common home improvement projects, they're also expensive: For a total gut job, you'll pay more than $25,000 for even a modest-sized kitchen with standard materials and appliances; the average bathroom redo costs $15,000 and up.
But if the layout of your kitchen or bath works for you, and its cabinets and other features are in decent shape, you might be able to save a bathtub of cash with a "light remodel."
That's a term that contractors and designers use to refer to a cosmetic spiff up or minor update of an existing space: Think Botox and a peel rather than a full-on facelift. Just installing a new shower curtain or painting a room counts, but for our purposes, we're talking about more substantial changes.
Depending on how much of the work you're willing to take on, and the costs of new materials (tile, a new fridge), you might be able to polish up a small kitchen or standard bathroom for a few thousand bucks. In general, light remodels don't involve moving walls or altering the room's basic footprint.
Some tasks you might want to DIY—say, switching out a bathroom light or replacing knobs on kitchen cabinets. Others, like having new countertops cut and installed or electrical work, probably require a pro.
Keep in mind that materials matter, both for the bottom line and how good things look. Consider scrimping on or DIYing some elements and splurging on high-impact smaller items, e.g., an expensive Lucite towel bar in your powder room but bargain-priced subway tile on the wall behind it. And if you update one part of a room (Bye, crummy bathroom linoleum! Hello, marble tile!), make sure that what remains behind (or what else you replace), matches in terms of style and quality—or else you'll end up with a junky look.
Lower prices represent inexpensive materials and DIY; higher price tags mean luxury items and contractor fees. And know that, across the board, prices on both materials and labor have soared in the last few years.
Whether you're shopping for a general contractor, a tile installer, an electrician, handyman, plumber, cabinet supplier, or just a good appliance store, consult our ratings and advice to find the best pros and tons of tips.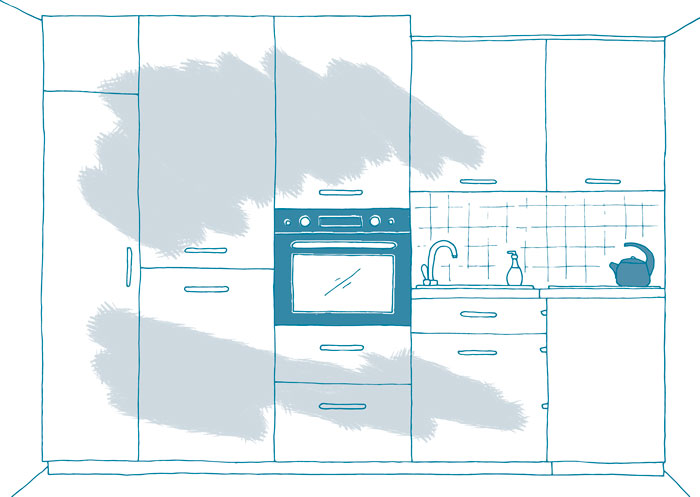 Kitchens

Reface Cabinets
$5,000–$10,000+
Cover existing cabinets with laminate and add new doors, drawer fronts, and hardware.
Excellent cost-saving option for those who are happy with the form and function of their cabinets but want a new look.
Essentially, you're adding a new "skin" to the cabinet boxes and replacing doors and drawers. After removing old cabinet fronts and drawers, veneers are bonded or glued onto remaining visible surfaces (ends of kitchen islands, faces of cabinets, etc.). Then, matching doors and drawers go in, new hardware is added, and you're left with a brand-new-looking assembly.
Some companies specialize in refacing. DIY is an option: Carefully measure what you have and order doors, drawers, and refacing materials from a big-box hardware store or an online outfit like Cabinetdoors.com or Semihandmade.com (an outfit that started out offering materials to redo IKEA kitchens but now offers materials for cucinas of all sorts).
Repaint Cabinets
$500–$2,000
DIY is very inexpensive, but pros can often provide a better finish.
You'll probably want to attempt to do this on your own only if your cabinets are real wood and can be sanded down enough to accept a new coat of paint. As with painting anything, the key to a smooth finish is prep work. Remove all doors and drawers; then wash, sand, and prime both them and the cabinets before getting started.
Pros usually use high-gloss paint and a sprayer to get an even finish; some also use stains, which go deeper into the wood but can be tricky to apply.
If you decide to paint them yourself, be sure to wear a mask and goggles—and read any product labels for warnings and guidance on how to handle it.
New Lighting
$150–$1,000
Most cooking spaces require task lighting that's devoted to things like cutting vegetables on kitchen islands. That could mean three or more pendants over an island, but homeowners and designers are increasingly moving toward installing larger lantern fixtures. Under-the-counter unseen strip lights and even chandeliers (if your ceilings are high enough) are also popular now.
Replace Countertops
$2,000–$12,000+
Low-end options include laminate or butcher block. Quartz has supplanted granite as the most popular option, although granite, marble, and soapstone are still around and popular. Some people also go for stainless steel and cement; both are mid-priced but come with drawbacks, including scratching (steel) and cracking or staining (cement).
Shop around to avoid overpaying—our undercover shoppers found huge price differences for one project among local suppliers and installers.
Add a Tile Backsplash
$700–$1,500
Retro subway tiles (rectangles, often in white) and penny mosaic tiles have been popular for years, but you have other options. Contemporary styles include four-inch hexagons in marble or jumbo-sized rectangles (18 by 36 inches!) meant to mimic wood plank floors. Square pieces are also hip again, either in standard styles or Moroccan zelliges. If your taste leans toward traditional, or you live in a historic house, stick to tried-and-true styles like black-and-white basket-weave styles, or good 'ol subway tiles.
Replace an Appliance or Three
Most refrigerators run $1,200 and up, stoves cost $700+, and dishwashers $400 to $2,000
Though most homeowners still want matching appliances (usually all stainless steel with similar pulls or handles), the era of the "statement" stove or fridge is upon us. So replacing your clunker range with a brightly colored one (yep, even avocado green is possible) can give your kitchen (and your cooking) a lift. There are now big rebates and other incentives available to those who are willing to get rid of their gas appliances in favor of electric.
Consult our ratings of local appliance stores for quality and price, and shop around for the best deals. Key point: Don't assume the big-box retailers offer better pricing than local independents; they often don't.
Refacing Appliances
Most options cost less than $100
Just as you can reface or replace cabinet doors and drawers, you can also purchase cabinet-style fronts for your fridge or dishwasher. They are constructed to cover existing metal doors for a seamless look.
There are also custom enormous magnet "skins" you can order (see: KuduMagnets.com and BestApplianceSkins.com) to make your old white dishwasher appear to be stainless steel, or turn your fridge into a giant chalkboard.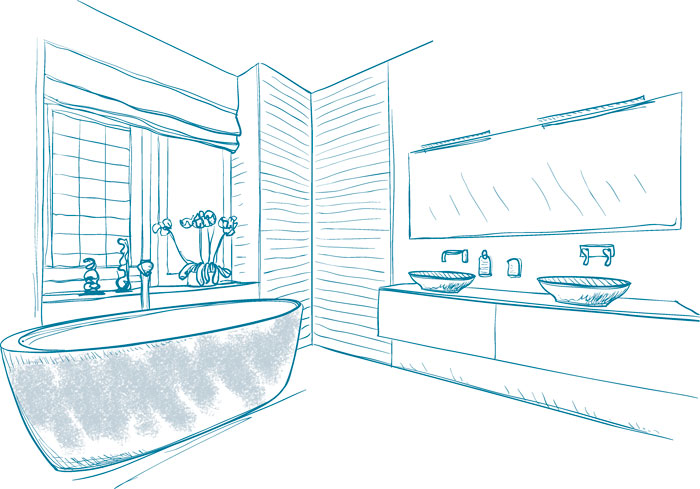 Bathrooms

Reglaze, Reline, or Replace a Tub
$250–$1,000+
You can replace it altogether—many drop-in styles cost under $250; add in labor to remove the old model, install the new one, and fix all the tile, moldings, and fixtures in and around it, which will usually add more than $1,000.
Existing cast iron, steel, or fiberglass tubs can be refinished by stripping the enamel and applying several coats of epoxy and then several coats of polyurethane. That process usually costs $300 to $1,000 and should leave your tub looking brand-new.
Relining involves coating the existing tub or shower base with a thin made-to-measure liner formed from a 1/4-inch-thick piece of acrylic. This doesn't work on fiberglass or acrylic tubs, since the liner could damage the material underneath. And freestanding tubs can't be covered by a liner either. Keep in mind that relining often leaves tubs looking plastic-y. Cost: $1,250–$1,750.
Repaint the Walls
$100–$2,000
Most small indoor painting projects are easy DIY jobs; if you want a pro to deal with it, consult our ratings of local contractors.
Use at least a satin finish on the walls of any space that sees a lot of steam or moisture (e.g., you might not need it in a powder room, but you'll want it in a primary bath with a steam shower).
Add Wallpaper
$100–$2,000
Believe it or not, wallpaper is back.
Many new varieties are easier to install and more water-resistant than what was available decades ago. Look for "contract grade" or varieties with some vinyl in them (many are indistinguishable from fine paper).
You can also paint a mural or stencil your walls with paint. It's usually cheaper than wallpaper, but you have to be artistic and nimble with a paintbrush.
Replace Light Fixtures
$100–$1,000
If you have the wall space, consider mounting sconces on either side of a vanity mirror in a primary bathroom (it's more flattering on your face); for powder rooms, a small chandelier is dramatic.
Be sure any new fixtures you purchase are UL-rated for damp locations (or rated for use in wet locales if they'll be used in a shower or near a tub).
Replace Sink, Tub, or Shower Hardware
$100–$750
Brass is back, both for millennials (who love 1970s and 1980s aesthetics) and old-house junkies. Matte black is also a popular finish for showerheads, tub spouts, and faucet knobs. And any interior designer will tell you mixing metals is OK, too—just don't go overboard and use chrome, bronze, black, and brass in one look.
New Sink or Console
$100–$4,000
As with kitchen cabinets, you can usually repaint or reface bathroom consoles.
If you want to replace, trends include colorful "accent" sinks and bathroom consoles that look like furniture with legs, open shelves, and bureau drawers. If you're afraid of fads, stick to stuff with white finishes.
Retile Floors and/or Walls
$250–$2,000+
Wood-look tile, textures and shapes, and brighter colors have come into vogue in the past few years. While subway or penny tiles won't ever go out of style, consider going for an oversized subway style, laying your subways vertically or in a herringbone pattern, or using penny tiles in a matte finish instead of the traditional gloss.
Walk-in showers and more steam features means tiling more surfaces. Many designers now put tile on every surface of smaller bathrooms, for both a clean look and high functionality.
Change Towel Bars, Toilet Paper Holder, Hooks
$50–$250
If you're short on space and storage, hooks more than pull their weight, especially when installed in groups of three or five on the back of a door or on a wall next to the shower.
Replace Toilet
$500–$2,000
If you redo the flooring, you'll have to pull out the old toilet anyhow.
Washlets, or in-toilet bidets, have been immigrating from Japan, Korea, and Europe into hotels across the U.S. Very basic models ($100) just add a new toilet seat that attaches to your plumbing to provide a stream of water you turn on and off to help you, you know, clean yourself. Fancier versions come with heated seats, dryers, and warm water.

And, again, whether you're shopping for a general contractor a tile installer, an electrician, or just a good appliance store, consult the ratings and advice here at Checkbook.org to find pros and tons of tips.