Moving? Here's How to Find a Super Schlepper
In the rear view mirror? The era when you could move all your household stuff with a buddy, a van, and a six pack of cheap brews to bribe said friend. Now, looming larger than a triple-length moving truck: a relocation that involves all your family's furniture, enough boxes to fill a small warehouse, a freaking piano, and so, so, so, so much junk—how did we get all this stuff? So, like most grownups, you'll need to hire movers.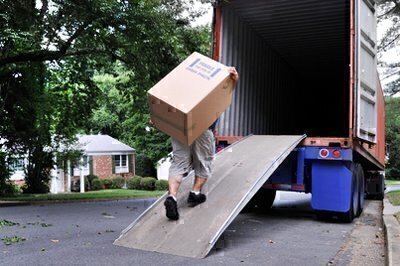 A top company should take good care of your possessions while moving them from home A. to home B., respecting your time, your spaces, and your stuff. Checkbook's ratings of area movers can help you find a business that will do a good job. And our advice will help you prep for your move, deal with pros, and keep costs in check.
Ask several companies to bid on your move. Our ratings and advice will help you find reliable, well-priced outfits for local or long-distance moves.
Local Moves
Feedback from Customers
Our Ratings Tables show how local consumers rated local moving companies (we surveyed Checkbook and Consumer Reports subscribers plus other randomly selected individuals). Our survey asked them to rate companies "inferior," "adequate," or "superior" on several questions related to service quality: "doing service properly on the first try," "promptness," "letting you know cost early," and "overall quality." For companies that received at least 10 ratings on our survey, our Ratings Tables reports the percentage of surveyed customers who rated it "superior" (as opposed to "inferior" or "adequate") on each question. Our Ratings Tables also report the percentage of surveyed customers who rated it "adequate" or "superior" (as opposed to "inferior") for "overall quality." Click here for more information on our customer survey and other research methods.
As you can see, there are substantial differences in how the companies were evaluated.
Complaint Records
Our Ratings Tables also show counts of complaints we gathered from local Better Business Bureaus (BBBs) for a recent three-year period. Click here for more information on reported complaint counts.
Certified Moving Consultants
A moving consultant is the person who comes to your home to prepare an estimate and offer advice on packing and other moving matters. To become an American Moving & Storage Association Certified Moving Consultant, a consultant must complete an online program and pass a test. Certification indicates knowledge but says nothing about whether the consultant practices "lowball" bidding or other unethical behavior.
Affiliation with Long-Distance Carriers
We have indicated which companies serve as agents for long-distance carriers. Although you might expect long-distance
carriers to appoint only the "cream of the crop" as their agents, our customer survey data do not support this theory.
Insurance Coverage
Ask the moving company for proof that it carries liability insurance coverage for damage to your house, your neighbors' property, and to any person, and that it carries workers' compensation coverage—otherwise you could be liable.
Long-Distance Interstate Moves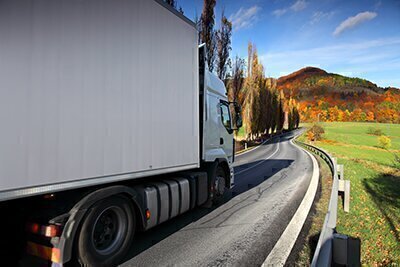 For long-distance interstate moves, there are other quality factors to consider.
Each major carrier uses several local agents and hundreds of driver-operators. While interstate carriers presumably make an effort to maintain overall quality throughout their systems, there can be big differences.
Enhance the odds of a successful long-distance move by choosing a high-quality local agent. Although your local agent probably won't actually haul your goods or unload them at the other end, it is likely to do the packing and may help load. In addition, a good local agent can advise you on how to make your move go smoothly, pack properly, and minimize costs. And your local agent can intervene on your behalf if problems occur with the driver or personnel at your destination.
You can get additional protection on long-distance interstate moves by making sure your mover is properly registered and insured. Check www.protectyourmove.gov or call the FMCSA at 888-368-7238 to determine the licensure status of movers you are considering.