CarBargains Brochure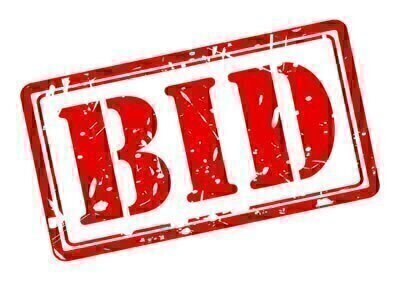 Thank you for your interest in our CarBargains service. We believe our one-of-a-kind service is, as hundreds of customers have told us, "the only way to buy a new car.''
With our nonprofit new-car shopping service:
Our expert staff collects bids from at least five dealers in your area.
Because we force dealers to compete for your business, you will get the best possible deal.
Many price quotes are secured below dealer's invoice cost.
Bypass hassles and high-pressure sales tactics.
Avoid the need to negotiate.
No conflicts of interest. Our focus is on only you. Unlike most other shopping services, CarBargains accepts no kick-backs from dealers and is in no way affiliated with any group of dealers.
We deliver real price quotes. Unlike other car-shopping websites, we do not deal in vague "suggested" or "target" prices. Each of our customer's orders are competitively bid on from dealers near you and we obtain written confirmation from the lowest bidders.
You'll have our nonprofit consumer organization and expert staff with you and on your side throughout the purchase process.
Since 1991, CarBargains has helped more than 15,000 customers obtain the best deals on new cars. Below we describe how CarBargains works (Texas customers, please read this note).
You tell us the make, model, and style of car or truck you wish to buy (Toyota Camry, four-door sedan SE, for example).
Within two weeks (time may vary depending on demand), we get at least five dealers in your area to bid against one another to sell that make, model, and style. Each dealer commits to a dollar amount above (or below) "factory invoice cost'' for which it will sell the type of vehicle you want. We obtain written confirmation of the lowest bids.
We send you a report that includes:
Dealer quote sheets, which show how much above (or below) factory invoice cost each dealer has agreed to sell your vehicle, and the name of the manager responsible for the commitment.
Factory invoice cost information for your type of car or truck, showing what all dealers pay for the base vehicle and for each possible option.
Other useful information: An estimate of the value of your used car; low-cost financing options; pros and cons of extended service contracts; how to get the best deal on an extended service contract; and more.
4. You contact a dealership (presumably the lowest bidder) and:
Identify yourself as a CarBargains client;
Select the specific vehicle you want;
Use the information we've supplied to determine the factory invoice cost of the vehicle you've selected;
Purchase the vehicle at the confirmed bid price. Bids are also confirmed for factory orders (if applicable) and local dealer trade to ensure the availability of your vehicle.
We encourage you to contact us with any questions. And we ask that you send us a photocopy of your final sales contract to help us monitor the system.
Why Not Do It Yourself?
If you don't wish to use our CarBargains service, you'll still want to use our methods. The only power any consumer has in the car buying process is the threat of competition. If you are on your own, your best strategy is to gather extensive information on dealer costs and hidden allowances and to try to get at least five dealers to bid against each other.
But our CarBargains service brings big advantages to this bidding process—
Because our staff are experts, we can be sure all costs—advertising association fees, dealer-installed options, processing fees, etc.—are explicit in dealers' bids, not added on later.
Because dealers know we'll get low bids from other dealers, each dealership knows it will have to bid very low to have a chance of winning. We remind dealers of any ongoing factory-to-dealer incentive programs, manufacturer holdbacks, carry-over allowances, and other factors that give the dealer room to cut its price. Also, dealers know that we know the market. They know that if we don't get good prices locally, we can get prices from out-of-area dealers who will deliver locally.
Dealers know the bidding is for real. They know we'll actually get at least five quotes. In addition, they know that a consumer who has paid for the CarBargains service is almost certain to buy now from one of the quoting dealers, so refusing to quote means losing any chance at a sale. In contrast, when you call for a bid, the dealer may not believe you will bother to get bids elsewhere. Worse still, dealers often make statements like "shop around and I'll beat any price'' or "come on down and I'll take care of you"—leaving you with no more information than you started with. In addition, dealers may believe you're just casually shopping and therefore may not treat you seriously.
We are a witness to each dealer's quotes. We get signed commitments, and the dealers know we will follow up. In contrast, if a customer gets quotes by phone, the dealer may believe it can back out without serious consequences.
Why CarBargains Is Better Than Other Types of Services
There are other services that promise to help consumers purchase cars.
Many services sell factory invoice cost printouts that are supposed to help you negotiate for a car. But because of "hold-backs," factory-to-dealer incentives, and other allowances, these printouts don't tell you what the cost to the dealer really is. More important, even with one of these printouts, you are on your own to figure out what is a reasonable markup and to get a dealer to agree to that markup.
There are also services that promise to find you a good deal from one of a list of pre-committed dealers. Some of these services get commissions or other financial benefits from their selected dealers. Even if such financial arrangements don't exist, there's a good chance that the dealers affiliated with these services won't be those with the best prices for the car you want. Non-affiliated dealers may be getting larger cash incentive payments from the manufacturer, may have excess stock of the kind of car you want, or may simply be willing to accept a lower profit. In contrast to these other services, the CarBargains service, since it has no ties with any dealer, is designed to find dealers that have the best prices at the moment.
A third type of service is that offered by auto brokers, who promise to go through a dealer to secure a car for the customer at a good price. The problem with auto brokers is that you have no way of knowing whether the broker is really getting you a good deal. The broker may always deal with a particular dealer, may allow that dealer a big profit margin, and may add an additional markup that the broker keeps. In contrast, the CarBargains service has no relationships with dealers, guarantees to get at least five dealers to bid competitively, will include in the bidding any dealer you request, and gives you copies of all the bids. Everything is in the open.
More about How CarBargains Works
What is the "factory invoice'' cost?
The "factory invoice'' cost is theoretically what the dealer paid the manufacturer for the car. The dealer will actually have a printed invoice that shows this cost figure. It is less than the "manufacturer's suggested retail price'' (MSRP), which is the "list price'' shown on the window sticker of the car. The manufacturer's suggested retail price is the price for which the manufacturer theoretically thinks the car should be sold to you. Actually, almost all cars are sold below the manufacturer's suggested retail price and some cars are sold below the factory invoice cost.
How is it possible for a dealer to sell a car below factory invoice cost? It is possible because the factory invoice usually doesn't reflect the true cost to the dealer: dealers often get "holdbacks,'' factory-to-dealer incentive payments, end-of-year-carryover allowances, and other allowances that reduce the cost below what the factory invoice shows.
We use the factory invoice cost figure only as a reference point for dealers' bids. The factory invoice cost for the same car with the same options is the same for all dealers. So, if one dealer bids, for example, $200 below invoice and a second bids $400 above invoice, you know that the first is $600 lower priced than the second.
Is it necessary to decide now what options you want on the car?
No. You need only tell us the make, model, and style of car you want. The dealers bid an amount above or below factory invoice cost. We send you a factory invoice cost printout that shows you the invoice cost for the base vehicle and the invoice cost for each possible option. So you can add up the invoice cost for whatever vehicle you decide you want, with whatever factory-installed options it has on it. Then you simply add (or subtract) the dealer's agreed markup (or markdown) from this total invoice cost figure. (For some few vehicles, dealer quotes are made as markdowns from MSRP.) Thus, you can figure the price you need to pay for any car of your choice before you even talk with the dealer.
Exceptions to the rule:
What about rebates?
Often manufacturers offer factory-to-customer rebates. Your CarBargains report will tell you whether the car you are buying carries one of these rebates. If so, you will be able to get this rebate directly from the manufacturer, or you can have the dealer apply the rebate to your purchase price, further reducing the price of the car.
Manufacturers also often have factory-to-dealer incentive programs. These are sometimes referred to as "dealer rebates.'' This is money the factory gives the dealer for each car sold. The dealer can use the money for advertising, employee bonuses, extra profit, or many other purposes--or the dealer can pass this money along to you as a price reduction. One of the purposes of the CarBargains bidding process is to use competition to squeeze this incentive money out of the dealer in the form of a price reduction for you.
How close will the dealers be to your home?
We have a computer file of all dealers in the country. When you order our service, we identify dealers close to you and get them to bid. (You can have us include or exclude a dealer of your choice.)
What if you have not yet decided on a make, model, and style of car?
There are many sources of information to help you choose the type of car you want. Our CarBargains service steps in only after you have made that decision.
An excellent source for comparative information to help you choose among new cars is The Car Book, which can be purchased from many bookstores or for $14.50 (including postage) from the Center for Auto Safety, 2001 S Street, N.W., Washington, DC 20009. (The Center for Auto Safety is a nonprofit organization.) You will also find information on new cars in Consumer Reports magazine and in various special interest auto magazines available on many newsstands and in libraries.
Do Dealers Live Up To Their Commitments?
We get dealers' bids by phone and then confirm the best bids by fax. The dealers know that they will not get future opportunities to bid if they fail to follow through as they should. Failure to honor a confirmed bid has been a rare problem. Should any problems or questions arise, CarBargains is only a phone call away.
Is There A Guarantee?
If you are able to buy the same car that we shopped for you at a price lower than the best quote included in our report, in the same bidding area and time period, without using our information, we will gladly refund our entire fee, with proof of purchase.
Who We Are
CarBargains is a service of the Consumers' Consumers' Checkbook, an independent, nonprofit consumer organization, founded in 1974 with the help of funding from the U.S. Office of Consumer Affairs. Consumers' Checkbook's mission is to provide consumers information to help them get high-quality services and products at the best possible prices.
Consumers' Checkbook is supported by subscription payments and donations from individual consumers who subscribe to our magazines and by fees for our information services, such as CarBargains. We do not accept support from the businesses we rate and our publications carry no advertising.
Call Us If You Have Questions
If you have any questions now or at any time later after you get your personalized CarBargains report, please give us a call at 800-475-7283. We look forward to helping you get a great price on a new car.