Our Shoppers Searched 25 Travel Sites Looking for the Lowest Rates for 75 Hotel Stays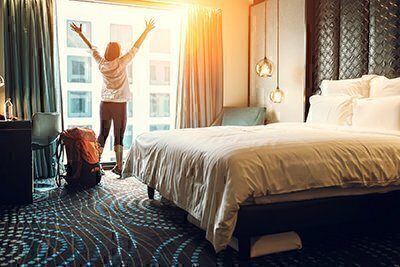 Our researchers did nearly 2,000 searches for hotel-room rates and found that most travel-booking sites and hotel websites serve up the same prices. Want a bargain? You'll have to put in some extra effort.
Because the largest players in the hotel-booking industry choose not to compete with one another on price, it wasn't surprising to us that we found uniform pricing for specific stays across most booking-site options. Although dozens of travel-booking websites seem to fight one another for our travel dollars, what looks like healthy competition is actually an illusion. Agoda, Booking.com, Expedia, Hotels.com, Hotwire, Kayak, Momondo, Orbitz, Priceline, Travelocity, Trivago, and many others are owned by travel giants Expedia, Inc. or Booking Holdings, which together dominate the third-party online hotel-booking business.
Click below to listen to our Consumerpedia podcast episode on how to find the best hotel rates.
Hotels have agreements with Expedia, Booking, and other travel sites that require all sellers (hotels included) to offer each room at the same price across all booking platforms. Before these price-competition-killing requirements, you could get a range of rates either by calling the hotel itself, trying the hotel company's toll-free line, or hitting the internet and comparing offers from several sites. Not anymore: Most websites we shopped spit out the same rates for the same stays.
Besides eliminating travelers' opportunities to save by shopping around, hotels and third-party booking websites continue to gouge customers with hidden fees. The per-night rates shown in search results are rarely what you'll actually pay, yet there's no way to filter or sort by real total costs. Hotels continue to charge absurd, poorly disclosed "resort" and "facility" fees, and a few travel websites levy murky booking fees. Despite lawsuits and warnings by the Biden administration that these fees represent an illegal bait-and-switch, they haven't gone away.
The good news? We still found some ways to save money—and avoid trouble—when booking hotel rooms.
Most travel websites offer the exact same prices for hotel rooms…
We looked for prices by checking hotel websites, calling their front desks, and searching for rates at 22 travel-booking websites. We checked out third-party bookers Agoda, Booking, Costco, Expedia, Hotels.com, Hotwire (and Hotwire Hot Rate), Orbitz, Prestigia, Priceline (and Priceline Express Deals), SmarterTravel, Stayforlong, Super.com, Travelocity, Trip.com, and ZenHotels. Our shoppers also checked with aggregator sites Google, Hotels-Combined, Kayak, Momondo, Skyscanner, Tripadvisor, and Trivago, which provide rates available from multiple websites.
Except for Costco, Super.com, and "mystery deals" from Hotwire and Priceline, most calls and clicks gave us the exact same prices for our sample stays over and over. Ditto when we sought pricing from the hotels' own websites.
...But it still pays to shop around a bit.
Despite mostly finding the same hotel room prices across most platforms, shopping around sometimes scored surprising deals. For example, for a three-night stay at the Wyndham Grand Orlando Resort Bonnet Creek, the best total price (including fees and taxes) for a refundable rate on the hotel's website for a "1 King Bed" room was $1,137. Most other major websites offered it to us for $936, but it was available at Booking.com for only $739 and even less—only $508—if we paid in advance for a nonrefundable rate.
Why did we get this great deal? Who knows! But it wasn't due to Booking offering typically low prices; for all but a few of our other 75 sample stays, that site spit out the same rates as most of the other companies we tested. It was probably just an error, but one Booking and the hotel would have to honor. We sometimes found we could save 10 or 20 percent—and sometimes even more—by scouring the web to uncover fluke deals.
To find bargains, be patient and remain flexible.
Despite little price competition among online booking sites, travelers can still find good hotel deals in destinations with lots of lodging options. By not restricting yourself to a specific hotel or chain, you can usually save significantly. It's a matter of comparing costs among properties that offer roughly the same amenities. For example, when we searched for a three-night stay among four-star hotels in midtown Manhattan, we could pay $1,161 (including taxes and fees) at the Artezen Hotel vs. $2,311 total at The Bowery Hotel. Both properties have high guest ratings and offer similar amenities.
Besides being flexible about which hotel you bunk at, consider alternative destinations and dates. For example, hotels charge top dollar for travel to wintertime hot spots such as the Caribbean and Hawaii; consider going somewhere else that time of year. And we often found we could save significantly by simply shifting our travel dates by a few days or weeks.
For More Advice on How to Find the Best Deals, Review Our 60 Travel Booking Tips
Hotwire Hot Rate and Priceline Express Deals remain the most consistent ways to get sizable discounts, but there's a catch.
While the agreements between hotels and third-party websites owned by Booking, Expedia, and others don't allow advertising different prices for the same room and dates, companies are permitted to offer lower rates if they restrict access to certain groups. For example, members of AAA or AARP might qualify for small discounts and, if you sign up for emails or membership at a hotel chain or booking website, you may be able to "unlock" lower prices (more on that, below).
Some companies also circumvent hotel-pricing restrictions with "mystery deals," like Hotwire's "Hot Rate" specials and Priceline's "Express Deals." We found these two booking options consistently provided the lowest rates for our sample stays: On average, they saved us about 28 percent compared to the prevailing refundable rates offered elsewhere and provided pricing that was about 20 percent lower than nonrefundable options. In some cases, by booking a mystery deal we'd pay half as much as the lowest rates offered by the hotels and most other booking sites.
Hotwire's and Priceline's mystery deals are a slight gamble: While they do display hotels' neighborhoods, star levels, average guest ratings, amenities, and other features, they don't provide properties' names and exact addresses until after you've paid—no backing out.
It sounds risky, but you get plenty of info and filters to ensure you land at a good spot. By matching the number of guest ratings and property features with other listings of non-mystery rates in search results, about 90 percent of the time we can figure out which mystery deal belongs to which specific hotel.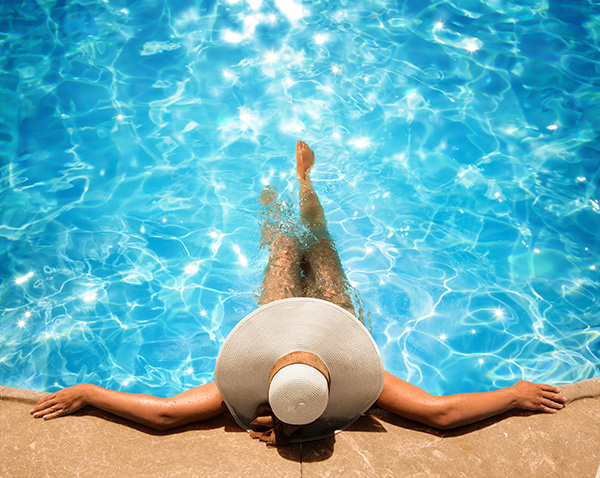 Over the last 10 years, Checkbook's staffers have booked hundreds of these mystery stays with very few snafus. One key: Search only for hotels with at least 3½ stars and user ratings of 80 percent or better on Hotwire and 8+ with Priceline. Some higher-starred properties are often less expensive or cost about the same as two-star ones, which are sometimes (but not always!) pretty gross.
While we usually can figure out which hotel we'll get, there's no guarantee; sometimes we end up a few blocks away from where we thought we'd be. That might be a problem if you want to stay at a conference, wedding venue, or with family who booked separately.
Another downside: Although Hotwire and Priceline Express mystery deals usually let you specify bed types, and you can call the hotel to request adjoining or connected rooms after you book, there's no guarantee—annoying if you're traveling with kids and want direct access to where they'll sleep but not to bunk with them.
Hotwire and Priceline Express also charge (hidden) booking fees, but even after taxes and fees are added, we still found their mystery-deal options consistently netted us the best prices over all other options and tricks we tried.
Hotwire and Priceline Express aren't the only sellers of nonrefundable rooms—most hotel-room-selling companies now offer discounts if you agree to prepay and commit. But even if you want to maintain flexibility, know that many "refundable" rates offered these days aren't what they seem: We found that the hotel industry increasingly misleads customers by advertising "flexible" rates that come with ridiculous refund and cancellation policies.
Join membership programs and log in to "unlock" special rates.
Hotels and travel-booking websites are increasingly offering special rates to people who join their frequent traveler clubs, supply email addresses, connect via Facebook, or take similar actions.
When shopping for stays, our researchers collected both non-member and member pricing, where available. We found that joining up and logging in typically saved us about eight to 12 percent, compared to logged-out prices. Compared to these discounts, mystery deals remained the way to go, still typically saving us an additional 15 percent or so—and sometimes far more—off logged-in rates.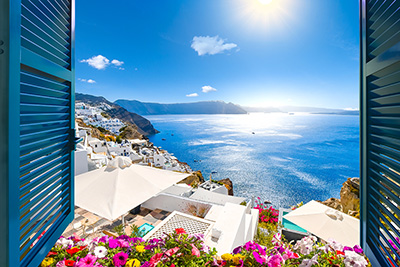 And you can't count on getting a deal after logging in. Taking that extra step often did nothing for us; we were offered the exact same rates as before. And sometimes we were astonished to find that the best deals disappeared after we logged in—doing so in a few cases cost us hundreds of dollars.
Priceline also offers coupon codes for its Express Deals after you create an account and book stays with it, but these discounts are usually small (they top out at five to 10 percent, depending on how often you book), and you must redeem any coupons within a few weeks.
We also saved with nonrefundable rates.
Most hotels now offer lower rates if you pay upfront for a nonrefundable booking; third-party booking sites do the same. In our survey of prices, we found opting for nonrefundable rates saved an average of about 12 percent over refundable rates; booking mystery deals (which are also nonrefundable) usually saved us about 15 percent more than that, on average, and sometimes far more.
Though booking a "refundable" or "flexible" room option might seem safer, don't assume this means you can no-show and not get charged for the stay—or even that you can cancel within a reasonable timeframe and get back all your money. We found that many hotels now have absurd cancellation policies, even for rates touted as "flexible." Read all the fine print before booking.
Don't forget to ask about discounts for students, older adults, military service, teachers, AAA, AARP, etc.
Hotels and booking websites usually list these types of discounts (five percent or so) on their websites, if available.

Stack savings with cashback shopping portals.
We've written before about companies like Rakuten, BeFrugal, Mr. Rebates, and others that help consumers score cash rebates for all kinds of stuff. These websites work with companies that pay commissions when they send them business; the sites then share a portion of those proceeds with customers.
Cashback companies work with most third-party travel booking sites and many hotel chains. The trick is to shop via the rebate portal's website. For example, to claim rebates from booking via Expedia, you have to visit, say, Rakuten.com, create an account or log in, and then access Expedia's site from there— otherwise, Expedia won't know Rakuten sent you.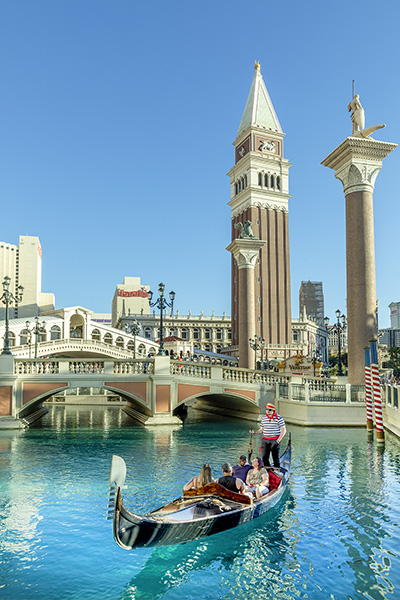 Rebate amounts change often, but here are the a few examples of the best rebates we found at press time for a sample of third-party booking sites, according to CashbackMonitor.com, which tracks these types of deals:
Booking.com—6 percent via TopCashback
Expedia—5 percent via Rakuten
Hotels.com—8 percent via TopCashback
Hotwire Hot Rate—6 percent via BeFrugal
Priceline Express Deals—3 percent via Mr. Rebates
Tripadvisor—8.4 percent via TopCashback
These offers allow you to stack savings. You could find the best price for your stay via Hotwire Hot Rate, pay using a travel rewards or rebate credit card, and then score an extra six percent rebate by shopping via BeFrugal.
Pay attention to terms and conditions before you hit "Book"—most of these types of offers have payout limits ($300 is common), and you often won't collect rebates if you book using a mobile app (because when you do that, Apple or Google gets a cut of the sale).
Remember that shopping portals use cookies to track what you buy and what they owe you. As with most online transactions, cashback sites will share or sell info about your searches and purchases with others. If you prefer to book your stay privately, these services may not be for you. For what it's worth, our staff use cashback services all the time without noticing a big uptick in spam, telemarketing, or other annoyances.
Want to stay at a specific hotel? See if it offers perks for booking direct.
Since booking websites and hotels mostly offer the same rates for specific stays, consider reserving directly with the hotel company, which might provide better room selection, free upgrades, or other perks. It's also usually the best way to maximize any rewards points from hotels' loyalty programs.
Don't bother calling hotels to seek lower rates.
Many articles offering advice on hotel bookings recommend calling properties' front desks to inquire about lower rates. Our researchers did this for many of our 75 stays and found it a waste of time—most hotel staffers simply transferred us to corporate reservations systems or quoted us the same rates posted on their hotels' websites.
Costco's travel service offers small savings, but limited variety.
Members can log on to costcotravel.com for discounted hotel rates; on average, Costco saved us about six percent off prevailing rates for our sample stays. Not bad, but there weren't many hotel choices—we got offers only from Accor, Hyatt, and IHG. Of our 75 stays, we could book only 13 through Costco.
Super.com also offers small discounts, but some find it difficult to use.
In our tests, requesting rates from Super.com saved us an average of about seven percent compared to the lowest prices available from hotels and conventional travel websites. Super.com sends offers via Facebook Messenger, WhatsApp, and text messages, which circumvents rules preventing price competition on websites. Use its website to plug in your desired location and dates, and Super.com sends you a message with a link to some offers; or request prices for a specific property and it will send you prices for it.
In general, we found it was a bit of a pain to switch to a different app or device to view prices, but we think the potential savings are still worth your time if you prefer to avoid the slight uncertainty of mystery deals.
Aggregator sites like Google, Kayak, and Trivago sometimes led us to bargains, but mostly just created extra work and headaches for our shoppers.
We also shopped for our 75 hotel stays using Google, HotelsCombined, Kayak, Momondo, Skyscanner, Tripadvisor, and Trivago. These aggregators search the web for prices available from dozens of other companies and the hotels themselves, then present per-night prices from each.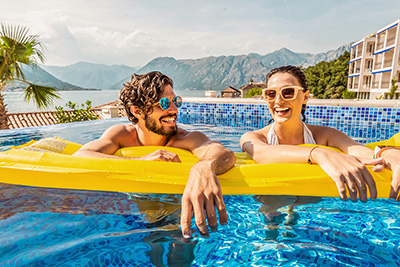 Searching using these sites sometimes helped us identify real deals. But we concluded that aggregators aren't worth the aggravation because the search results they display show only per-night pricing (that doesn't include fees or taxes); we had to click on each offer to learn the total price we'd really pay each seller—and we often found the lowest per-night rates we were given didn't align with the lowest total prices, including taxes and fees.
Worse, we often clicked on dozens of low-price per-night listings only to discover those rates were no longer available, or that the room type we preferred was far more costly.
No clear winner for international stays.
We found uniform pricing for both foreign and domestic bookings, although, on average, prices offered by Agoda were about two to four percent lower than the other players we shopped for international stays.
Ignore warnings about limited hotel room availability.
Hotel booking websites often issue warnings like "Only two rooms left!" or "19 other travelers are looking at this deal!" or "Book now before this deal is gone!"
For a previous study, Checkbook's researchers spent several weeks searching eight major hotel booking websites and found all used such high-pressure sales tactics. Our investigation found most warnings about low availability were dishonest: There's usually still plenty of room left at the inns.
Often, warnings about shortages refer to cherry-picked room types with low availability (for example, "One room left" might refer to a handicapped-accessible room with a king bed), but plenty of other room types are still available.
Don't worry or rush: Hotel room prices tend to get less expensive the longer you wait to book.
Don't obsess about earning points.
Don't pass up a great deal just because it doesn't include staying with your preferred hotel brand for accumulating points. Hotel chains continue to cheapen their rewards programs, but an easy formula to calculate the value of points is to assume that, depending on the program, you'll earn $.01 to $.05 worth of points for every dollar you spend. In other words, if you spend $1,000, you'll get about $10 to $50 in points. Don't give up $500 in savings by booking with a different hotel due to fretting over lost points.
If you need more than one bedroom, consider renting an apartment or home.
Reserving vacation properties via companies like Airbnb or Vrbo often—but not always—costs less than booking multiple hotel rooms or a suite. For more advice on booking vacation rentals, click here.
You might save by buying a vacation package—but brace yourself for lots of homework.
The uniform-pricing policies of hotels and booking sites don't always apply to package deals. You might find, for example, that it's significantly less expensive to book air and hotel together rather than separately.
Most packages involve group tours or resort stays. Fortunately, there's a wide variety of options available from hundreds of online vacation sellers. The bad news is you'll have to shop around for the best deals—or even to confirm the price you're being quoted is a deal at all.
In addition to shopping large booking websites and prices offered by resorts, check with vacation specialists, such as CheapCaribbean.com, FunjetVacations.com, TravelPirates.com, and Travelzoo.com.
Want to save time? Consider hiring a good travel agent.
Some of us love wandering the internet looking at destinations, hunting for deals, watching Rick Steves episodes, and reading reviews. But if spending hours planning a trip seems onerous, consider using a travel agent. Although travel agencies now charge fees for many services, because they still get commissions from many hotels they often waive booking fees when helping with accommodations. Our article and ratings provide advice on finding a special agent.
After booking, keep monitoring prices.
Especially if you can cancel or change flights, lodging, or car rentals without penalty, keep an eye on rates, and rebook if they plunge. For example, one of our staffers saved $75 a night at a Walt Disney World hotel by noticing that a cheaper room became available a few days after she booked. She just called and asked for the lower price.
Beware of pop-up windows and scammers.
As you hunt for bargains, pop-up windows might pile up. Know that crooks scam many travelers by posing as hotels or booking sites. When shopping online, be careful about giving out personal info or credit card numbers. Before clicking on an unsolicited offer or search result, investigate the seller—and, as always, watch out for phishing.
Don't bother buying trip protection plans.
As we've written previously, the policies pushed by hotels and travel-booking sites are usually bad buys. Wade into the fine print and you'll find these policies provide thin coverage and have numerous exclusions (e.g., epidemics, pandemics, preexisting medical conditions, earthquakes, hurricanes, and civil unrest).
Another sign these policies aren't worth much: Some credit cards offer customers similar coverage for free.