Last updated in August 2017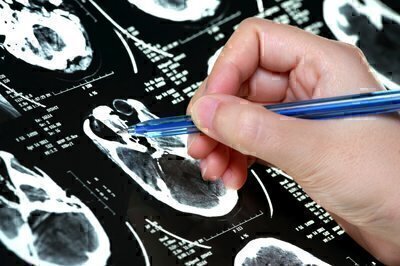 U.S. health-care costs continue to grow at record rates, yet there's little or no compelling evidence that most of this increased spending results in improved care. One reason higher costs might not net better results? Doctors too often prescribe—sometimes at the patient's request—unnecessary treatments.
How bad is it? The Congressional Budget Office estimates that up to 30 percent of the costs of medical care delivered in the U.S. is for unnecessary tests, procedures, doctor visits, hospital stays, and other services that may not actually improve patient health—and in some cases may cause harm.
For example:
Every year, nearly half a million Americans have an arthroscopic partial meniscectomy (APM), the popular knee surgery meant to relieve pain by shaving cartilage and removing damaged pieces of a torn meniscus. The total national annual expenditure is around $4 billion, but numerous studies show that physical therapy alone relieves symptoms just as well as the surgery.
Tens of thousands of brain scans are performed each year on headache sufferers. But unless a patient has specific risk factors for structural disease, or other clinical screenings indicate the patient might have a structural disease, a CT scan is very unlikely to affect how the headache is treated.
For people with no family history of colon cancer, or no symptoms of it, clinical guidelines don't recommend getting a colonoscopy until age 50. And if your colonoscopy produces a clear result, you shouldn't have one for another 10 years. Yet annually, more than 14 million of them are performed, often unnecessarily, since premature or too-frequent tests are unlikely to detect cancer—and might result in surgical complications.
Costly, unnecessary, and possibly harmful medical care needs to be reined in. One solution is educating doctors and patients about procedures that are common but unneeded, and encouraging both to discuss their necessity and effectiveness before they're performed.
That's what Choosing Wisely does. An initiative of the American Board of Internal Medicine Foundation and Consumer Reports, the campaign provides data and guidelines for doctors and patients. Choosing Wisely asks medical boards and societies to identify commonly used procedures whose necessity should be questioned and discussed, and then to issue their findings in bulletins entitled "Things Providers and Patients Should Question."
The aim? Promoting dialogue and urging patients to only have tests or treatments that are: supported by evidence; don't duplicate other tests or procedures they've had; and that are necessary and free from harm. So far, dozens of medical specialty boards representing thousands of physicians have made 490 recommendations related to overused medical tests, treatments, and drugs.