Last updated December 2020
On the Road Again, Despite Dangerous Defects
Lisa Shelton of Hidden Valley Lake, Calif., fell in love with the black 2005 Infiniti FX35 on a used-car lot in June 2019. She purchased it for about $7,000, but she had no idea the SUV was one of more than 400,000 vehicles recalled by Nissan in May 2016. The problem: A passenger-side Takata airbag that could eject metal fragments during an accident, injuring her, her family, or others. And she didn't know that the potentially deadly airbag—never replaced by previous owners—remained installed in her car.
The dealer told her the vehicle had been inspected by its repair shop, showing her a clean car history report from the federal government's National Motor Vehicle Title Information System (NMVTIS)—which doesn't include open-recall information in its reports.
"I'm sick to my stomach," said Shelton, who unknowingly put her daughters, husband, and self at risk while driving the car. She even taught her 17-year-old to drive in the Infiniti. "I was completely blown away. I had no clue that was something I had to worry about."
Colin Welsh, Shelton's attorney, said he doesn't know whether the dealer was aware of the outstanding recall, but that it had a responsibility to check before selling it. "I think it's irresponsible and negligent for any dealer to sell a vehicle with an open recall."
Think this is an unusual case? It's not.
Between 2010 and 2018, automakers in the U.S. recalled 238 million cars and light trucks due to unsafe defects. Manufacturers issue recalls for dangerous problems: Brakes that can fail, engines that can catch fire, airbags that injure or kill, doors that might fling open unexpectedly.
But according to the National Highway Traffic Safety Administration (NHTSA), about one-fourth of recalled rides go unrepaired. Many end up on used-car lots where they're often resold by dealers that haven't addressed the recalls or informed buyers about them.
Checkbook and other consumer advocates say it's long overdue for this to change, and for state and federal agencies and lawmakers to take action to protect motorists, passengers, and the public.
A store can face massive fines and lawsuits if it knowingly sells contaminated meat or produce or fills prescriptions with medications after a pharmaceutical company warns that they might contain harmful contaminants. So why do used-car sellers get away with knowingly peddling dangerously defective vehicles?
There's no justification for a business to sell a vehicle with an open recall. Used-car dealers, or anyone else for that matter, can easily check for an unrepaired recalled defect simply by entering its 17-character VIN at the NHTSA website. Recalls can be addressed for free by taking affected vehicles to franchised dealers that sell those makes.
"Name another product that the retailer thinks it can sell you when it's under a recall," said Rosemary Shahan, president of Consumers for Auto Reliability and Safety. "Dealers are in the business of selling cars, and they should make them safe. It's a threat to everybody."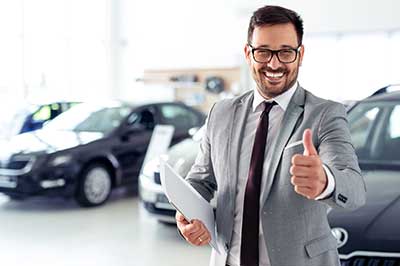 Used-Car Dealers Are Offering Lots of Deathtraps
Carmakers are required to notify vehicle owners of recalls and offer free repairs via their dealerships, assuming fixes are available. Vehicle leaseholders should expect to receive these notices from either manufacturers or their financing companies.
So it's disappointing that so many vehicles with unresolved recalls remain on the road. Based on NHTSA's estimates, there are tens of millions of cars and trucks with known safety issues still rolling. The Consumer Federation of America has put the number at more than 70 million. In September 2020, Carfax estimated that 57 million vehicles—or one in five—have at least one outstanding recall.
Many of these autos eventually make their way into the used-car market. Carfax estimates that at least one in six used vehicles for sale in the U.S. have one or more unresolved recalls.
Our researchers selected 10 vehicle models manufactured between 2010 and 2019 with previous recalls: 2014-18 Chrysler 300; 2013-16 Dodge Dart; 2013-14 Ford Escape; 2011-16 Honda Accord; 2011-14 Hyundai Sonata; 2012-16 Kia Soul; 2016-17 Nissan Maxima; 2012-14 Subaru Impreza; 2011-19 Toyota Corolla; and 2011-18 Volvo S60. We searched for them on six major used-car online marketplaces. We identified 600 individual vehicles up for sale in the seven metro areas where we publish Checkbook. We then checked the NHTSA's online database for unaddressed recalled safety defects for each.
We found 227 of the 600 automobiles—nearly 40 percent of them—had at least one problem subject to a recall that hadn't yet been addressed, according to the NHTSA's database.

The most egregious example was a 2011 Hyundai Sonata we found advertised on Edmunds.com by a used-car dealer in St. Paul, Minn. It had five unresolved recalls to address problems that could affect the proper operation of the vehicle's airbags, seatbelts, and brake lights; could allow the car to roll away with the transmission in "park"; and cause engine failure while the car is moving.
That hardly seems like a car you'd want to own—or have on the road at all.
In addition to Edmunds.com, we identified used cars listed for sale on AutoNation.com, Autotrader.com, CarMax.com, Cars.com, and Carvana.com. Three of these companies—AutoNation, Carvana, and CarMax—are retail operations that sell their own vehicles. The other three sites display ads placed by dealers and individual sellers.
During our search, we were most troubled that we found 24 cars with open recalls advertised for sale by dealers that are new-car franchisees for the same manufacturers, and therefore authorized to resolve defects identified in recalls. For example, we found Volvo S60 sedans with unrepaired recalled safety defects up for sale by Volvo dealerships.
When we checked the NHTSA website several weeks later, we found that 21 of those 24 vehicles had been sold, and 11 of those 21 were still on the road with unaddressed recalls.
Thirteen of these 24 used cars were Ford Escapes, recalled to fix faulty door latches. Ford spokesperson Monique Brentley told Checkbook that the carmaker isn't surprised we found so many Escapes advertised with open recalls, given that Ford issued the recall only a few months before we began our research. However, she said the company "encourages Ford franchised dealerships to complete all open safety recalls on their preowned/used vehicle inventory." She said dealers are required to address recalls for "Ford certified" used vehicles. If no fix is yet available, she said, a dealer is allowed to deliver a vehicle if the buyer signs an acknowledgement that the recall remains unresolved and the dealer later follows up to arrange a repair.
Some of the used cars we found advertised for sale with unaddressed recalls might have been fixed by their sellers before final delivery to their new owners. A few dealer managers swore to us that they'd never resell cars without first addressing these types of problems. But our research indicates that usually doesn't happen: We waited three months and rechecked the NHTSA's database for 40 vehicles we previously identified as having open recalls and found all had been sold, and all but eight still had outstanding unaddressed safety defects.
Rachel Huett was outraged when she received a letter from Chrysler in August 2020 that revealed her 2008 Town & Country minivan had four unaddressed recalls when she purchased it six months earlier at Quality Chrysler in Greenwood, S.C.
The problems triggering the recalls, some issued a decade ago: Glitches that could cause a fire, make airbags deploy without warning, and cause the engine to shut down unexpectedly, increasing the risk of an accident.
Unaware of these unrepaired defects, Huett used the minivan to transport her young children, nephews and nieces, and neighbor's children. "I thought buying a Chrysler from a Chrysler dealership would be safe," she said. "I thought I would have a safe vehicle for my kids, and now I turn around and find out it was really dangerous." Eric Mayne, a spokesperson for Fiat Chrysler, said the carmaker urges its dealers to address recalls on used vehicles before delivering them to buyers. He said that's a requirement for "Chrysler certified" vehicles. He called Huett's case "an anomaly."
But in a spot check of the same dealership's used-car inventory in October 2020, Checkbook found three other used vehicles up for sale with open recalls, including a Ram pickup, another Fiat Chrysler product. The dealership did not return a message we left seeking comment.
Car dealers aren't the only outlets for unsafe vehicles. Private sellers may knowingly or unknowingly peddle dangerous autos. We didn't include vehicles advertised for sale by private-party sellers in our survey, but when we looked up several cars advertised by individual sellers we found several rides with open recalls. Among them: A 2015 Honda Accord in Falls Church, Va., with a problem that could cause a short circuit and fire in the engine compartment and a 2014 Toyota Corolla in Granite Falls, Wash., with a defect that could prevent its airbags and seatbelts from operating properly, if at all.
Another unlikely seller of still-defective rides? The federal government. A 2016 investigation by the now-defunct online news-and-entertainment website Circa found the General Services Administration (GSA) was auctioning former government fleet vehicles with undisclosed open recalls. Although the agency now includes warnings about open recalls in its sales listings, it still auctions off vehicles without resolving such safety issues. As of early July 2020, 124 out of 852—nearly 15 percent—of the vehicles for sale by the GSA had unresolved recalls, said Rep. Raja Krishnamoorthi (D-Ill.). He and Rep. Jan Schakowsky (D-Ill.) have called on the GSA to stop the practice and are trying to pass a federal law to ban it.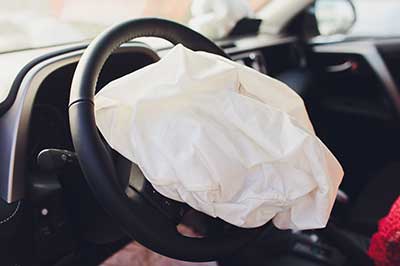 Deaths, Injuries, Damage
Reselling dangerously defective vehicles without first fixing them keeps unsafe cars and trucks on the road, potentially endangering their owners and passengers, other motorists, and pedestrians.
The car industry downplays the dangers of some recalls, but Jason Levine, executive director of the Center for Auto Safety, says every recall should be taken seriously. "There are only two reasons why a vehicle is recalled: A safety defect, or it's violating a safety standard," he said.
Many people have been killed or injured or had their property damaged after buying vehicles with open recalls.
For example, the Takata airbag defect that resulted in the recall of Infinitis like Lisa Shelton's has so far been responsible for 17 deaths and hundreds of injuries in the U.S., according to the NHTSA. As of January 2020, an estimated 15.9 million recalled Takata airbags remained unrepaired.
In 2017, several media outlets reported on an incident in which Corey Jackson, of Lemont, Ill., was knocked unconscious and badly injured when the ignition failed in the 2008 Buick LaCrosse he purchased from a dealer seven months earlier. The failure, which disabled the engine, steering, brakes, and airbag, caused him to veer off the road and into a tree. Neither the dealership nor General Motors had notified Jackson about the unaddressed recall, which had already caused 124 deaths nationwide.
In December 2016, six months after Bonnie Belanger shelled out roughly $19,000 for a 2013 Chrysler Town & Country minivan from a used-car dealership, the driver-side door burst into flames as she was driving, causing significant damage to the vehicle. Belanger had no idea the minivan had two open recalls: one for a defective window switch that could overheat and cause a fire—the problem she experienced; another for a software issue that could prevent the side airbags from deploying in a crash.
In 2016, Christine Teasley had unknowingly purchased a three-year-old Nissan Altima with two open recalls: one for a defective airbag sensor and another for a problem with the vehicle's hood latch. Instead of informing her about these recalls, the dealer told her that it had inspected the car and that everything was fine. Over the next three months, the hood flew open twice while she was driving; once while her children were with her. After the first incident, the dealer theorized that the problem was the result of her hitting a pothole. The second incident caused $4,100 in damages to her car. Nissan paid for the repairs.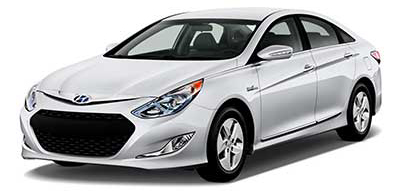 Why Do So Many Problem Cars Remain on the Road?
Federal law requires carmakers to initiate recalls when they become aware of safety defects or determine that their vehicles don't meet federal safety standards.
Recalls can involve relatively simple issues, such as a safety-related misprint in owners' manuals, to more complex ones, such as defective electronic components that could cause airbags or seatbelts to malfunction during accidents.
Some models have been subject to more than a dozen recalls. For example, while searching the NHTSA's database we found a few cars that had accumulated as many as 14 recalls each.
After issuing a recall, the carmaker must notify owners and offer a no-cost fix. If a car is sold or traded in, the new owner or dealer is also entitled to the free repair.
But there's no legal requirement that car owners take steps to get recalled problems addressed. And while some state and local governments have acted to curb the sales of unrepaired recalled vehicles by car dealers, citing violations of state laws, the NHTSA lacks the authority to crack down on the practice.
Many Drivers Don't Get Their Defective Rides Fixed
Because vehicle owners aren't required to address their recalled rides, they often don't bother.
Some may seek repairs but give up after waiting weeks or months for an automaker to develop a fix and to manufacture or buy parts needed to resolve the problem. Even after parts are available, car owners may have to wait again for appointments with franchised dealers, especially for recalls affecting millions of vehicles across many models. For example, when more than 41 million vehicles (and counting) with dangerous Takata airbags were recalled, manufacturers simply couldn't make or buy replacements fast enough.
While waiting, consumers face a grim choice: Park their vehicles, an impractical option for many, or take the risk of continuing to drive them. After using their cars without incident for weeks or months while they wait for carmakers to acquire parts or to get appointments with nearby dealerships, drivers often become complacent or simply forget these problems exist.
Recalls may also go unaddressed when owners believe the issue isn't much of a threat. For instance, if you don't have young kids, you might not care to jump through hoops to get repairs for defective baby-seat anchors.
Because some drivers don't receive or read mailed recall notices, they don't know they should seek remedies.
Used-Car Dealers Fail to Seek Fixes
When a vehicle gets traded in or sold to a dealer, any open recall is now that business's problem—one that many clearly don't take seriously.
Federal law prohibits car dealers from selling new vehicles with open recalls, and NHTSA has fined some dealers who violated that law. A similar federal law bars rental car companies with fleets of 35 or more vehicles from renting or selling their used rides without first correcting recalled defects. But used car dealers routinely sell unsafe recalled vehicles without facing federal sanctions. Why not? After all, the recalls affecting their used vehicles aren't any less significant than those that apply to new vehicles or used ones rented or sold by rental car outfits.
Even without the NHTSA looking over their shoulders to compel them to address recalls presale, why don't dealers voluntarily do so, especially since they can get the work done for free?
The answer is that many consider it too much trouble, especially if it means long delays. Some independent used-car dealers say that manufacturers' franchisees aren't eager to help out because most also sell used cars and therefore won't prioritize doing repairs for competitors. "Dealers are often more likely to provide timely recall repairs to customers rather than to a competitor, like CarMax, so we encourage customers to have recalls repaired at a manufacturer-authorized facility," CarMax spokesperson Jennifer Bartusiak told us in an email.
Instead, most used-car sellers leave it to their customers to deal with defects.
Car Buyers Often Aren't Aware of Open Recalls
When shopping, used-car buyers often aren't told about open recalls for vehicles they're considering. And most don't know how to research recalls or that they even should.
Some sellers routinely disclose unresolved recalls. CarMax and Carvana, which sell cars they own, told Checkbook they make sure buyers know about any open recalls before finalizing sales. The online ads displayed by AutoNation, Cars.com, and Edmunds don't issue such warnings; they simply provide links to the NHTSA's database, where shoppers can do their own checks.
Of the six major websites we surveyed, only Carvana explicitly notifies shoppers about open recalls. For a 2019 Toyota Corolla with a recall for a possible fuel pump failure, Carvana's website informed: "OPEN RECALL. Carvana cannot provide a remedy but you can still purchase this vehicle. Your local Toyota dealer will provide free services to remedy recalls." (Unfortunately, when we checked six months later, we discovered that the vehicle had been sold but the NHTSA reported the recall still had not been addressed.)
Despite Carvana's good intentions, you can't necessarily count on it for accurate recall info. We found one car listed on its website, a 2014 Ford Escape, that initially displayed no warning about an open recall plainly reported on NHTSA's website and in the free history report offered by Carvana. When we checked back a week later, the warning had appeared on Carvana's site.
Another way a car buyer might find out about an open recall would be to review a Carfax or Experian history report. Many of the sellers of the 600 cars in our survey offered these reports for free. But some didn't, leaving customers to purchase reports at their own expense.
Even "Certified" Used Cars Are Often Sold with Known Safety Defects
A car buyer might feel there's no reason to check for an open recall for a vehicle that's advertised as having undergone a rigorous inspection regimen or that's "certified."
Many of the used vehicles we found on CarMax's website were promoted as "CarMax certified" after undergoing "an extensive reconditioning process to meet our high standards."
Apparently, CarMax's "high standards" allow "certification" of vehicles that, based on the open recalls we found, might catch fire, stall while traveling at high speed, or have airbags and seatbelts that might not properly deploy during an accident.
If a dealer advertises a vehicle as having passed a rigorous inspection—for example, designating it as a "certified used car"—without mentioning even the possibility of an open recall, the Federal Trade Commission (FTC) and some states may consider the practice a violation of laws prohibiting unfair business practices and false advertising.
In January 2016, and again in December of that year, the FTC announced settlements with General Motors, CarMax, and several other major dealer chains that it accused of misleading the public by failing to disclose open recalls on vehicles that were advertised as having passed comprehensive inspections, including, in some cases, for safety issues.
The settlements prohibit the companies from making such claims unless safety issues have been addressed or they clearly issue warnings about vehicles that may have open recalls.
Similarly, in April 2017, then-New York Attorney General Eric Schneiderman announced a settlement with 104 dealers that sold recalled vehicles in that state, requiring them to provide customers "with advance notice of any existing and unrepaired recall."
Schneiderman said that an investigation by his office found that "many prospective car buyers reasonably assume that any known and existing safety issues have been repaired or disclosed by the dealer."
But these settlements didn't prohibit dealers from selling recalled vehicles in the first place. The FTC and the New York attorney general said they did not have the authority to mandate such a restriction. They said they hoped that the disclosure requirements alone would create an incentive for dealers to address open recalls before advertising the vehicles. Based on what Checkbook found, they haven't.
The two federal settlements are being challenged in court by the Consumers for Auto Reliability and Safety, the Center for Auto Safety, and the U.S. Public Interest Research Group (U.S. PIRG).
While they acknowledge that the FTC doesn't have the authority to prohibit dealers from selling recalled used vehicles, advocates say it does have the power to stop them from advertising recalled vehicles as safe and as having passed a comprehensive inspection, with only minimal disclosure.
"The FTC violated its own mandate to protect the public by allowing false advertising for the safety of these vehicles," said Shahan. She and other advocates said the FTC and states should use their existing laws to stop at least some of these sales (for example, disallowing ownership transfers of vehicles that don't meet federal safety standards due to unaddressed recalled defects).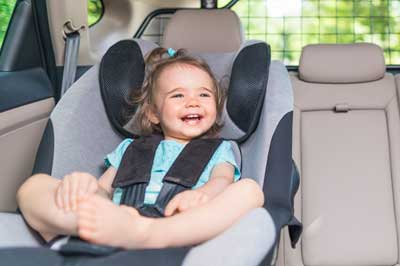 Changes Are Needed
Shahan and other advocates said the FTC, state attorneys general, and law enforcement agencies should use their existing laws to pursue dealers who sell recalled used vehicles. She noted that most states have existing laws that should prohibit the sale of merchandise—including vehicles—that possess known safety defects. As an example, Shahan pointed to a California law that prohibits dealers from selling or even offering for sale used vehicles that don't conform to federal safety standards.
Shahan said that "dealers and manufacturers face severe sanctions, potentially in the millions of dollars, in cases involving injuries and fatalities," and pointed to several cases where victims or their surviving family members fought back in court after they or their loved ones were harmed by cars with unaddressed safety recall defects. In one case brought under existing state laws, a jury unanimously awarded the parents whose two daughters, Raechel and Jaqueline Houck, were killed by an unrepaired recalled vehicle, $15 million in compensatory damages for negligence and wrongful death.
Although laws in most states provide legal recourse to consumers who were harmed by unsafe used cars, they effectively don't hold dealers accountable until that harm has occurred and they are sued. And Cummings said that while car owners have had luck taking on dealers in private lawsuits or arbitration, these cases typically end with settlements that include non-disclosure agreements, making it impossible for safety experts and other consumers to know the outcome or cite results when bringing their own cases.
Advocates say what's needed is a federal law requiring dealers to address recalled defects before selling, leasing, or loaning out a used vehicle, and that can be enforced by the NHTSA. The Used Car Safety Recall Repair Act, introduced in the U.S. Senate by Richard Blumenthal (D-Conn.), would do just that. But similar efforts by Blumenthal and other lawmakers since 2015 have been unsuccessful, despite overwhelming public support for prohibiting such dangerous practices.
Among those that have opposed such legislation is the National Automobile Dealers Association (NADA). Although NADA did not respond to our repeated requests for an interview, a statement posted on its website in September 2020 said such a law would "cripple the used vehicle market," creating what amounts to a trade-in tax by devaluing used vehicles by an average of $1,210 to as much as $5,000, according to one study it cited. The statement said that while dealers support a "100% recall completion rate," some recalls are too minor to justify federal legislation like Blumenthal's.
NADA's statement also noted that once a manufacturer identifies a safety issue in a passenger vehicle, it takes an average of 60 days for needed parts to become available. It said prohibiting dealers from selling the car or truck in the meantime would be costly. It pointed to one study that estimates the additional cost to consumers at $1.1 billion.
Finally, because such a ban would not apply to private sales, NADA said it would incentivize car owners to sell their vehicles in the private market "where almost no consumer protections exist."
The Center for Auto Safety's Levine said dealers are trying to have it both ways. "They want to tell you the vehicle is safe…but they don't want to do the things required to make it true."
Deirdre Cummings, legislative director for public interest organization MASSPIRG, says more recalls would get addressed if carmakers made the process easier. "Give me a loaner; have the guy come out to fix it, whatever it takes," she said.
And, in cases where fixes aren't yet available, she says manufacturers should be required to provide customers with rental vehicles until recalls can be addressed, so they don't have to continue operating unsafe autos.
Such solutions aren't unthinkable. Some carmakers have provided rentals or loaners for owners of recalled vehicles. And some automakers dispatched technicians to consumers' homes to replace dangerous Takata airbags.
Cummings says compelling carmakers to bear the costs of ensuring recalls are resolved without inconveniencing motorists would discourage manufacturers from producing unsafe vehicles to start with.
Sen. Blumenthal also cautioned against letting automakers off the hook. "Car manufacturers have a responsibility to sell safe cars to consumers—and must bear the primary responsibility for notifying consumers of recalls and repairing defective vehicles," he said in an emailed statement to Checkbook. "Additional policies to maximize safety—including informing vehicle owners of safety recalls when they register their cars—demand consideration, but don't absolve carmakers of their obligation to consumers."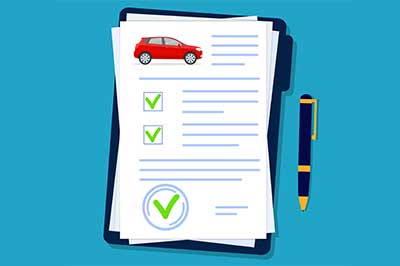 Beware Before You Buy
When shopping for a used car, first check for open recalls using the NHTSA's online database. You'll need the car's 17-character VIN; if an ad doesn't provide a VIN, keep shopping around.
NHTSA's website only provides info on recalls issued in the last 15 years. For an older model, contact the manufacturer and ask if there are any open recalls for it.
Also ask sellers to supply car history reports from Carfax or Experian. Both services tap NHTSA's database, plus may reveal other warning signs—for example, whether vehicles were in accidents or had insurance claims for other damage or have been declared defective under state lemon laws.
If you want to buy a vehicle that has an unaddressed recall, demand the seller resolve it before you finalize the deal, and require it to provide documentation from the dealership so you can verify that the fix was made. If a seller refuses to resolve a recall, buy something else. "There are 40 million used cars sold every year; we're fairly certain you can find one without an open recall," said Levine.
Before buying any used car, we recommend taking the car to a top-rated mechanic for inspection. Expect to pay $100–$200 for this service. Click here for our ratings of auto repair shops for quality and price.
After buying a used car, register it with the manufacturer to ensure you'll get future recall notifications. You may be able to do this on the carmaker's website; if not, ask one of its local dealerships for help.
For vehicles you already own or lease, if you receive a recall notice or otherwise discover there's a recall, take it seriously, no matter how minor it may seem. "Some people might think that recalls are not a big deal, or they feel like they are too busy," Tom Musick, a senior program manager with the National Safety Council, said in an email. "The fact is that getting a free recall repair could end up saving you or someone you love."