Last updated February 2021
When Checkbook staff sifted through member benefits that come with credit cards, Costco membership, health insurance plans, and more, they discovered dozens of free, often little-known perks.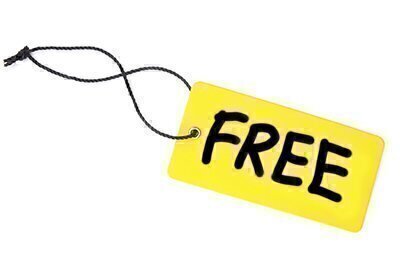 An on-the-house latte at the coffee shop. An upgrade at hotel check-in to a sweet suite. Finding $20 in your coat pocket. Who doesn't love surprise freebies?
When our staff sifted through member benefits that come with credit cards, Costco memberships, health insurance plans, and more, they discovered dozens of free, often little-known perks. We share examples of gratis stuff you already get—but might not know about. By doing your own hunting, you'll likely find more.
Why do companies give away something they could sell? The answer varies from industry to industry. Competition for new credit card customers is so intense that banks often advertise features and benefits to present themselves as unique among other plastic options. You can get some benefits by joining an organization (AAA, credit unions, etc.) that businesses want to partner with to gain access to millions of potential customers. Most health insurance plans offer free or discounted stuff that promotes healthy lifestyles—and ultimately reduces medical costs.
Once you sign up for a credit card, the issuing company might not worry so much about reminding you about any extras you get. And sometimes organizations and companies do a lousy job of telling members about partner deals—or have so many partnerships it's difficult to market them all.
Keep in mind, of course, that sometimes even "free" isn't worth the bother. Free trials often come with not-at-all-free monthly charges if you don't cancel. Sometimes it's a hassle to trigger a member benefit: You probably won't, for example, want to spend an hour jumping through a bunch of hoops to exercise a "lowest-price guarantee" program offered by your credit card just to save $5. Don't pick a credit card based solely on getting a small discount at Disney; you'll also want to compare annual fees, interest rates, and other details.
Credit Cards
There are lots of reasons to pay with a credit or debit card. Many offer points toward free travel or merchandise or cash back. And we often remind you that federal laws and the policies of credit card companies let you contest charges for lousy services or products, providing valuable consumer protections.
Many cards also offer other benefits, most of which kick in when you use your card to buy something. Some card issuers have yanked perks, especially for their entry-level cards; in 2018, Discover dropped most of its warranty and travel benefits. Log on to your credit card company's website and check its member benefits pages to see what you already have. Then read the fine print to check the requirements to file a claim. For example, for warranty benefits a common roadblock is that you'll have to provide full documentation of the purchase, including an original credit card receipt.
Costco Memberships
The warehouse club delivers more than just low prices and 10-year supplies of paper products.
Health Insurance Plans
Many health insurers offer free or discounted products and services that promote healthy habits—or, if you're a cynic, to attract a large pool of health-conscious customers who are less likely to run up huge medical bills.
AAA
Along with towing, roadside assistance, and battery-replacement services, AAA memberships often come with freebies. Since availability, fees, and policies vary from local association to association, check with yours to see what you get.
Amazon Prime
Most Prime subscribers signed on for expanded free-and-faster shipping, and to stream free movies, TV, and its Prime-exclusive Amazon Originals content. But a $119/year (or $12.99/month) subscription also offers:
More Perk Providers
Other groups offer even more perks. Good places to go hunting for them include credit unions, USAA, and college alumni groups. Many large employers offer benefits such as discounts on mobile phone plans and free gym memberships; check with HR. Seniors, armed forces members, teachers, and healthcare workers also often get perks like special hotel rates, retailer discounts, and free coffee (!).