Last updated February 2023
Home Warranties Are Lousy Deals
Click below to listen to our Consumerpedia podcast episode on home warranties.
For decades we have urged consumers not to buy home warranties. Although the companies that sell these policies promise their coverage can save thousands of dollars in potential repair bills, you can't count on them to provide that peace of mind.
These plans are typically terrible deals for most buyers. They are costly and don't fully cover the most expensive types of problems. Plus, when things do go wrong, these warranties tend to dispatch third-party repair companies that are beholden to the home warranty company, not to you. Often, the contractors they send do awful work.
Warranty Companies Advertise Affordability, but Their Products Are Actually Quite Expensive
Warranty companies promise they can save you big money in repair bills if you have a problem with an appliance or home system. Select Home Warranty says its products will "Shield your wallet from unexpected costs of repairing or replacing a home appliance."
This and other sales pitches make it seem like you'll never pay for a home repair again, but it's not all that simple. To start, there's a monthly premium that ranges from $25 to $80 or more ($300 to $1,000+ per year). Then you'll be responsible for a "trade service fee" that typically costs $75 to $150 for the initial service visit for each claim you make. (With most plans, repairs are done by businesses that warranty companies hire.) If the warranty company denies your claim—which often happens—you still pay that initial service fee. These plans also usually promise that if an appliance is too costly to fix, the company will replace it. But as with repairs, we find that there are lots of fine-print gotchas here, too.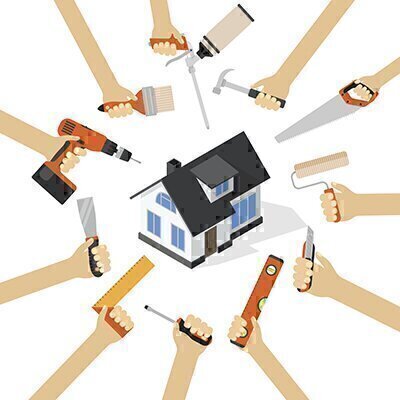 Most homeowners who get home warranties pay far more in premiums and service fees and for uncovered repairs than if they skipped buying coverage. The SEC filings for the nine months ending in September 2022 for Frontdoor, the parent company of American Home Shield and a few other home service plan providers, reported revenue of $1.3 billion, nearly all of it from the sale of these types of plans. But its cost to provide services to its customers was only $757 million. That means Frontdoor paid out about 57 cents to cover claims for every dollar it took in. Frontdoor reported having 2.2 million active home contract sales nationwide.
Home warranties really aren't warranties at all; they're service contracts that you pay for mostly in advance as a hedge against costly repairs. Think of them as insurance coverage. But most homeowners don't need to insure against such relatively small risks. We often write that insurance is for catastrophes, for risks that are intolerable, like fires, auto accidents, or medical problems. The risks covered by home warranties might be unpleasant, but for most homeowners, replacing a dishwasher or fixing a fridge won't be financially catastrophic. In fact, most repairs covered by these policies are inexpensive—the most common costs of appliance, HVAC system, or plumbing repairs run only $150 to $300.
Too Many Fine-Print Gotchas
The cost and range of the coverage from these policies vary by company and the level of protection you choose. But even the most comprehensive plans include long lists of fine-print exclusions that limit the companies' financial exposure from things that break often or that can be costly to fix or replace. Some companies have poor disclosure of these limitations.
Think you're covered if your roof leaks? Some plans will pay for limited repairs; none of the contracts we reviewed will reimburse for a full replacement. Water heater sprung a leak? Many home warranties don't cover that, either. It's often the same if you have trouble with a window air conditioner, heating system humidifier, home security system, smart-home devices, or solar power system.
Having a problem with your garage door or the track it runs on? How about your standalone microwave oven? Don't expect any of that to be covered. One plan we examined even excludes any damage that occurs during your oven's self-cleaning cycle.
Even for covered repairs, you might find your claim denied if you don't have records to prove you performed the manufacturer's recommended maintenance or if the problem was caused by something other than normal wear and tear, such as a power surge.
Buried in Select Home Warranty's "sample Service Contract Terms & Conditions," the company declares it "reserves the right and may request prior years (3) maintenance records and/or pictures, without proper maintenance records and pictures the maximum payout on any system/appliance is up to $150."
Companies also can deny claims if they decide the problem was caused by a product defect or a preexisting condition that predated your coverage.
Those are just a few of the fine-print limitations that let providers wiggle out of covering claims. And based on feedback from our members and the complaints on file with consumer agencies, plan providers are all too eager to impose them.
Even when these companies do cover claims, they often limit their payouts. For instance, the sample contract we reviewed for American Home Shield said the company caps reimbursement for HVAC equipment repairs or replacements at $1,500; that same limit applies if you have a leaky roof. Similarly, Select's payout limit for electrical, plumbing, and appliance repairs is $500.
We found several warranty companies advertise "fully covering appliances" but hide in fine print that they'll reimburse only up to the depreciated value of your dead model if it needs replacing.
While websites and brochures boast about all the things that are covered, important limitations are buried in contract terms and conditions. With some companies, we couldn't find actual contracts on their websites to review; even for companies that make them available, we usually found them loaded with hard-to-understand technical terms and legalese. In some cases, we couldn't determine whether common problems would be covered.
Select Home Warranty's online enrollment pages include a link to its "Terms and Conditions" page. Even that wall of text describing numerous policy exclusions and coverage limits lacks important specifics: While it indicates policyholders are responsible for a copay for each service call, and its sales page mentions "you pay a minimal service fee," it left us guessing as to the amount.
Warranty Companies Work with Lousy Contractors—Who Don't Work for You
Have a problem and you contact the warranty company, which dispatches a repair service with which it contracts. Warranty companies boast that their repair services are prescreened and do good work, but we wonder how thoroughly they vet them.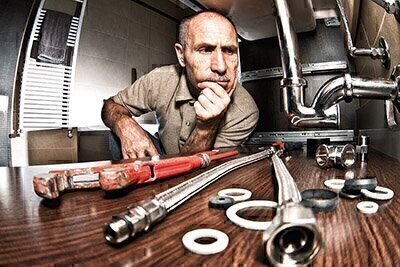 When we randomly selected 20 HVAC contractors that receive Checkbook's top rating for quality, we found that none participated in any home-warranty programs and that these contractors overwhelmingly disdained them. "They deny lots of claims, and then I got blamed for it," was a common complaint from repair services that partnered with warranty programs in the past.
Once a problem has been diagnosed, the plan provider—not you—decides whether to repair or replace it. For repairs, you'll get no say in the quality of any parts needed; they may be rebuilt components, for example. If the plan provider decides on a replacement instead of repair, there's no guarantee you'll get to select the brand or even color.
And since repair services work for the warranty companies—not you—they may try to find reasons for the provider to deny your claim.
Even though the warranty companies select the technicians, the contracts of all policy providers we examined said they're not responsible for the work they do. Choice Home Warranty's sample contract stated: "We are not liable for the negligence or other conduct of the Service Provider, nor are We an insurer of Service Provider's performance. You also agree that We are not liable for damages caused by the Service Provider, including, but not limited to, consequential, incidental, indirect, secondary, or punitive damages. You expressly waive the right to all such damages."
Based on the feedback we get from homeowners, there's much reason to be concerned that these workers often do lousy work.
One homeowner told us the technician Choice Home Warranty dispatched to unclog her sewer got his snake stuck in the pipe. After cutting the line and leaving, he wanted her to pay $750 for him to come back to complete the job. In response to the customer's complaint to the Better Business Bureau (BBB), the warranty company pointed to its contract's fine print—which stated that it isn't responsible for any negligence by the service providers it sends. The contractor had a dismal D+ rating with the BBB.
Thousands of Dissatisfied Customers
Consumer agencies receive tens of thousands of complaints each year about warranty providers. Common gripes include denied claims, repairs performed incorrectly, and repairs taking days or weeks to schedule or complete. Consumers reported that just reaching a customer service representative sometimes required waiting on hold for an hour or more. Some complained that if a covered item couldn't be fixed, the company refused to pay the entire cost of replacing it and sometimes offered only the wholesale price.
American Home Shield, the largest U.S. home warranty company, has been the subject of nearly 28,000 customer complaints to the BBB over the last three years.
Some warranty companies have been targeted by government action. In 2015, Choice Home Warranty and its principal executives agreed to pay nearly $800,000 to settle a lawsuit brought by the New Jersey attorney general that accused them of "using creative and deceptive means to deny their customers' claims." Among them, the complaint said, it required customers to provide maintenance records even when technicians reported that an item had been properly maintained or that lack of maintenance didn't cause the problem.
Arizona has filed a lawsuit against Choice alleging similar misconduct.
Meanwhile, the complaints continue. In the last three years, Choice Home Warranty has racked up more than 10,000 complaints at the BBB.
Real Estate Agents Often Recommend Policies—and Earn Commissions for Doing So
Home buyers are often advised by their real estate agents to purchase home warranties for peace of mind in the event a home inspector missed problems, or instead of an inspection. And home sellers are encouraged to get warranties as a perk for buyers to ensure that they won't get hit with nasty repair surprises for the first year of ownership. Often, home warranty costs are lumped in with everything else at settlement, obscuring their high price tags.
But most agents and title companies never tell home sellers and buyers that they earn commissions (typically $100 for plans that cost $500 or $600) when their clients buy home warranties; recommending these plans is a conflict of interest.
These arrangements clearly work well for the home warranty companies: According to its SEC filing, each year about half the revenue Frontdoor gets from selling new contracts originates from real estate transactions, not from the company's own direct-to-consumer marketing efforts.
If you're buying a home and the seller offers a home warranty, instead of accepting it find out how much the coverage costs and ask the seller to give you a credit for that amount at closing. You can then use those funds to help cover any future problems, thereby avoiding a warranty's fine-print exclusions, per-call charges, and other headaches.
Can You Trust Online Reviews of Home Warranty Companies?
Consumer advocate Edgar Dworsky, publisher of ConsumerWorld.org, found online ratings for American Home Shield were higher on websites that earn commissions or fees whenever visitors purchase products through their sites, including at BobVila.com, ThisOldHouse.com, ConsumerAffairs.com, ConsumersAdvocate.org, and Forbes.com.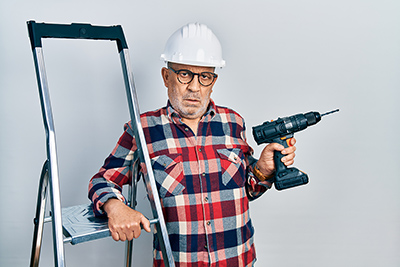 For example, BobVila.com lists American Home Shield with five stars and raves that it is "A-Jack-of-All-Trades Among Home Warranty Companies." And ConsumersAdvocate.org claims it conducted "320+ hours of research" to "vet" 13 home warranty companies to conclude that Select Home Warranty is "OUR #1 CHOICE"—despite ongoing legal actions accusing that company of fraud.
"You get a very different picture if you look at websites that don't earn commissions," Dworsky told Checkbook.
As we mentioned previously, the BBB reports it has collected nearly 28,000 complaints for American Home Shield in the last three years, and thousands more for other home warranty companies. AHS is also listed with only 2.25 stars out of five on the BBB's website. Customers often complained about delays in getting repairs and reimbursements, and service workers who did not fix the problem.
Similarly, American Home Shield's ratings are typically low on sites that it doesn't pay: It gets a dismal one-star rating on Yelp, for instance.
Don't Buy These Plans
Instead of buying a home warranty, be prepared to pay for repairing or replacing your appliances or home systems yourself. That likely will save you money, especially if you follow manufacturers' maintenance recommendations. And you'll get to decide the best way to address breakdowns and hire the right repair people.
For costly issues, such as replacing your heating system or roof, self-insure by maintaining a well-funded savings account dedicated to home repairs.
If you still feel you must purchase this kind of coverage, read the contract carefully. Determine exactly what is and isn't covered, any limits on the amounts the company will pay, and the fee you'll be charged whenever you call for service. And check out its complaint history with local consumer agencies and reviews from legitimate websites. Since these companies garner so many serious complaints, there's a good chance you'll change your mind about buying a home warranty in the first place.