Last updated in March 2014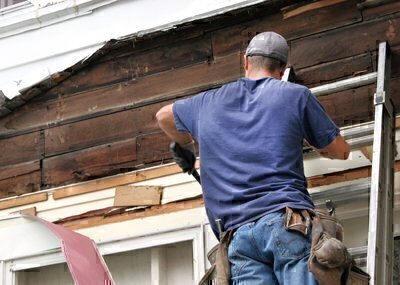 Home sellers often buy home warranties to allay buyer anxieties about possible problems. Some homebuyers and homeowners purchase these policies on their own; you've probably seen home warranty companies' TV and Internet ads claiming that their policies will provide the peace of mind of not having to worry about expensive home repairs.
Are these warranties worth the price? Our conclusion: Nope.
To be clear, we are not warning against warranties for new homes. The warranties provided by new-home builders should be comprehensive, cover as many years as you can get—and be provided for no extra charge.
Warranties on existing homes are different animals. They aren't really even warranties, but rather insurance to protect you (or your home's buyer) against repair costs of major appliances, heating and cooling systems, plumbing fixtures, circuit breakers, and a few other systems.
Why these policies aren't worth their price:
They don't cover the most expensive repairs you might need. None of the half-dozen policies from the major home-warranty players we examined covered roof repair or replacement, leaky windows or skylights, basement moisture issues, or chimney repair. Some policies even charge extra to cover plumbing, heating systems, or central air-conditioning systems.
Even for the systems covered under these policies, because warranty companies don't inspect what they insure, much is excluded. Icemakers are a common exclusion—not surprising since many break down a lot. Most companies don't cover plumbing backups caused by tree roots or "foreign objects." You can't make a claim if the problem is caused by a manufacturer's defect or design flaw. And if your walls or floors have to be ripped apart to find a leak, don't expect the warranty company to pay to make everything look nice again.
Given the thin coverage they provide, these policies are not cheap; they cost $400 to $600 per year, plus a $75 to $100 service charge paid to repair services each time you need work. Add these per-visit fees to a policy's annual premium and in most years the math doesn't add up in your favor—unless you have a particularly bad repair year, you're not likely to pay that much out of pocket for repairs. Buying a home warranty is like buying a (very) limited extended-service contract on a bunch of appliances; $400 to $600 per year (plus copayments when you need service) is too much to pay.
You don't get to decide who does the work. You call the warranty company and it dispatches the next-in-line repair service with which it contracts. Although warranty companies boast that their repair services are prescreened and do good work, we're not sure we believe them. When we randomly selected 20 heating and air-conditioning contractors that receive Consumers' Checkbook's top rating for quality, we found that none participated in any home-warranty programs and that these contractors overwhelmingly disdained these types of warranties. When we asked three large home-warranty companies to provide us with their lists of companies for the area, none complied. Oh, and by the way: The files of government and third-party consumer agencies are stuffed with complaints about home warranty companies and their affiliated repair services. So it's no stretch to conclude that warranty companies don't align themselves with the best service providers.
Instead of buying one of these policies (or placing any value in one provided when you buy a home), you'll do better to place that money into a home-repair fund—and then use our ratings to find top-rated companies to get better work and avoid hassles.
We often write that insurance is for catastrophes, for risks that are intolerable. When you buy insurance against risks you can afford to cover on your own, you end up paying for sales commissions and expenses, administrative and claims-handling expenses, and company profits rather than for claims paid by the insurance writer. The risks covered by home warranties might be unpleasant, but for most homeowners they are not catastrophic.