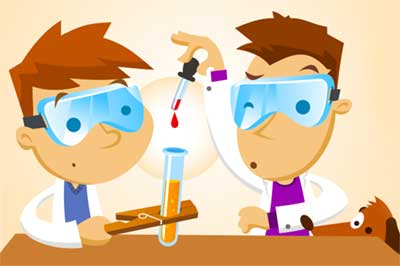 As families slog through the summer of COVID (translation: limited or canceled camps and activities, wrecked vacations), the pressure is on parents to provide fun and educational experiences to keep kids busy because "SHHHHH! I'M ON A WORK CALL!"
Here at Checkbook, our editors-turned-teachers-and-camp-counselors are getting desperate: I'm very noncrafty, yet made homemade Play-Doh the other night, and I'm considering a backyard Slip 'N Slide (yes, I'm that desperate). Our editor's wife is lining up virtual tutors (sorry, kiddos) and has enlisted both daughters to help clean out grandma's house (really sorry, kiddos). And we're all searching for some form of structure beyond video games and Netflix.
So we've been on the lookout for easy, interesting projects—and it's becoming clear some backup would greatly help. Several companies are happy to step in with periodic deliveries of age-appropriate activity crates, from games to crafts to science labs.
We love that these kits are so much better than another hunk-of-plastic toy that will just clutter playrooms. Most present learning activities, and some require limited adult involvement—perfect for when you need to tackle a work project or hide somewhere quiet to stress-eat chocolate. (Do it. No judgment here.)
We describe the ones that interested us. Most offer special pricing for new customers. And attention grandparents: You can SEND HELP PLEASE by purchasing subscriptions or just single boxes as gifts.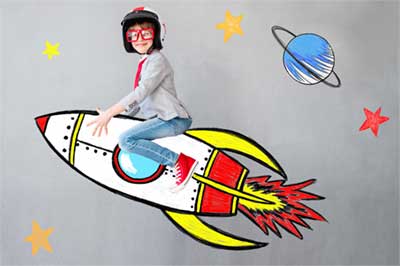 Got a coder on your hands? Bitsbox, geared toward kids ages six to 12, covers everything from the basics of programming logic to how to create your own app. Each box, delivered monthly, introduces a new computer science concept. And don't worry, Luddite parents: the site says: "Attention grownups! You don't need to know anything about code to help your kid learn with Bitsbox." The $24.95 monthly basic subscription includes a dozen app projects and a binder for storage. A $37.95 a month deluxe version includes bonus activities and goodies for your little techie.

LEGOs are our go-to activity to break up a vast sea of screen time, and Brick Loot keeps things fresh by sending boxes for budding builders. Each shipment is filled with LEGO and other brick-related sets and items, usually tied to a theme (spies, food trucks, Venice, Paris). "We search high and low for the newest, coolest, and most outrageous items you will not find at your local toy store," the company says. Subscriptions start at $24.88 a month; save more per month with longer subscriptions.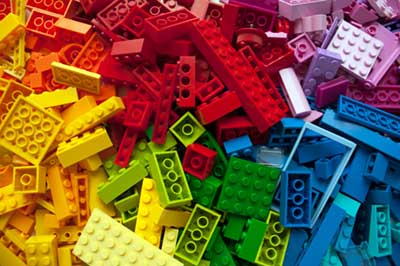 "Inspires girls to BE and DO anything by introducing them to fearless women who made the world better." These crates would be great for boys, too, to teach them about strong women in history. A recent box included a focus on famous female artists (create your own Kahlo and Cassatt masterpieces, make a flower crown like Frida's). Crates cost $32.95 a month, with price breaks when you sign up for six months or longer. There's a $9 per month option to double the materials for a second child (perfect for siblings or for sharing the cost—and the fun—with another family). Mini crates and digital packages are available, too.

Hands-on, age-appropriate science and art boxes for kids ages two to 10 include four to six projects that use eco-friendly supplies. Build a balloon-powered chopper; create musical instruments to learn about the science of sound. Subscriptions start at $24.95 a month; a sibling option ($44.95 a month) includes two sets with each kit.


Offers "seriously fun and enriching science and art projects," building and engineering kits, games, and more for a variety of different interests and ages. The core choices include Panda Crate (newborns to age 2); Koala Crate (ages two to four); Kiwi Crate (five to eight); and Atlas Crate (six to 11; focused on learning about other cultures). I bought a few and my son loved making his own version of the classic arcade Crane Claw Machine, and my daughter got absorbed in decorating a colorful "tie-dye" tote bag with tissue paper and water, among many other projects. There are advanced options for older kids, like Doodle Crate for artists, and Tinker Crate for STEM lovers. Subscriptions start at $19.95 a month.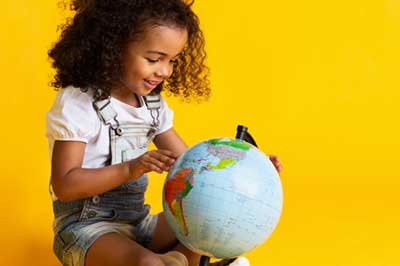 Promises "a global adventure" for children ages three to 12. The emphasis is on learning about different countries and cultures in amusing, hands-on ways. This year special summer camp boxes help kids get "immersed in the cultures of Brazil, Japan, France, Egypt, and Australia. Camp activities include reading a letter from pen pals Sam and Sofia, completing pen-to-paper activities, collecting coins, enjoying hands-on culturally relevant projects…and so much more." Subscriptions start at $15.95 a month and go much higher—the $125 summer camp kit promises to keep campers busy for six three-to-four-hour days.

All you need is water and scissors to get busy with a "stress-free, time-sensitive creative experience." The company says the brand was created by a working mom who wanted to enjoy art with her kids, but didn't have the time or energy to plan or shop for supplies. An upcoming box will be "Pirates & Mermaids!" to "craft up our mermaids, colorful jellyfish, pirate hats, treasure chests, and more!"—great for summer. A cool plus? Each box can be shared between two kiddos. Boxes cost $29.99 a month, but longer subscriptions come with lower prices.