Vacation-spot booking companies can be fantastic resources for travelers who'd rather stay in a home than a hotel. But these websites, like so many travel businesses these days, mislead consumers by luring them with per-night prices that don't reflect the true costs of their stays.
Look for a rental using websites such as Airbnb, FlipKey, or Vrbo and it will show you per-night prices for properties meeting your parameters. But Checkbook's researchers found these prices are often meaningless. Behind the per-night prices shown lie service fees, cleaning fees, "owner fees," and other poorly disclosed charges.
Our study of 600 listings on Vrbo found that every one of them featured mandatory but poorly disclosed fees, often tacking on hundreds of dollars to the bill. Our staff checked prices on Vrbo for three-night-weekend stays for a family of four at 20 typical properties in 30 worldwide destinations. For each of the 600 listings, we discovered at least one hidden fee. Often there was more than one surcharge.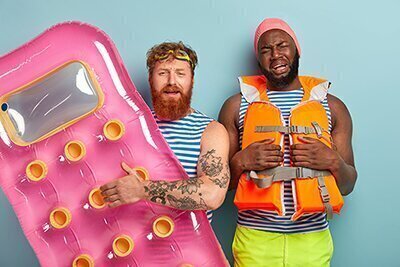 On average, these fees inflated prices by more than 25 percent. Across our 600 stays, the average per-night price initially posted by Vrbo ballooned by an average of $77, or $231 per three-night stay once we added in all extra mandatory charges. At many properties, our penalty for not paying attention to all-in costs was hefty: At one-fourth of the listings, hidden fees added more than $300 to the total cost of our stays.
The vacation rental sites don't provide clear warnings that they and their affiliated owners can (and almost always do!) levy large fees on top of the posted rates. That means you might get hit by astonishingly high extra costs. For example:
The $399/night rate for a two-bedroom spot near Times Square in New York caught our eye. But many travelers might not notice the final price included charges of $150 for "additional guests," $100 for "property fees," a $150 "cleaning fee," and a $152 "service fee"— adding up to an extra $552.
A three-bedroom, two-bath townhouse near Disney World in Orlando seemed like a deal for $209/night—until we clicked a few times to uncover $260 in "owner's fees" and Vrbo's $96 service fee, which together increased the cost of our stay by more than 50 percent.
The grand prize of sleazy fees went to the owners of a charming two-bedroom, two-bath apartment located a few blocks from Luxembourg Gardens in Paris. Its $501/night price tag was spendy enough, but we were stunned after clicking to book to see a $46 cleaning fee, a $215 service fee, and $1,001 for additional guests. (Why advertise that a home sleeps four and then charge so much extra to actually accommodate that many?) Oh, and you'll also pony up a $1,112 damage deposit.
This is what's called "drip pricing": You're shown one price, then, before you know it, you're paying more. You shouldn't have to click a few times to discover that the $200-per-night rate you were offered is actually $400.
We found similar practices when we studied unfair hotel resort fees—currently getting a lot of attention from regulators and other consumer groups.
In its search results for vacation rentals, Booking.com displays sortable all-in costs, inclusive of all fees and taxes. While Airbnb and Vrbo prominently display base nightly rates that don't reflect additional fees imposed by themselves or their owners, their search results now do show customers all-in prices underneath base nightly rates, and allow their users to filter search results based on total costs.
For Vrbo, this is a new feature. Before 2021, its users could filter and compare listings in its search results using only per-night rates. To discover the total cost of stays, its users had to click on individual property descriptions to discover what they'd really pay.
But when searching for properties on FlipKey, which is owned by TripAdvisor, that website still shows consumers only per-night rates that don't reflect add-on fees that often add significant costs to their stays. Want to know how much you'll really pay for your vacation rental? With FlipKey, you can't filter or sort by total cost and can only learn the true cost of your stay by clicking on each listing in your search results. We think that FlipKey's approach—and the similar approach used by Vrbo for years—is a bait-and-switch, which is illegal.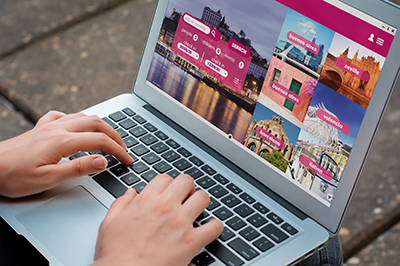 Here's our general advice for avoiding trouble when booking vacation rentals:
Think about what services you want.
If you've never rented a vacation home, know that you won't have a concierge, room service, and other amenities. Plus locating and checking in and out of a hotel is usually easier than coordinating with a rental landlord.
Look closely at the listing.
Scrutinize available images. Do they show the neighborhood, street, building exterior, and interiors? (Too few photos can be a red flag.) In that listing for a two-bedroom, do you spy two boudoirs? Or is the landlord counting a family room with a sleeper sofa as a second bedroom?
If a feature is important to you (balcony, coffee maker) look for it in the images; you don't want to dream of lounging on a riverside perch only to discover the apartment faces a wall, not the Nile.
Check the map. How close is the pad to what you want to see or do? Are there nearby restaurants? Is there a busy nightclub located on the street below? Is it convenient to public transportation? Is there free parking?
Review the reviews.
Vacation rental sites let customers rate stays and hosts on a one- to five-star system. In general, a lot of positive reviews may indicate you aren't leasing a dump from a weirdo. But read them carefully and be skeptical: It's fairly easy for landlords to fake-rent their own properties and post glowing reviews.
For Airbnb and Vrbo, both companies let renters and listers review each other, a two-way marketplace that means guests might not submit negative ratings for fear of getting dinged by the host.
If you have multiple choices, seek out properties with numerous mostly positive customer reviews. But know that newly listed properties can cost less as landlords try to build positive feedback. When reading reviews, look for specific problems (a less-than-comfy bed, noise). And don't be shy: Sites let you submit questions directly to landlords.
Get a good deal.
Renting a vacation home often—but not always—costs less than a hotel. Groups usually save a lot by renting a large home rather than multiple hotel rooms. Many landlords, particularly on Airbnb, offer discounts for longer stays.
Compare total costs, including any hidden fees. If after booking an owner asks you to pay more than advertised, tell the vacation rental website you want to cancel and receive a full refund.
Book ahead (or instant book).
On Airbnb and Vrbo, we find that many landlords are lousy at updating availability. You'll find an ideal place, reserve it, and after several hours or even a day get a "Sorry, we're booked" email. Sometimes, it's worse: You wait a day for the site to tell you that, since the owner didn't confirm, you have to start over. A few years ago, I wasted weeks on such a search/request/refuse/search-again merry-go-round trying to rent a flat in London in July.
Having trouble securing a spot? On Airbnb and Vrbo, limit your search to "instant book" listings, which let you reserve and pay right then, no waiting for an owner or property manager to confirm and complete (or decline) the deal.
Check the cancellation policy.
Booking sites let their hosts offer different kinds of cancellation policies. Airbnbers, for example, can have flexible policies (cancel up until a day prior to arrival for a full refund), moderate (cancel with full refund up until five days prior to arrival), or strict (cancel up until one week prior to arrival, but get only a 50 percent refund). If you're booking far ahead, look for flexible or moderate refund policies.
Play it safe.
With Vrbo, FlipKey, and Booking.com, you're supposed to get a full-time vacation home, meaning it has owners but they won't be staying with you. With Airbnb you could bed down in a room at someone's occupied Paris condo, a basement flat in Brooklyn, or a shared bunk room in a Prague hostel. If you're sharing digs with a stranger, reviews become very important.
When searching on Airbnb, if you don't want new temporary roomies, narrow your listings to "Entire home." Airbnb also offers hosts the chance to either list references or obtain "Verified ID" status. But the latter just means they've submitted to the site a government ID, phone number, or other form of identification. Airbnb "Superhosts," however, have hosted 10 or more bookings, received five-star ratings at least 80 percent of the time, responded to messages within 24 hours at least 90 percent of the time, and completed all confirmed reservations without canceling.
All sites require third-party payment (pay the website, not the rental owner). Avoid scams by refusing to give anyone funds outside of that structure.
Make sure the booking site offers protections against fraud and uninhabitable rooms—the booking sites have very similar policies. If a home you booked looks nothing like its picture, or if a host tries to cancel at the last minute and offers a different property instead, ask for an immediate remedy.
Make all payments by credit card.
If there's a problem the booking site won't make right, you can contact your credit card company to dispute the charges.
Guard your deposit.
Many hosts charge "property damage" deposits. We found some staggeringly high ones—of the 600 listings we checked, the average deposit was $167; several were $400 or more.
Avoid properties that require large deposits. If you pay one, ask at checkout for acknowledgement that there's no damage or take pics before you leave. If you get charged for damages you didn't cause, ask the booking company for help, or contact your credit card company and insist on a refund.
Consider the consequences.
Renting a vacation home can have an impact beyond your little stay. In many cities so many properties have been converted from residential to vacation spots that rental-housing shortages exist for middle-to-lower-income residents. So while we love the choices and deals offered by vacation rental sites, it's important to recognize that there are well-justified concerns over how these arrangements affect cities' full-time residents.