Many websites promise to provide reliable ratings, but only one puts consumers first.
When we founded Checkbook more than 40 years ago, we were the only organization rating local services. Now several companies report customer reviews of local businesses or offer to connect you to prescreened ones. But you shouldn't count on these other resources.
We're often asked what makes Checkbook different—and why we're still relevant now that so many websites offer customer reviews. The short answer: We're committed to providing accurate information and fighting for you; the others just want to sell you stuff or offer you up as a sales lead for businesses that pay them a cut of the transaction.
Want a longer answer? Read on for what makes Checkbook unique—why you can't trust all those other ratings sites, and why you won't find anything like Checkbook elsewhere.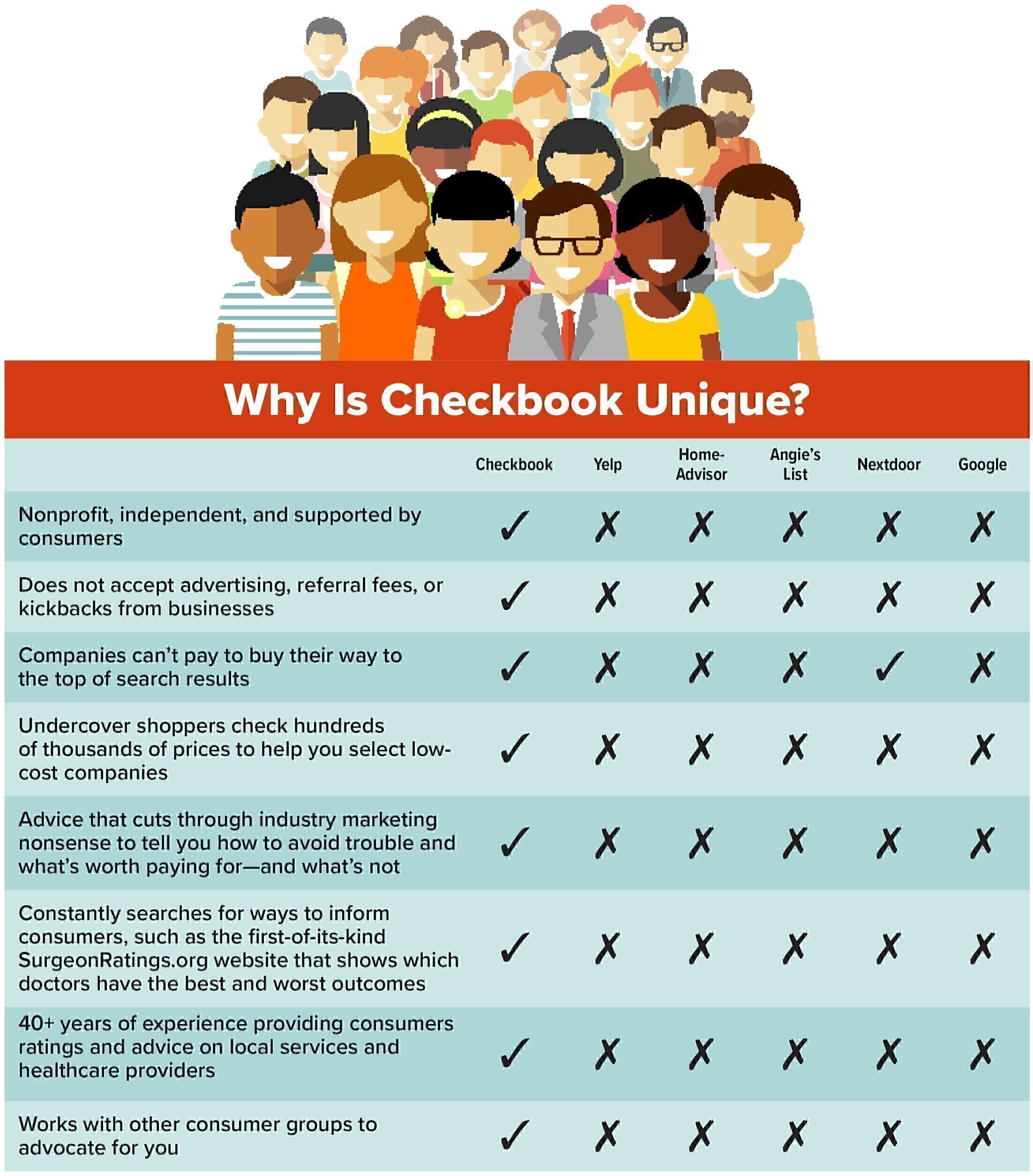 We can't be bought because we don't accept advertising, referral fees, or similar money from businesses. Others make money when the businesses they claim to evaluate pay them.
Checkbook is ad-free, supported by individual consumers' subscription fees and donations plus income from surveys we perform for Medicare and other organizations to improve the marketplace for consumers. But the other sites seek to maximize payments from the businesses they rate by charging them for advertising, memberships, customer referrals, and other pay-to-play arrangements. If a company's business model revolves around selling ads or getting companies to cough up referral fees, then it succeeds only if it supplies those businesses with a constant stream of customers. It will be far less interested in supplying you with negative information on companies that provide all its profits.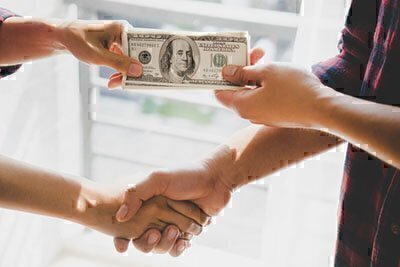 Payment arrangements vary, depending on the site:
Paid ads. Google, Yelp, Angie's List, and several others sell ads. Some ads are clearly identified as such, but not always. For instance, it may not be clear that companies pay Angie's List to promote their special offers or to coordinate purchases between businesses and the site's users.
Pay for favorable placement. Is it an ad? Is it a top search result? Google, Angie's List, Yelp, and several others push companies to buy their way to the top of search results. If a business doesn't pay, it's often hard to find it.
Referral fees. Sites like Porch and HomeAdvisor (which is owned by the same company as Angie's List) offer to connect you to businesses they promise they have screened. Each time you request one of these sites to help you find a company, it charges referral fees to the businesses it shows you. It's usually not clear how each of these websites decides which of its customers (the businesses) are granted the privilege to pay large amounts of money to get your contact info as a sales lead. Sharing a company's name with you is an apparent endorsement by the referring website, but these sites' standards seem to be pretty low: We often find that businesses that get poor ratings in our independent surveys of consumers are allowed to participate with sites like HomeAdvisor and Porch.
We're obsessed with delivering accurate ratings. Others make it easy to manipulate their results.
We accept ratings only from our subscribers/members and from other consumers we identify and randomly select to participate in our closed surveys. And we constantly screen ratings to prevent businesses from rating themselves.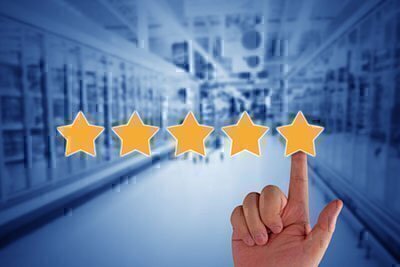 It's less clear that other sites with customer reviews are equally concerned with delivering accurate ratings or preventing their clients (the companies) from "stuffing the ballot box." Outfits such as Yelp allow some ratings to affect companies' overall scores but suppress other ratings—and it's not at all clear how they make these decisions. Others—for example. HomeAdvisor and Porch—promise to connect you to "approved" businesses but don't appear picky about which ones they approve. And on most sites it's remarkably easy for companies to manipulate ratings by submitting bogus surveys themselves or prodding their best customers—or friends—to submit positive reviews. Even sites that allow ratings only from customers who have completed transactions through them can't stop businesses from simply hiring themselves or their friends so they can post glowing reviews.
We've checked hundreds of thousands of prices so you know which companies charge high prices and which charge low ones. Others provide little or no price info.
Whenever possible, we report how much companies charge, based on research by our team of undercover shoppers who obtain multiple prices from companies for the exact same products or carefully specified jobs.
By rating companies separately for price and quality, we identify those that offer the best service and reasonable prices. A repeated theme in our reports is that you don't have to pay more to get good service, advice, products, or work: The best companies are just as likely to charge low prices as the lousy outfits. In fact, we find that the worst companies tend to charge the highest fees (because they don't get a lot of repeat business, they have to charge a lot to pay for the ads they need to buy).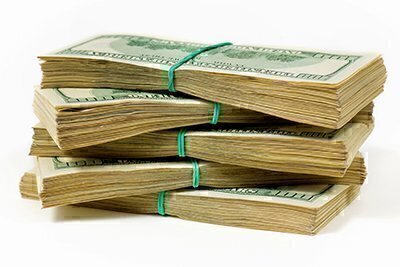 After more than 40 years of collecting prices, we're still constantly shocked by how much more some companies charge than their nearby competitors for the exact same product or service. For example, we recently found one vet charges $182 to spay a seven-month-old, 25-pound dog, while another charges $1,101. One dentist charges $680 to do a simple single root canal on an adult premolar; another charges $1,391. To install a customer-supplied ceiling fan, we found that one electrician charges $150; another charges $425. So you really do have to shop around, and our price ratings make that easier by identifying good price prospects.
Even sites that report results from surveying consumers on costs don't say much about how to avoid expensive companies. In our experience, because few consumers actually bother to put in the effort to shop around before buying or hiring, most don't know whether they got a deal or got fleeced.
Our ratings indicate big quality and price differences among companies. Other websites award as many high grades as possible.
If you're a local business owner and a website gives you a poor overall rating, you probably won't pay it to promote your lousy results or buy ads there. So it's no surprise that on some ratings sites almost all the companies get high grades.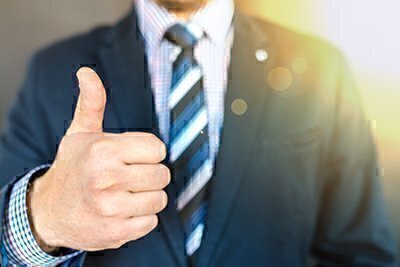 Our ratings tables, on the other hand, typically report big company-to-company differences for quality and price. Some examples:
For plumbers, a select set (18 percent) of the companies we list get very high ratings for quality (rated "superior" overall by at least 90 percent of their surveyed customers). Angie's List gives its highest rating ("A") to the vast majority (85 percent) of the plumbers on its site.
For auto repair shops, 46 percent of the shops we list get the highest ratings (overall quality ratings of at least 90 percent). Angie's List gives its top rating to 89 percent of the auto repair shops on its site.
For veterinarians, 36 percent of the companies we list get our top rating for quality. Angie's List gives its top rating to 90 percent of the veterinarians on its site.
We're more than just a ratings site.
None of these other ratings sites fight for consumers like we do. We not only avoid financial conflicts of interest, use rigorous survey and research methods, and check prices, but we're also constantly looking for ways to look out for you:
Reported first-ever rigorous ratings of doctors, hospitals, and health plans.
Fought for release of government data that let us analyze tens of millions of medical claims to calculate patients' death and complication rates for individual surgeons—the first-ever national website of its kind.
Spent 10 months tracking prices at 19 major retailers to show how almost all of them use fake sales to manipulate their customers into spending now and spending more.
Surveying professionals for their judgments about companies working in their fields. For example, asking body shop owners which auto insurers do and don't treat customers fairly, and surveying all practicing physicians in the area for their experiences with the medical care at local hospitals.
Check and report on complaints filed with consumer agencies.
Collected thousands of hotel-room price quotes to illustrate how lack of competition among booking websites is resulting in fewer deals for travelers.
Cut through marketing noise to tell you what's worth buying and what's not. Did you know air-duct cleaning doesn't really solve anything? That if you have a wet basement you should avoid calling most basement waterproofers? That most of us shouldn't bother paying extra for rental car insurance coverage? Why all those extended warranties, home warranties, furniture protection packages, and other mini-insurance policies are wasteful buys? That independent garages can do almost all the repair work auto dealerships do—and that many charge less for much higher-quality work? How to protect your credit and computers from hackers? You would know all this and much, much more if you read our articles!
Advising you of common problems, scams, and sales tactics—and how to avoid them. Some ratings websites lead customers toward problems, rather than steering them away from them.
Help with buying a car. Our CarBargains service has helped thousands of customers secure the best possible deal on their new rides. Our approach of getting five or more dealers to bid their lowest prices for each of our customers almost always results in hundreds, if not thousands, of dollars in savings compared to other methods, and eliminates negotiations.
Collaborating with other consumer groups to invent innovative ways to evaluate the quality of healthcare providers and improve cost transparency.
In short, Checkbook is a nonprofit consumer organization, supported by consumers, for consumers, working hard to provide the accurate and reliable information you need to get top-quality service at great prices. Visit Checkbook.org/About to watch a short video on our values and mission.