Which Auto Insurance Companies Offer the Best Rates?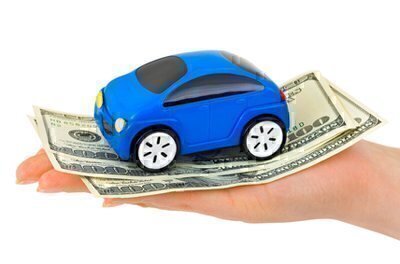 Have you shopped for a better auto insurance rate in the last few years? If not, you're likely neglecting an easy way to save lots of money each year. Our undercover shoppers collected rates for six typical policyholders from the largest insurers operating in the Washington area. We found that by taking a few hours to compare rates, most drivers will find they can save hundreds of dollars—over $1,000 a year in some cases—by switching to lower-cost companies.
Most consumers stay with the same company year after year, often concluding that steep discounts they get for their loyalty or not having any speeding tickets or accidents means they won't find better pricing elsewhere. That's usually untrue. Although you might be getting a price break from your current company, its competitors will also likely happily offer low prices to lure you away.
If you find a better rate, don't bother waiting months until your current policy term expires to make a switch. If you find a lower-priced policy, you can cancel your old policy and have your old insurance company refund the unused share of your premium. And you don't have to forsake good service for a better rate: Our ratings reveal low-priced highly rated companies.
Use our auto insurance comparison tool to see how the companies stack up for price for drivers like you. Our undercover shoppers collected annual premiums from the websites and agents of the largest insurers in the Washington area for six family profiles. Details on our illustrative policyholders and the coverage we requested are described beneath our ratings tables.
Although the rates we collected provide a good starting point for your own shopping by identifying companies that consistently offer low prices, it's unlikely that the rates we report will apply exactly to you and your family. Check rates yourself. Many companies use secret formulas that rely on credit scores and other data that often have nothing to do with driving records, and these pricing tactics can have big effects on the premiums you'll pay.
You can shop by using companies' websites (most provide online rate quotes) or by calling the companies directly. Some companies sell only through agents.
When contacting agents, you may have to push hard to obtain reliable information. We often find some agents quote wildly inaccurate rates, while others persistently push more coverage than requested.
Before shopping, make a list of the coverages you plan to purchase. Our article "How Much Auto Insurance Coverage Do You Need?" provides advice on which coverages to buy, how much to buy, and what to skip.
Be wary of rate comparison websites such as TheZebra.com, NetQuote.com, Insurance.com, and many others. Because these sites provide rates from only companies from which they receive commissions or fees, we find the lowest-priced companies often aren't included in search results.