Which Auto Insurance Companies Offer the Best Rates?
Last updated in April 2016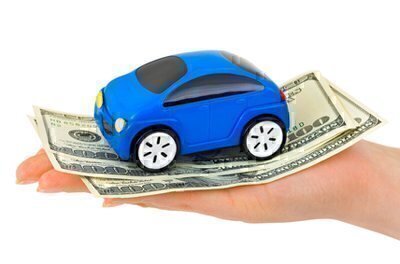 GEICO has its (English?) gecko. Allstate a masochistic stuntman. Farmers uses the guy who played Juno's dad, a neo-Nazi convict, and a jazz band leader (not all at once). State Farm uses NBA stars, Aaron Rogers, and some guy named Jake. Nationwide has Peyton Manning singing a jingle on continuous loop. Progressive's Flo sassily promises big savings from an oddly sterile-looking environment.
What the ads have in common—aside from trying way too hard to be clever—are promises of superior coverage, lower prices, or both. Can you get better service or coverage by switching? Maybe. Can you get a lower price? Probably!
Our examination of prices charged by the largest auto insurers in the Washington area found that most area drivers will save $500 or more a year by making a better auto insurance choice. Many will save $1,500 or more. And you don't have to forsake service for a better rate: Our ratings reveal low-priced highly rated companies.
Use our auto insurance comparison tool to see how the companies stack up for price for drivers like you. We have collected annual premiums charged by the largest insurers in the Washington area for six family profiles. Details on our illustrative policyholders and the coverage we requested are described beneath our ratings tables.
To collect rates, we worked with Quadrant Information Services, a company that calculates and analyzes insurance rates based on the information insurers are required to file with state government regulators. Checkbook's researchers used the insurance companies' websites to verify rates supplied by Quadrant and to collect rates from companies for which Quadrant did not have pricing data. All the premiums we report were collected in January and February 2016.
We asked the insurance companies to verify and, if necessary, correct the prices we collected. Not all of the companies responded to our request.
Using our auto insurance comparison tool you'll see that we found dramatic company-to-company rate differences for all of the profiles and locations we looked at—several hundred dollars a year in every case, and several thousand dollars in several cases. For almost all our profiles and locations, GEICO charged very low premiums. Other companies that charged low rates for many, but not all our profiles and locations were Erie, Esurance, Progressive, and USAA, but other companies charged low rates for specific policyholder profiles and locations.
Although the rates we collected provide a good starting point for your own shopping by identifying companies that consistently offer low prices, it's unlikely that the rates we report will apply exactly to you and your family. You don't live at the addresses we used, drive different cars, probably have a different driving record and loss history, and differ in other important ways. Because we found that small differences in policyholder characteristics, many of which have nothing to do with driving records, can have big effects on some companies' premiums, be sure to check rates yourself.
You can shop by using companies' websites (most provide online rate quotes) or by calling the companies directly. Some companies sell only through agents.
When contacting agents, you may have to push hard to obtain reliable information. We often find that many insurance agents are unable to provide accurate price quotes and that some can't correctly answer even the most basic questions about coverages, especially when we shop them for homeowners insurance rates. For auto insurance, we find that most agents can quote accurate rates, but problems still exist. Some agents quote wildly inaccurate rates, while others persistently push more coverage than requested.
Before shopping, make a list of the coverages you plan to purchase. Our article "How Much Auto Insurance Coverage Do You Need" provides advice on which coverages to buy, how much to buy, and what to skip.
Be wary of rate comparison websites such as TheZebra.com, NetQuote.com, Insurance.com, and others. Because these sites provide rates from only companies from which they receive commissions or fees, the lowest-priced companies often aren't included in search results.