How to Find a Fine Fence Builder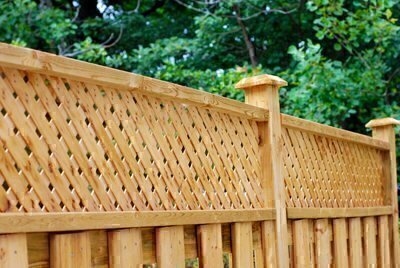 A quality fence, whether it's wood, stone, or something else, can cost a bundle. And while you can try to erect one yourself, most homeowners choose to hire fence builders to design and build them. We turned up some companies in the area that were rated highly by customers, but we also found others that were rated shockingly low. Plus, the prices our undercover shoppers collected varied tremendously.
Finding a Fine Builder
Our Ratings Tables report customer feedback for the area fence building companies for which we collected 10 or more customer ratings. The ratings come from our surveys of area consumers (we surveyed Checkbook and Consumer Reports subscribers, plus other randomly selected individuals). We asked survey recipients to rate companies they had used "inferior," "adequate," or "superior" for several questions, including: "doing work properly on the first try," "promptness," "advice on service options and costs," and "overall quality." Our Ratings Tables report the percent of surveyed customers who rated each company "superior" (as opposed to "inferior" or "adequate") on each question. We also report the percent of each company's surveyed customers who rated it "adequate" or "superior" (as opposed to "inferior") for "overall quality." Click here for more information on our customer survey and other data.
As you can see, some companies received high accolades, but some others received poor ratings. Based on the comments we received from raters, most of the negative ratings related to poor workmanship, lousy customer service and communication, and taking too long to complete the work.
In addition to ratings from customers, our Ratings Tables show counts of complaints we gathered from the Better Business Bureau (BBB) for a recent three-year period, the number of complaints on file with local government consumer protection offices for a recent two-year period, and complaint rates relative to the volume of work companies do. Click here for more information on reported complaint counts and rates.
When contracting with a fence building company, get everything in writing: exact specifications for what is to be built, a drawing specifying where it will be built, a description of the materials to be used, and a fixed price. To maintain your leverage for ensuring work is completed as agreed upon and satisfactorily, ask for a payment schedule that allows you to withhold as much payment as possible until the work is complete—a 10 percent deposit is reasonable.
Also, take proper steps to identify and avoid underground utility lines. Before any digging begins, get the proper authorities to locate and mark the location of underground lines. If a fencing company tells you this step is unnecessary, call 811 to confirm.
How to Get a Good Price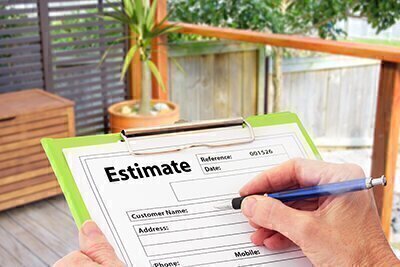 Our Ratings Tables report our price comparison score for each company. The scores are based on quotes our undercover shoppers obtained from the companies for five different types of fencing work. Adjusted so that the average for all surveyed companies equals $100, the scores indicate how each company's average price compared to the average prices for all companies quoting on the same jobs. Thus a score of $110 means a company's prices averaged 10 percent above the all-company average. The price comparison scores can steer you to good candidates for reasonably priced work.
Although we have been able to obtain firm quotes by phone for specific, very straightforward fencing jobs, you will probably want builders to come to your home to provide estimates. Our undercover shoppers collected quotes from builders for yards that were flat, had no existing fences, and had no vegetation or potential obstructions in the path of a fence. Our prices were also per-running-foot, not including a gate or other specialized work. Chances are your job will have more special features.
The key to getting a good price is to get several bids. In our shopping we discovered very large company-to-company price differences for the jobs we shopped, with some companies charging more than twice as much as others for the same work. The time you spend getting two or three bids is likely to pay off generously. Your second bid may be higher than the first, but it could just as likely be lower.
You can also save a lot, of course, by splitting the cost of a fencing job with neighbors.