How do Trader Joe's, ALDI's, and Lidl's Prices Compare to Other Grocery Stores'?
Last updated September 2018
Trader Joe's earns relatively high accolades from its customers for our survey question on "overall quality"—77 percent rated it "superior." That's a more favorable score than what customers gave most other area chains, including Whole Foods. But since the market basket we used for our price survey is largely consists of national-brand products, and since Trader Joe's offers mainly its own brands, we couldn't compare its prices using our standard price survey. Instead, we had to shop Trader Joe's using a special survey that included the same fresh produce, meats, and dairy items included in our standard survey, comparing the national-brand items on our list with the prices of Trader Joe's store brands. (When comparing prices, we used per-unit pricing—for example, price per ounce.)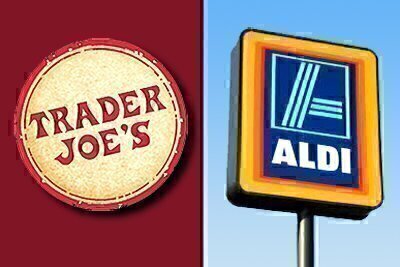 The figure below shows the results of these comparisons:
Overall, Trader Joe's prices were about two percent lower than the average prices we found at surveyed area stores; its prices were about four percent lower than Giant's, five percent lower than Harris Teeter's, and 12 percent lower than Safeway's.
For produce, Trader Joe's prices were six percent lower than the average prices at all surveyed stores.
For meat, Trader Joe's prices were about nine percent higher than average.
We also shopped ALDI and Lidl using the same method we used to compare Trader Joe's prices. Both ALDI and Lidl are European discounters that, like Trader Joe's, mostly carry their own brands instead of national-brand products. ALDI operates more than 20 stores in the Washington area; Lidl recently began expanding to select U.S. markets, and as of this writing it operated stores in Ashburn, Manassas, and Woodbridge.
ALDI's prices were an astounding 41 percent lower than the all-store average for our full market basket including comparable national-brand items. But these savings come with a downside: ALDI was rated relatively low on many aspects of quality—but not as low as Giant, Safeway, Shoppers, Target, Walmart, or Weis for "overall quality." (We haven't yet received enough ratings for Lidl to report quality ratings for it.)
Unfortunately, many shoppers at all three of these unique chains will also have to shop at conventional supermarkets: Each carried fewer than half of the items in our market basket.