What Should the Contract Say?
Last updated in November 2016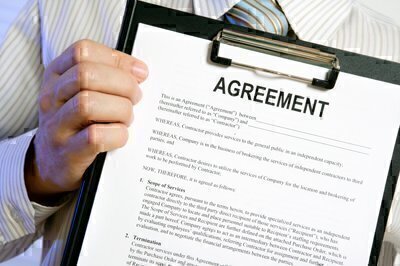 Our Ratings Tables should lead you to high-quality, low-priced installers. Whichever window company you choose, make sure you have a tight contract.
Details on What You'll Get
Contracts should detail the product and the installation procedure:
Brand and model of window used in each opening.
Whether flashing will be installed.
Whether they will be painted.
Whether new windows will match existing trim.
Whether windows meet Energy Star standards to qualify for the federal tax credit.
Exactly how large each opening will be when prepared for the window, and how large each window will be—the glass and the opening. This last point is especially important because vagueness here risks having the company supply windows that are smaller than they should be—convenient for the company because the windows can easily be worked into place but undesirable for you because the result might be packing out of the space before the new window is installed, less glass than you expected, and an ugly window.
Insurance
Contractors should carry two types of insurance—general liability and workers' compensation—and be willing to show you a certificate that confirms the coverage. The first type insures against damages when a contractor drops a window; the second covers injuries to the worker it fell on. Homeowners policies may cover those incidents, too, but the contractor's insurance should kick in first.
Payment Schedule
You should be able to pay all, or at least half, the contract price after the work is complete. The more you leave to the end, the more leverage you'll have to make sure the work is done satisfactorily.
Work Schedule
The starting date should be firm, so you can prepare for the job. A completion date is less important because most projects can start in a week or less and take only a day to complete. But it's wise to add a phrase indicating that the work will be continuous, and a note about who will be onsite supervising the job.
Quality Promises
To provide some recourse if the job proves to be obviously substandard, contracts should contain a phrase to the effect that the contractor will complete the project in a workmanlike and professional manner.
Cleanup
Because window replacement projects generate a lot of construction debris, carting it away (and paying disposal fees) should be part of the contract.
Compliance with Lead Abatement Laws
Lead-based paint is common in homes built before 1978, the year that the federal government banned it from housing. The most significant threats are to children—for instance, from eating loose paint chips—but adults can suffer if they inhale lead-laced paint dust. Lead-based paint in good condition is usually not a hazard, but scraping, sanding, and remodeling changes that.
If you have any reason to believe your home contains lead-based paint—and if it was built before 1978 it probably does—ask prospective contractors to show proof of their lead renovator certifications before you hire them. In any contracts you sign, include a statement requiring contractors to follow EPA regulations for containing the work area and minimizing the generation of lead-paint dust. For more information on what a contractor should do to minimize lead exposure, read our article on making sure you contractor follows the law to protect your family from lead exposure.