Which Auto Insurance Companies Offer the Best Customer Service?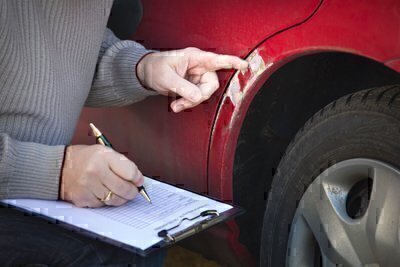 When shopping for insurance, many drivers care about more than just cost. If you have a claim, you want it to be quickly paid so you can get back on the road with minimal hassle. Our ratings tables evaluate insurers for claims-handling service. We found that some low-priced companies also rate fairly high for service quality.
Ratings from Policyholders
We asked consumers who had recently made auto insurance claims to rate their companies "inferior," "adequate," or "superior" on several elements of service. Our ratings tables show what percentage of policyholders rated each company "superior" on each survey question. Click here for a further description of our policyholder survey and other research methods and how to interpret them.
As you can see, our ratings tables reveal big differences in how customers rated companies. For our survey question "overall claims-handling quality," for example, scores range from 92 percent for Amica and 91 percent for USAA to 50 percent or less for Ace, Esurance, Hanover, National General, and Vermont Mutual.
Feedback from Auto Body Shops
We also asked auto body shops to rate the insurers "poor," "fair," "good," "very good," or "excellent" on "treating their customers (car owners) fairly." Our ratings tables show the percent of surveyed shops that rated each company "good," "very good," or "excellent," and the number of ratings each company received.
Surveyed shops gave highest marks to Arbella and Norfolk & Dedham. Shops rated Allstate, Esurance, GEICO, Progressive, and Vermont Mutual lowest.
Complaint Histories
Another way to assess quality is to look at the number of complaints filed against each company with state regulators. While policyholders might rate a company less than "superior" if its deficiencies are minor, filing a formal complaint with a government regulatory agency presumably reflects serious dissatisfaction.
Our ratings tables report counts of private passenger auto insurance complaints filed with the Massachusetts Office of Consumer Affairs & Business Regulation during 2017, 2018, and 2019. Our ratings tables also report a "complaint rate," which takes into account the fact that companies that do much more business than others are likely to incur more complaints. It is calculated as the number of complaints per $10 million in private passenger auto insurance premiums written.
Non-renewals and Terminations
You don't want to sign on with an insurer that will terminate your coverage or jack up your rates if you get a speeding ticket or file a claim. Getting dropped by an insurer is at best inconvenient—most insurance companies charge very high rates to customers who had coverage terminated by other companies. At worst you'll have to enroll in a special plan for high-risk drivers, which is the most costly option of all.