Want some money for nothing? Many online retailers pay referral commissions to businesses that send them customers. Online shopping portals such as BeFrugal.com, CouponCabin.com, MrRebates.com, and Rakuten.com give their customers a cut of these commissions and pocket the rest.
The trick is to shop via the portal's website. For example, to claim rebates from shopping at Banana Republic, you have to visit, say, Rakuten.com and begin your spree by accessing Banana Republic's site through it. Otherwise, a retailer won't know it owes Rakuten (and you) a commission. Most cashback portals let you simplify things—and remind you of available rebates—by offering browser extensions and mobile apps that will automatically tell you when there's cashback available as you visit participating websites.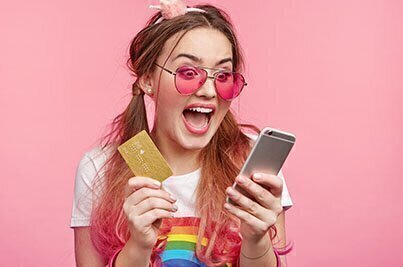 Depending on the portal, affiliated retailer, type of purchase, and promotional bonuses, cashback returns range anywhere from one to 40 percent of what you spend. Some companies pay out flat fees rather than percentages (for example, we scored an $11 kickback when booking a HomeAway/Vrbo stay via CouponCabin). You also usually get a registration reward when you sign up—typically $5–$10, but we've seen promotional offers for as much as $25, if you spend enough within a certain time period.
Our staff tried out major cashback services over a few months when shopping at several online retailers, including Old Navy, Madewell, Nordstrom Rack, J. Crew, Chewy, and H&R Block. We found it was easy to skim some extra scratch on many purchases—so easy that I was a little sad I hadn't been claiming these savings since these sites launched many years ago.
Because the various rebate sites often offer different payback yields for the same retailer, it can pay to check several rebate sites for the best deal for each purchase. One way to save some time is to use another online tool that aggregates rebate offers and reports which ones have the best payouts for various retailers. We tried CashbackMonitor.com and found it bookmark-worthy.
Keep a lookout for special offers. The cashback services often run sitewide deals or promos with certain stores that boost your cashback percentage, often significantly. For example, we recently found a 10 percent rebate from Macy's via Rakuten, a healthy boost over its usual three percent return.
The four cashback services we used also share retailers' promo and coupon codes with their customers and, unlike most discount programs, you can double-dip. You could, for example, buy something on sale, use a coupon code to save 30 percent off, pay with a credit card that provides its own cashback or points rebate, and still get a percent back from a rebate portal site.
But when shopping using rebate portals, make sure you can't find a better deal elsewhere. After all, it's not worth going out of your way to use a portal to get back two percent on a purchase if you can buy the item or service elsewhere for 30 percent less. And avoid an overspending trap: Keep in mind that from a retailer's perspective, the whole point of these commissions and rebate arrangements is to get consumers to spend more.
Not all retailers play ball with the rebaters. You won't find Nordstrom, Zappos, or REI on them, and Amazon, Target, and Walmart only pay off when you buy from certain departments. But it's often worth checking for rebates, even when browsing on websites we didn't think would participate. Sometimes the payout is very low, but getting even one percent back from buying essentials from Home Depot or an annual supply of contact lenses adds up, especially if you already purchase most of your stuff online.
Once your account has hit a certain balance, you have the option of getting the money deposited into your bank account, via PayPal, a snail-mailed check, etc.; each site has slightly different terms for timing and payment methods. Below, we describe payout arrangements for the four rebaters we tried out.
The shopping portals use cookies to track what you buy and what they owe you. As with most online transactions, cashback sites will share or sell info about your searches and purchases with others. If you prefer to buy online privately, these services may not be for you, or you might be selective about which purchases you make via the cashback services. For what it's worth, our shoppers didn't notice an uptick in spam, telemarketing, or other annoyances after using the cashback services.
Avoid websites that ask you to pay membership fees; it's a red flag—none of the major players charge them.

Cashback Piggy Banks We Tried and Liked
We tried out these four cashback portals and think they're all worth checking out. Rakuten was our favorite—it's well-designed, easy to use, and affiliated with retailers we were looking for. But we kept returning to CashbackMonitor.com to shop for the best offers; it aggregates info from several services to show you which has the best current yield.