Finding the Right Car Detailer
Last updated in October 2014
Maybe you were born to run. But born to detail? Forget it. Tramps like us need a pro. For less than $250, a detailing shop can transform your ride, inside and out, leaving it looking used-car-lot new.
How to Find Quality Shops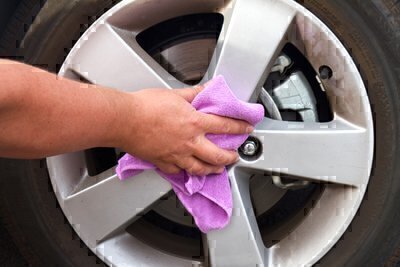 Our Ratings Tables show how area detailing shops were rated by area consumers (primarily Consumers' Checkbook and Consumer Reports subscribers) who responded to our surveys. (Click here for further discussion of our customer survey and other research methods.) While some shops received "superior" ratings for "doing service properly" from more than 90 percent of their surveyed customers, other shops received "superior" ratings from fewer than 60 percent.
Our Ratings Tables also show counts of complaints we gathered from local Better Business Bureaus (BBB) for a recent three-year period. Click here for more information on reported complaint counts.
You can also perform some quality checks on your own—
Since most detailing tasks are the same for every car, you can get a line on the quality of a shop's work by asking to see other customers' completed cars. If the other cars appear unsatisfactory, ask the shop what it can do to satisfy your expectations for your car. If your car is in particularly bad shape, ask the shop what problems it will and won't be able to correct.
Take a look around the shop and assess its cleanliness and orderliness—a messy, unorganized facility may indicate that the shop does sloppy work.
Ask whether the shop uses a three-step polishing process (polishing, buffing, and waxing) or the less effective one-step polishing process.
Ask how the shop cleans carpets. Most shops have hot-water-extraction equipment, which is usually the most effective method; if not, ask it to describe, or show, how it will clean your car's carpet.
Ask how quickly the shop can detail your car. A shop that takes only an hour or so to do the work likely isn't providing the same service as shops that take half a day.
Ask the shop to show you proof that it carries current liability insurance to cover the cost of repairs if your car were damaged while in the shop.
Make sure the operator of a mobile detailing service is following Environmental Protection Agency rules, which require operators to use a runoff reclamation system. These systems employ a mat under the car to capture all water runoff during washing. After washing, the runoff is sucked up from the mat back into the detailer's water tank.
Getting Low Prices
Because most shops will quote prices for basic detailing jobs over the phone, it's easy to compare prices. For the shops listed on our Ratings Tables, we've done some shopping for you. Our mystery shoppers asked each shop for its prices for a basic detailing of two sedans, a minivan, and an SUV; the table below illustrates the range of prices we found. The price comparison scores on our Ratings Tables indicate how each shop compared to the average prices quoted for the same jobs. For instance, if one shop has a price comparison score of $120 while a second shop has a score of $100, it means the first shop's quotes were 20 percent higher than the second shop's.
Low, Average, and High Prices Quoted by Shops for Basic Detailing
Description of job
Low price
Average price
High price
2011 Volvo S60 sedan with leather seats Detailing without engine cleaning
$125
$233
$400
2012 Nissan Quest S minivan with cloth seats Detailing without engine cleaning
$135
$261
$400
2011 Acura RDX SUV with leather seats Detailing without engine cleaning
$100
$301
$495
2012 Honda Accord EX sedan with cloth seats Detailing without engine cleaning
$150
$267
$450