We aren't loyal to businesses, we're loyal to you.
Checkbook was created by consumers, for consumers. We are nonprofit and accept no advertising — we are supported by our members, not the businesses we evaluate.
All facts, no fluff. Select your subscription plan to get exclusive access: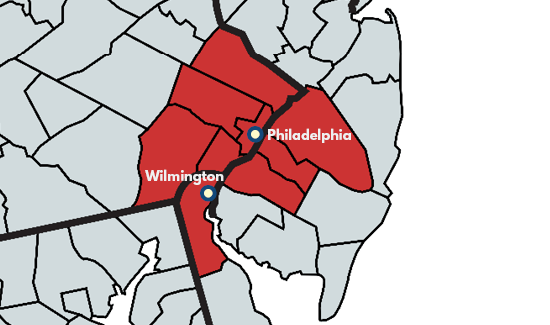 Coverage Area: New Castle County, DE · Burlington County, NJ · Camden County, NJ · Gloucester County, NJ · Bucks County, PA · Chester County, PA · Delaware County, PA · Montgomery County, PA · Philadelphia, PA
Ratings, reviews, price research, and expert advice on local businesses.
All subscriptions come with online access to ratings of thousands of local services and the Guide to Health Plans for Federal Employees.
✔

Home Improvement Contractors
✔

Doctors, Hospitals & Surgeons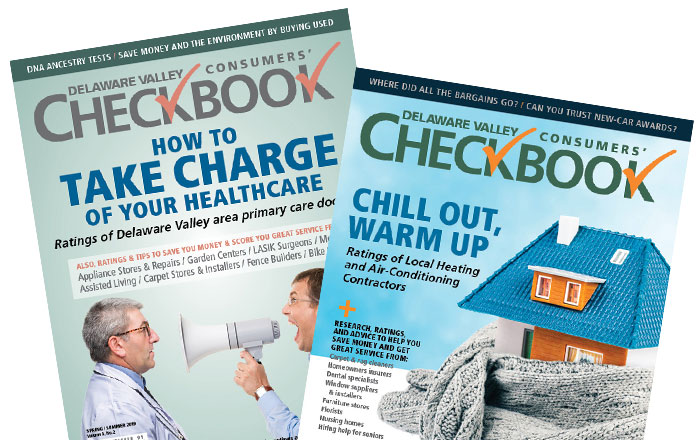 "Checkbook's strength is its listings, which name names, some undoubtedly in your neighborhood. It suggests which businesses are worth a try—and which, by implication, to treat warily."
- Philadelphia Inquirer
"Easy-to-follow charts map out everything from price and reliability to quality of customer service."
- KYW-TV, Philadelphia