We aren't loyal to businesses, we're loyal to you.
Checkbook was created by consumers, for consumers. We are nonprofit and accept no advertising — we are supported by our members, not the businesses we evaluate.
All facts, no fluff. Select your subscription plan to get exclusive access: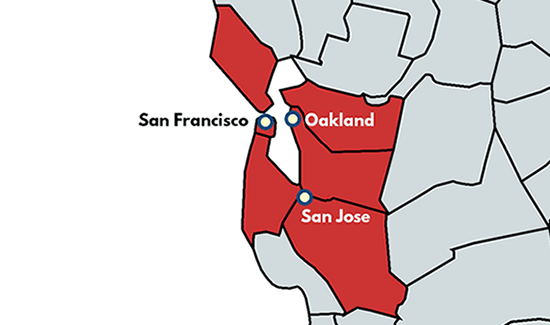 Coverage Area: Alameda County · Contra Costa County · Marin County · San Francisco · San Mateo County · Santa Clara County
Ratings, reviews, price research, and expert advice on local businesses.
All subscriptions come with online access to ratings of thousands of local services and the Guide to Health Plans for Federal Employees.
✔

Home Improvement Contractors
✔

Doctors, Hospitals & Surgeons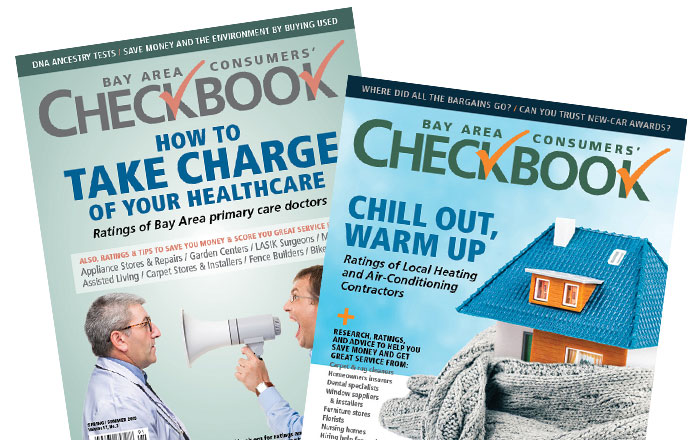 "…Nonprofit consumer group that rates various types of local service firms and professionals, to help you find the best services in the Bay Area."
- The San Francisco Chronicle
"…Rates stores and service providers, looking for the very best and worst. This is a must have if you want great quality and prices."
- Michael Finney, Consumer Reporter, ABC7, San Francisco
"If you want specific, practical, useful information, not generic bull, you'll find it in Bay Area's Consumers' Checkbook."
- Tom Vacar, Consumer Editor, KTVU-TV, San Francisco