Last updated in August 2014
Getting a few pictures framed can cost hundreds of dollars, but will cost much less at some shops than at others—and even less if you are willing to do some of the work yourself.
Our researchers contacted a sampling of local picture framing shops and two online outlets for their prices to frame two different pieces. (As usual, our researchers did not reveal their affiliation with Consumers' Checkbook.) The results appear on the table below.
For the larger piece, prices ranged from $119 to $330 among local stores; for the smaller piece, from $65 to $203. The lowest price for the two pieces combined was $185; the highest was $516.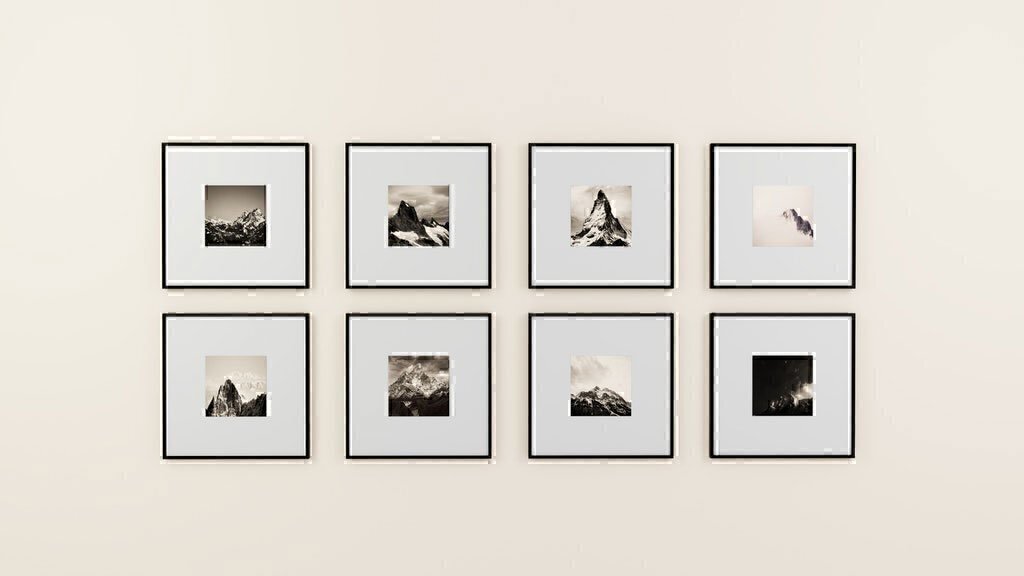 Don't assume that stores that are a part of a chain charge lower—or higher—prices than other stores. For example, for the two pieces we shopped, the average price at the Michaels stores we surveyed was about 32 percent lower than the average for all surveyed stores; prices at the Jo-Ann Fabrics & Crafts stores averaged about 22 percent lower than the all-store average; and prices at The Great Frame Up were about 12 percent lower than average. In contrast, FastFrame had prices 25 percent higher than the all-store average.
And don't assume that all stores in a chain charge the same prices: We found substantial store-to-store price differences within chains.
Online/mail-order outlet AmericanFrame.com was less expensive than any of the local stores. For the two pieces combined (and shipped together), its price was $120—a savings of $65 compared with even the lowest price local shop. Prices quoted by FramesbyMail.com were substantially higher than those at AmericanFrame ($203 for the two pieces combined). With the online stores you have to perform the final steps in the framing process yourself, but those very simple steps take just a few minutes for basic framing jobs.
Price, of course, is not the only consideration—you also want high-quality work and might appreciate some advice. A good shop takes the time, and has the expertise, to help you think through your framing options and does the job so it looks right in the end. You can learn a lot about a shop by having a thorough discussion with its personnel about your framing options. You can also check the opinions of fellow area consumers by reviewing ratings of local framing shops.
The types and quality of materials also matter. For a basic picture framing job, you will need to get an estimate that specifies the size of the actual picture you want framed; the amount of mat border on top, bottom, and sides if you want a mat; and the following features:
Frame
Choosing a frame is largely a matter of taste; have shop personnel show you various samples. Most shops give you some idea of how different options will look by putting a corner piece of various sample frames next to the corner of your art piece (along with mat samples, if the picture will be matted). A shop with a wide variety of attractive frame samples obviously has an advantage in this aspect of the service.
An important consideration is whether to use wood or metal. Among wood frames, solid wood frames tend to cost more than frames made of a wood composite.
The frame you choose has a big effect on price. For example, for the larger of the two pieces we shopped, changing from the simple 7/8-inch-wide metal frame we specified to a more elaborate two-inch-wide solid wood frame doubles the total price at some shops.
Because metal frames are generally stronger than wood frames with the same dimensions, a wider and stronger wood frame would cost more than a metal one.
Mat
A mat surrounding the window in which your artwork is placed protects the artwork by creating a space in which air can circulate between the art and the glass or plexiglass front. A mat can create a finished look, drawing the viewer's eye to the piece and providing a neutral setting for it. Most shops have many sample pieces of mat on hand. Consider color, texture, thickness, and whether you want more than one layer of mat.
A key question is whether to get mat board that is entirely acid-free. If you are just mounting an inexpensive poster or something else you don't care to preserve, an acid-free mat is not essential. But anything you want to preserve for years should be mounted with 100 percent acid-free mat board. Failure to do this can result in permanent discoloration of your artwork. Also, if a mat board's core is not acid-free, the edge around the art where the mat is cut will take on a yellow color over the years.
Paper mat board made with wood cellulose has to be specially treated to become acid-free. The least expensive paper boards are not acid-free or only partially acid-free (in the core and on the back). Mat board made from cotton is naturally acid-free, but often costs more than paper mat board treated to be acid-free. Also, your selection of colors is more limited in cotton-based mat boards than in cellulose-based paper boards.
"Archival" mat board is 100 percent acid-free, but some shops use the word "archival" rather loosely. If what you want is 100 percent acid-free, make sure to specify that.
Backing Material
Most jobs will require backing material—either a board made of foam core covered by paper on front and back or a corrugated board. To preserve the art, make sure the backing board is 100 percent acid-free and definitely avoid the kind of corrugated paper used to make boxes.
What Goes on the Front
Most framed art has either glass or plexiglass on the front. With glass, the four main options are the type of regular glass you would get at a hardware store (though most frame shops use a thinner type with fewer defects); non-glare/etched; UV filtering; and optically coated/reflection control. UV filtering will protect your art from 99 percent of the UV rays in direct or indirect sunlight or fluorescent lights (compared to about 33 percent for regular glass); this is most important if your art will be displayed in a brightly lit area and for certain photographs, documents with signatures, and paintings made with low-quality paints that are subject to fading. Optically coated glass has the effect of seeming to be invisible.
The glass you choose has price consequences. The price of a 26- by 23-inch piece of glass at one shop we checked was $40 for regular, $55 for non-glare, $80 for UV-filtering, and $125 for optically coated.
With plexiglass, there are also regular, non-glare, and UV filtering options. Also consider getting an abrasion-resistant type, since plexiglass is subject to scratching unless cleaned very carefully with a soft, damp, cotton cloth or similar material.
Plexiglass tends to be more expensive than glass but has the advantage of being lighter and difficult to break, and therefore relatively safe and easy to ship.
Illustrative Prices for Framing
Two Pieces of Art*

Best prices in bold italics

Smaller Piece (14"x18")
Large Piece (26"x23")
Total for both Pieces

Local Stores

Art Preserve & Studio, 4760 Banning Ave, White Bear Lake, 651-426-9059
$180
$254
$434
Artist's Choice, 3901 Foss Rd NE, St Anthony, 612-706-6020
$65
$120
$185
Artworks Art & Frame, 345 Water St, Excelsior, 952-474-5000
$154
$283
$437
Calhoun Beach Framing, 1517 W Lake St, Minneapolis, 612-920-5979
$186
$330
$516
Caplow Custom Frame, 4758 Grand Ave S, Minneapolis, 612-824-9811
$203
$313
$516
Carter Avenue Frame Shop, 2186 Como Ave, Saint Paul, 651-645-7862
$109
$215
$324
Deck the Walls, 2026 Burnsville Ctr, Burnsville, 952-435-3696
$111
$166
$277
FastFrame, 432 Pond Promenade, Chanhassen, 952-224-3344
$121
$270
$391
FastFrame, 1960 Cliff Lake Rd 103, Eagan, 651-405-0011
$169
$321
$490
FrameStyles, 2107 Penn Ave S, Minneapolis, 612-374-2420
$156
$305
$461
FrameUps, 276 Snelling Ave S, Saint Paul, 651-690-3718
$99
$178
$277
The Framing Place & Gallery, 1268 S Roberts St, West St Paul, 651-457-1693
$99
$182
$281
The FrameWorks, 11309 Highway 7, Minnetonka, 952-938-0856
$123
$211
$334
The FrameWorks, 2022 Ford Pkwy #A, St Paul, 651-698-3372
$140
$244
$384
The Great Frame Up, 1004 County Rd 42 W, Burnsville, 952-898-1677
$107
$184
$291
The Great Frame Up, 4789 County Road 101, Minnetonka, 952-931-9212
$121
$212
$333
Hang It, 122 8th St SE, Minneapolis, 612-874-7222
$136
$223
$359
Image Frame Studio, 12849 Industrial Park Blvd, Plymouth, 763-551-1809
$133
$236
$369
Jo-Ann Fabrics & Crafts, 12550 Elm Creek Blvd N, Maple Grove, 763-416-0030
$100
$171
$271
Jo-Ann Fabrics & Crafts, 8208 Tamarack Village, Woodbury, 651-730-4300
$102
$174
$276
Michaels, 2980 White Bear Ave N, Maplewood, 651-770-0350
$90
$150
$240
Michaels, 9180 Hudson Rd, Woodbury, 651-203-2500
$85
Nash Frame Design, 3107 W 50th St, Minneapolis, 612-924-0809
$82
$293
$375
Nash Frame Design, 3565 Wooddale Ave S, St Louis Park, 952-224-5063
$175
$301
$476
Opening Night Framing Svcs, 2836 Lyndale Ave S, Minneapolis, 612-872-2325
$178
$315
$493
Picture Perfect Art & Frame, 898 Smith Ave S, West St Paul, 651-455-7595
$66
$150
$216
Picture This Framed, 2155 Niagara Ln N #106, Plymouth, 763-476-5907
$140
$258
$398
Prairie View Framing, 942 Prairie Center Dr #B, Eden Prairie, 952-934-7285
$152
$258
$410
Ross Frame Shop, 4555 Bryant Ave S, Minneapolis, 612-823-1421
$98
$119
$217
Stephens' Art & Frame, 3600 Lexington Ave N, Shoreview, 651-484-5333
$148
$218
$366
Universal Framing, 2010 E Hennepin Ave #4, Minneapolis, 612-331-1128
$98
$180
$278
Wholesale Art & Framing, 2204 W 94th St, Bloomington, 952-884-3949
$94
$169
$263

Online Stores

AmericanFrame.com
$43
$77
$120
FramesbyMail.com
$65
$138
$203

* For both jobs our shoppers asked for archival, 100 percent acid-free white mats and backing, and regular glass. Some stores offered only glass with UV coating; the online stores offered only plexiglass. For both jobs, our shoppers asked for metal frames with rounded (bull-nosed) fronts. Smaller piece: 14" x 18" matte black frame, 1/2" wide (Nielsen #25 or similar). Larger piece: 26" x 23" silver frame, 7/8" to 1" wide (Nielsen #75 or similar). Although we attempted to have shops quote on the same jobs, shops may have varied in specific materials used and in workmanship.