An anniversary jaunt to Egypt to cruise down the Nile. A two-week trip for extended family with a wide range of ages to multiple U.S. National Parks. A perfect getaway to an all-inclusive resort. A trek through Nepal or Peru. Some vacations require more planning and coordination than others. Technology—hotel-booking sites, travel blogs, price-comparison tools—can help nearly anyone schedule a journey but, sometimes, you need knowledge, savvy, and experience to help navigate the great unknown.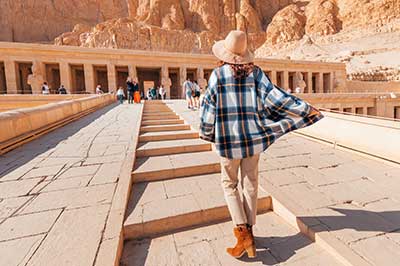 The reasons for hiring a travel pro range from safety (can I wander that city's markets solo?) to convenience. There are a lot fewer agents than before the internet age, but the ones left standing are often destination experts who provide superior service. And today's agents are often super-specialists, meaning they'll know how to avoid crowds, which ships offer the best routes and amenities, where you're most likely to spot bears in Yellowstone, or where to buy the cheapest rugs in Istanbul. Here's our advice on when—and how—to find a dream trip weaver.
Why Use a Travel Agent?
Even though you can DIY almost anything a travel agency can do, there are still reasons to use one.
Good travel agents can save you a lot of legwork—performing research, searching the internet, pricing, and booking—but also provide other benefits.
If you use a travel agent who has visited your destination, you reap the rewards of their firsthand experience and local contacts. You can find out from someone trustworthy whether activities really are as much fun as they sound, if a hotel is as opulent as the brochures claim, which tour guides know their stuff, where (and where not) to eat, how to avoid the tourist traps (and tourist hordes), and lots of other information.
Good agents may also be aware of—and have access to—special money-saving deals and promotions. The agent can alert you to current security warnings, obtain visas and other essential travel documents, and help with other practical details. If you will be traveling with others, an agent can coordinate arrangements for the entire group. If you have special needs (disability, diet) or special interests (ecotourism, antiquing, golf, spelunking), an agent's expertise is especially valuable. And if anything goes wrong, a good agent can be a central source of help and leverage. By using a travel agency to book tours, charter flights, and other services that may not go according to plan, you get a responsible party to handle your complaints and help make things right.
What Can You Get from an Agent?
Since many types of trip-related commissions have dried up, travel agencies now charge fees for most services, so using an agent usually costs more than booking on your own. When airlines paid travel agencies a commission on the tickets they sold—typically 10 percent of the fare—agencies could survive solely on airline ticket sales.
Pre-internet age, if you wanted to find out airfares and hotel rates and availability from a variety of providers, you either had to call them all yourself or contact a travel agency, which could access all the information using fancy software.
It's all changed now. Except for corporate travel, airlines pay no commissions. And consumers can shop till they drop on the internet, checking prices and availability of multiple airlines, hotels, and other providers at a single website.
Agencies still receive commissions on hotel bookings (typically five to 10 percent, although only about half of hotels pay them), cruises (10 percent or more), car rentals (two to five percent), and tour-operator packages (10 percent or more).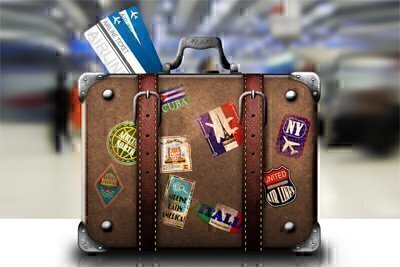 To compensate for lost commissions, travel agencies charge customers fees for each service—typically $30 to $50 to book a domestic flight, $30 to $100 for an international flight, $0 to $150 for a cruise, and $75 to $150 per hour for research and planning advice. Fees often depend on how much the agency can make from commissions. For instance, buy a trip with a tour operator that pays a 10 percent commission, and the agent might not charge any fee. But for an overseas trip that includes flights, stays at multiple hotels, rail passes, or car rental, fees can be $300 or more. Also keep in mind that many travel agencies are now staffed by independent contractors who set their own fees.
Paying for trip planning is a big hurdle to many consumers. Why shell out for someone to do what you can do on your own? In fact, fees should not be your main consideration. What matters is whether an agency will really help you. The travel agency business has evolved: To attract clients, agencies must now have well-traveled, expert staff who can advise on and plan out activities and itineraries.
Of course, what matters today is also what has always mattered. An inept agent's bad choices could cost you hundreds of dollars. You have to choose one who has the expertise to find out what you want and works hard to get it for you.
How to Find a Special Agent
To help you find a travel agency that will work for you, our Ratings Tables report reviews of companies from surveys of local consumers. We primarily surveyed Checkbook and Consumer Reports subscribers, but also other randomly selected consumers we invited to participate. For agencies that received 10 or more ratings, our Ratings Tables show the percent of surveyed customers who rated each agency "superior" (as opposed to "inferior" or "adequate") on several questions: "advice on options and costs," "doing service properly," "pleasantness," "letting you know cost early," "completing service promptly," and "overall quality."
As you can see, several agencies received very high ratings. But the ratings for some businesses indicate they may be more trouble and cost more than they're worth.
Getting Good Advice
Your first question for prospective agencies should be whether or not they have staffers who specialize in where you want to go. You'll likely find that some agents focus on cruises vs. Europe vs. South America vs. seeing Disney efficiently. So if you're looking to jet to Jamaica and the agency admits to relatively little experience with that island, award them points for honesty—and take your business elsewhere. You want to work with an agent who has recently visited your destination, or at least has onsite expert contacts and books several trips a month there.
Good agents can also provide insider information on other matters—frequent flier programs, visa requirements, areas dangerous due to political instability, great places to eat, things to see, and much more.
One indication that an agent has a solid base of knowledge is qualification by The Travel Institute. To earn its Certified Travel Associate (CTA) designation, an agent must complete required coursework, have 12 months of experience in travel sales, and pass a proctored exam. To maintain certification, agents must complete additional continuing education courses each year.
The Travel Institute also offers a Certified Travel Counselor (CTC) designation. To earn that certification, agents must have a minimum of five years travel industry experience, earn CTA certification, pass an exam, and complete a white paper or submit a qualifying project. Agents must perform continuing education requirements to maintain their CTC qualifications.
The Travel Institute also offers educational programs for destination (i.e., Europe, Hawaii) and niche market (golf, honeymoons) specialists.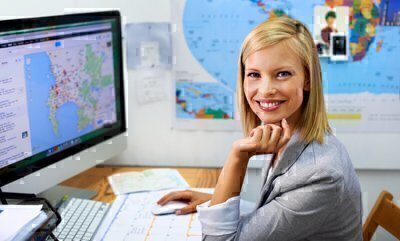 On one hand, because certification requires a substantial amount of time and effort, it does indicate that an agent takes the work seriously. On the other hand, lousy agents still can do coursework, and many very good agents never seek certification. Also, certification says nothing about whether an agent will be diligent and helpful. Nonetheless, it wouldn't hurt to ask any agency you are considering if it employs certified agents.
Although these programs appear to be a well-conceived, well-managed effort, be aware that there are many other certification programs for travel professionals—and that many may not mean much because certification requires little effort.
Getting Prompt, Courteous, and Reliable Service
You're excited about a trip, so you don't want to wait days or weeks to get information from your agent. If your vacay is close at hand, you don't want to miss out on a good fare, a prime seat, a nice hotel room, or other opportunities because your agent acts slowly, doesn't act at all, or makes a mistake. You especially don't want to discover a booking error when you are thousands of miles from home.
The customer survey scores on "doing service properly" on our Ratings Tables will help you find a reliable agency, but you'll quickly form your own opinions by working with an agent. A good one will stay on top of details and keep closely in touch until your plans are firmly set. If an agent does not know the answers to all your questions, he or she should at least know where to find them. If an agent is slow to respond, proposes flights that fail to satisfy your travel constraints, inaccurately describes destinations, or misses other details, consider making a change.
Getting the Right Price
The scores on our Ratings Tables for "advice on options and costs" will help you identify agents who will work hard to get you good prices.
In general, you want an agent who uses various cost-saving tactics, including shopping for third-party discount airfares, locating hotels or resorts offering special promotions, and negotiating the best prices with cruise lines.
Unfortunately, this is an area where there can be substantial variability. Because agencies get higher—or more reliably paid—commissions from some travel suppliers than from others, the industry is rife with conflicts of interest. Agents you hire should look out for your best interests by selecting the best options and seeking ways to save you money, but don't assume that all will do so.
Especially if you're booking with a tour operator, a cruise, vacation package, or other trip that involves bundled services, ask three or four different agencies for proposals. You'll likely see big differences in costs, even for similar itineraries, lodging, and other services. For example, Jennifer Barger, a Checkbook contributing editor and a senior editor with National Geographic's travel desk, recently asked several agents to price out a two-week trip to Egypt for herself and her husband. She gave each the same dates and her specific choices of hotels, cruise company, and ship, plus requested help booking private guides and transportation, and airport assistance. One agent quoted $7,000 per person; another wanted $11,000.
Some types of trips (foreign travel, tours, large groups) are more conducive to using travel agents than others (you can on your own quickly book a weekend in New York to see a show, hit some delis, and see Lady Liberty). Many agents leave the heavy lifting of booking airfare to their clients, focusing instead on dispensing advice, planning activities, providing local guides—and booking hotel rooms and other services that still pay commissions to agencies.
If you own a business and often book your own travel, consider opening a corporate/business account with an agency. Because airlines do pay commissions for corporate travel, the fee structure with travel agencies is much different than for individual consumers. Many agencies charge no fees to business clients.
Tips on Working with a Travel Agent
Perform at least some research on your own. Knowing the basics—including information about available deals—will help you determine if you're working with an incompetent or lazy agent.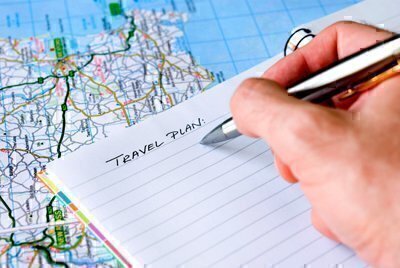 Shop on your own if your flight requirements are complex. You may also turn up package deals unknown to agents.
If you know exactly what flight, hotel, cruise, or other services you want, and if the service provider pays commissions, consider doing your agent a favor by letting them book the trip. (Obviously, under such an agreement you shouldn't have to pay the agent any booking fees.) Giving easy commissions to an agent should build goodwill that might result in fee discounts later, when you actually need their expertise. In some situations, of course, booking through an agent may not be a good idea—for example, if you can qualify directly for a hotel rate that isn't available if booked through an agent.
Even if you regularly rely on one agent, consider using a different one for trips that require special knowledge. For example, if you're going to Thailand and your regular agency has little expertise in Southeast Asia, contact an agency that knows the territory. Know, too, that you don't have to use an agency that's even located in your city. Since they can conduct business over the phone and via email and internet, specialty agencies can be located anywhere. You might consider using an agent based in the place you are traveling to, as well; you'll often get a better deal and better insider knowledge.
Let your agent know that you sometimes check other options, so they don't become complacent.
Beware of suppliers neither you nor your agent has heard of. They may have significant strings attached.
Pay by credit card. If you have a problem you can dispute the charge.