Which Supermarkets Are Best for Price and Quality?
Last updated in November 2015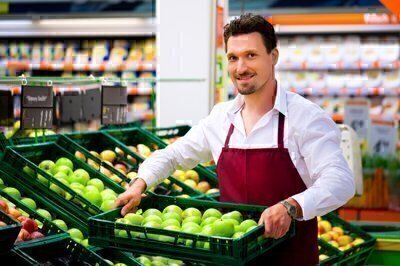 Our price comparisons and ratings of stores for quality show the results of our price shopping and our most recent surveys of consumers on supermarket quality and service. Here are the key findings—
The area's price prizewinners were Walmart and Target.
Walmart's prices averaged about 14 percent lower than the average we found at the Cub Foods stores we checked. Target's and SuperTarget's prices were 11 and nine percent, respectively, lower than Cub's. For a family that spends $200 per week at the supermarket, a nine to 14 percent price difference could total $940 to $1,460 a year.
Cub, Target, and Walmart received low ratings for quality.
On the quality side, Walmart was rated "superior" for "overall quality" by only 32 percent of its surveyed customers, Cub by only 44 percent, and Target by 45 percent.
Rainbow Foods, which is down to four Twin Cities area stores, had prices that were four percent higher than Cub's.
Like Cub, Rainbow also received low marks for quality from its surveyed customers: Only 36 percent rated it "superior" overall.
Hy-Vee, which is opening several Twin Cities area stores, offers prices that are slightly lower than Cub's.
At the time of this writing, the Iowa-based chain had opened two stores in the Twin Cities area, with two more stores planned within a year. Our shoppers found that prices at its newly-opened stores were about four percent lower than Cub's.
Lunds & Byerlys, Kowalski's, and a few small markets received very high ratings from their customers for "quality of fresh produce," "quality of meats," and "overall quality."
Lunds & Byerly's and Kowalski's Markets were rated "superior" on all three of these key survey questions by more than 80 percent of their surveyed customers.
Unfortunately, for supermarket shoppers in this area, high quality comes with a high price tag.
Lunds & Byerlys' prices were about 20 percent higher than Cub's; Kowalski's prices were about 24 percent higher than Cub's.
Whole Foods Market had the highest prices.
Whole Foods' prices were 49 percent higher than Cub's—for the limited number of comparable items available at each chain. On the other hand, Whole Foods receives very high scores for quality of fresh produce and meat, which account for many of the items we could compare between Whole Foods and the other chains.
In our last price survey, when we examined prices for organic food, Whole Foods' prices for organic items were lower than Cub's. See our article Buying Organic Food for more advice and information.
You can save by substituting store brands and generic products for national brands.
When we substituted cheaper generic and store brands for about one-sixth of the items in our price-shopping market basket, the total cost of the full market basket dropped by about four percent.