What Should You Buy Before Going Buh-Bye?

For travelers concerned about possible impacts from coronavirus, here's a brief rundown on travel insurance:
Most travel insurance policies specifically list epidemics and pandemics as general exclusions, which means if you buy one of these policies you aren't covered if you cancel or interrupt your trip due to an outbreak.
The only type of coverage you can buy that does allow you to cancel a trip and get reimbursed are "cancel for any reason" plans. These policies are expensive, often priced at 20 percent or more of the total trip cost, and usually cover only a portion of your costs.
Before buying cancel-for-any-reason insurance, carefully evaluate how much money you're otherwise risking. For example, if your flight is canceled, the airline will issue a refund.
Read our full article below for more travel insurance advice.

When buying a plane ticket online, American Airlines pushes you to add trip insurance ("Recommended"). Delta offers to "protect your trip" ("Peace of mind is only a click away!") And United urges you ("Don't miss out!") to "cover your trip" from—among other listed potential perils—the threat of "substantial cancelation fees and delay expenses." (In other words, these and other airlines have the nerve to surreally urge their customers to buy insurance to protect themselves from the airlines' own ridiculous fees.)
Similarly, booking websites like Orbitz push you to purchase insurance by supplying lots of reasons why you might need it and forcing you to click a box alongside dire consequences if you want to pass ("No, I'm willing to risk my $858 trip").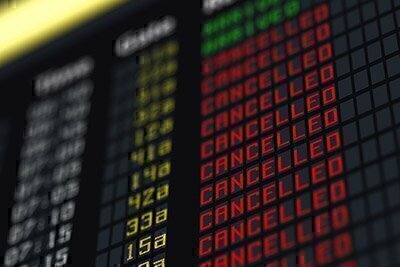 And if you're going abroad, several companies push policies to cover your expenses if you need medical care or have to be evacuated to a hospital back home.
Because they get a big cut of each insurance purchase, airlines, travel agents, and booking websites give the hard sell on these policies. And their customers are buying: In 2016, travelers spent $2.8 billion on these plans.
Are travelers getting something of value or just getting taken for a ride?
Travelers can buy insurance to protect against the risk of incurring two types of expenses: trip interruption or cancelation coverage, and insurance for healthcare expenses or medical evacuation for international travel. Here's our advice on each type of coverage.
A boiled-down version for our impatient readers: We think the trip protection policies pushed by airlines, travel-booking sites, cruise lines, and their lot are (often incredibly) bad buys for most travelers. On the other hand, it makes sense for some international travelers to shop around for medical insurance policies, especially if they are Medicare beneficiaries (no coverage for foreign healthcare costs) or visiting regions that lack comprehensive medical facilities and their health insurance plans don't cover the high price of medical evacuation.
Trip Interruption and Cancelation Policies
Absurd airline cancelation and change fees. Big deposits to reserve spots for cruises and vacation rentals. And a trend toward paying in advance to get the lowest hotel rates. No wonder many travelers are nervous about risking their money should something unexpected happen, like an illness or weather delays.
Airlines and travel companies, already raking in billions from absurdly expensive cancelation fees and nonrefundable charges, have manufactured a way to "protect" their customers from their own cruel policies by offering travel insurance. Policies usually cost $15–$30 per person for inexpensive flights and 3–15 percent of the airfare for pricey ones. For vacation packages, expect to lay out an extra 5–15 percent for insurance.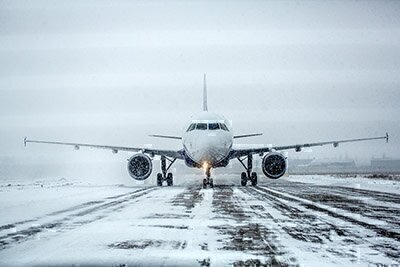 Most of the policies sold by airlines and booking sites claim to cover:
Reimbursement of otherwise nonrefundable prepaid costs if you have to cancel your trip due to illness, death, or employment termination.
Reimbursement if you have to cancel to stay home to care for a sick family member.
Reimbursement of fees paid to a travel company that goes out of business.
Increased costs if you miss a flight or connection for reasons beyond your control (weather, car accident, etc.).
Increased costs if you have to interrupt your trip and go home early due to a medical reason, or a medical crisis or death in your family.
Lost or damaged baggage.
They might seem like good, sensible buys, but these plans actually provide pretty thin coverage, and most travelers don't risk much skipping it.
Click a few links to wade in to the fine print for these policies and you'll find long lists of limitations and exclusions—so many that most travelers will find the actual coverage pretty useless. For example, American Airlines' website offers insurance to protect its flyers from many types of perils, but—like other carriers and booking websites—inadequately discloses dozens of gotchas. For American, we had to download a 19-page PDF to learn:
The policy's "general exclusions" sections include epidemics and pandemics, including coronavirus, plus many other occurrences that could cause delays or cancelation of your trip: "natural disasters like hurricanes, earthquakes, fires and floods"; "air, water, or other pollution"; nuclear disasters; "war, acts of war, or civil unrest"; and "terroristic events."
The policy won't pay up if you cancel your trip due to—among many circumstances—an illness caused by a preexisting medical condition, pregnancy or childbirth; a "mental or nervous health disorder"; the "use or abuse of alcohol or drugs" (could just one margarita disqualify you?); or—and this seems a catchall excuse to deny any claim—"any problem or event that could have reasonably been foreseen or expected when you purchased your plan."
Run into trouble and you'll have to pay to get yourself out of it—and then submit claims for reimbursement (cross those fingers!). You'll need notes from doctors and other painful-to-obtain paperwork to prove you or a companion were too sick to travel, or that a death occurred back home, or maybe that your injury occurred while running but not during a race, and so on.
You gotta submit any claims right away, as quickly as within 24 hours if your luggage is damaged, for example.
There are payout limits—for example, maximum "$500 in total for all jewelry, watches, gems, furs, cameras, and camera equipment, camcorders, sporting equipment, computers, radios and other electronic items," and you'll have to provide original receipts (LOL, yeah, right!) for each item if you want full reimbursement.
If you or a traveling companion get sick and you have to extend your stay, the insurance reimburses a maximum of $100 a day for up to five days for accommodations.
That's a slew of exclusions and limitations for insurance that is often sold by travel websites as "total protection."
In 2018, the office of Senator Edward Markey (D-Mass.) released a study on travel insurance declaring, "The only thing skimpier than airplane legroom are these travel insurance plans." After studying plans offered by 16 airlines and travel-booking websites, his report concluded that while "being aggressively pushed onto customers…offered travel insurance fails to provide promised coverage, and…the airline industry is exploiting travel insurance as an easy revenue generator."
We often advise readers to buy insurance only to protect against risks that could be financially catastrophic. So don't buy travel insurance that costs $20–$60 extra to cover the risk of having to pay an airline's $200 change fee. (And remember Southwest doesn't even charge change fees.)
Even if you are prepaying big bucks for extended and expensive hotel stays or vacations, you don't necessarily risk all your money should something come up. Hotels, cruise lines, and tour operators are in the business of accommodating customers—ask them for help and you're likely to get it. For example, several times a year someone here at Checkbook (Kevin Brasler) will book prepaid nonrefundable hotel stays for the wrong dates, but the hotels usually change his reservations for free if asked.
Another sign that trip cancelation insurance isn't worth much: Some credit cards offer customers similar coverage as a free perk—the Chase Sapphire Preferred Visa card seems to lead the pack.
If you do buy trip insurance, don't settle for the coverage offered by the airline, booking site, or your travel agent. Shop around and buy it on your own (you'll have to purchase it within a few weeks of booking). Websites such as InsureMyTrip.com, QuoteWright.com, and SquareMouth.com let you compare lots of plans that offer this (and we still say it's lousy!) coverage.
International Travel Medical Insurance
While your health insurance plan covers your medical expenses when you travel within the U.S., it might not protect you when you're checking out overseas bucket-list locales—and Medicare for sure doesn't. You can buy international travel medical insurance to cover your healthcare expenses if you get sick or have an accident while abroad, and to pay the potentially exorbitant price of evacuation to a place with better medical resources.
Should you buy it before you board? Our verdict is "Hmmm, well, maybe some of you should get it." Here is our advice:
Check if you're already covered.
Medicare doesn't cover foreign medical expenses, but many Medicare Advantage plans do offer at least some coverage. Those with private healthcare insurance, including Medicare Advantage customers, should check their coverage before departing the U.S. Ask:
Does the insurance plan include any coverage for unplanned doctor visits, emergency care, or hospitalization while I'm abroad?
If so, are the coverage limits the same, or is there a separate schedule for overseas care? Does the plan treat overseas expenses as out-of-network (and therefore offer lower reimbursement rates)?
What about preexisting conditions? Are there special exclusions for them when I'm traveling abroad?
Does my policy exclude coverage for activities I might do? For example, if you're planning on going scuba diving, bungee jumping, or camel riding, check if your plan will cover your injuries.
If I need care, do I need to seek preauthorization? If so, be sure to take along the plan's contact information.
Can foreign healthcare providers bill the insurance company directly? In most cases, the answer is no—you typically have to pay for your care out of pocket and then submit receipts to your insurer for reimbursement.
Do I have coverage for medical evacuation? If so, is there a payout limit? Will the policy evacuate me to a U.S. hospital if I want that? If you're going to a region with poor healthcare facilities, it's especially critical to ask about any evacuation plans and coverage. It may cost $100,000+ for emergency evacuation back to the U.S. from some parts of the world.
If you don't already have coverage, should you buy it?
We think these policies are reasonable buys for two types of international travelers: (1) Medicare beneficiaries, and (2) people visiting regions that lack state-of-the-art medical facilities whose healthcare insurance doesn't offer strong coverage for evacuation services in the event of a serious illness or accident.
Even if your health insurance plan does include coverage for international medical expenses, if you're traveling to a region that lacks high-quality medical care you may still want to purchase a separate policy to cover gaps or deficiencies. The cost of a private air ambulance and medical staff to get you where you can receive appropriate medical treatment in an emergency isn't covered very well, if at all, by many health insurance plans. Often plans cover only transportation costs to the "nearest major hospital," which may be wholly inadequate for the treatment you need. Standalone international travel medical policies cover the potentially astronomical costs of getting you all the way back home—that's called "medical repatriation"—or to the nearest place that can provide care the insurer deems medically necessary.
While it's true that very few travelers actually need medical evacuation, balance those low odds against the extremely high costs should you get sick or hurt.
Friend-of-Checkbook Linnea Carlson recently traveled to Uganda, where she is working to finalize the adoption of her daughter. During one of her trips, Linnea sustained serious back injuries during a car accident. She needed emergency surgery, and the hospitals there weren't equipped to perform it well. Although her health insurance covers medical evacuation, she needed evacuation via private air ambulance to a top surgeon in the U.S., and her insurance plan wouldn't cover that. So Linnea's family had to find a way to pay for an evacuation that cost so much that Linnea didn't want us to disclose it here; let's just say well into six figures, or, in Linnea's words, "More than you could ever imagine." A group of anonymous donors at Linnea's church swooped in to pay for her ride home—and probably saved her from paralysis. She has since signed on with a medical evacuation company to cover her during subsequent trips.
Shop around for the best plan.
If you're working with a travel agent or tour operator, that company likely will recommend buying travel medical and evacuation insurance. But they are also likely to steer you to a preferred provider that pays them a commission. Shop around to make sure you can't get a better policy or price elsewhere.
Start by evaluating what your current health insurance coverage includes (see above). Then decide whether you want primary or secondary insurance.
Look at coverage maximums, which usually range from $10,000 to $100,000. Make sure the max you get will cover what your health insurance plan won't for a worst-case cost situation (usually medical evacuation to the U.S.).
Keep in mind that you can purchase one-time insurance or buy a policy that covers you for a year. If you know you'll make several trips, buy the latter.
As with trip cancelation and interruption coverage, the websites InsureMyTrip.com, QuoteWright.com, and SquareMouth.com sell medical evacuation coverage. When comparing plans, be very careful about your search parameters to make sure you're comparing apples to apples. Each site has its own search/filtering quirks, which can make comparing policies a pain. It's difficult to find precisely the same policy from site to site. Many, for example, throw in some level of evacuation insurance or cancellation insurance even if you want only travel health insurance. The best approach is to decide the minimum coverage you want and compare on that basis; any additional coverage is a bonus.
You'll find big price differences shopping this way. For example, at one site we got quotes for a couple, ages 61 and 59, for a two-week trip to the United Kingdom with a $100,000 coverage limit, no deductible, and a 60-day look-back for preexisting conditions. Prices ranged from $67 to $115. Traveler age has a big effect on prices. For the same coverage and trip, costs ranged from $144 to $244 if the couple were aged 75 and 73, and $38 to $89 for a couple aged 25 and 23.
Consider comprehensive policies if they won't add much to your costs.
Some insurance policies include travel medical, evacuation, trip interruption, trip cancelation, and baggage loss all in one plan. We don't think insurance for cancelation is worth much, but if you find an international medical plan that includes it for not much extra money, go ahead and spring for it. Just know all those ridiculous exclusions and limits in standalone policies will apply to comprehensive insurance.
Also keep in mind that insurance websites offer a lot of plans and many are highly customizable. You could, for example, get cancelation coverage with a preexisting conditions waiver for some conditions, or pay extra to cover participation in "adventure sports" like rock climbing, and you can modify coverage limits. You can even buy cancel-for-any-reason plans, although they are quite expensive while usually covering only 75 percent of your trip costs.