Finding Low Prices for Appliance Repairs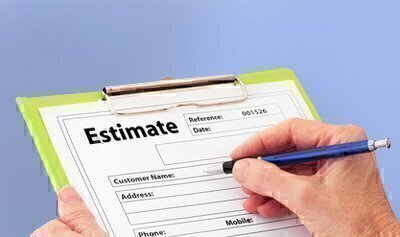 Once you've identified repair services that offer high-quality workmanship, consider price. Our Ratings Tables show our price comparison scores for each company. To calculate these scores, our undercover shoppers contacted each company for prices on four different repair jobs. The scores show how each company's prices compared to the average price for all surveyed companies. The scores are adjusted so that the average price comparison score is $100. Prices charged by a company with a score of $90, for example, were 10 percent lower than the average.
As the table below indicates, shop-to-shop price differences can be substantial. For example, we found that prices to replace the control board for a Maytag clothes dryer ranged from $335 to $614 at different shops in the area, and prices to replace the inner glass on the door for a Whirlpool oven ranged from $156 to $361. These large differences are reflected in companies' price comparison scores, which range from $76 to $138.
In addition to price comparison scores, our Ratings Tables report each company's "minimum charge for a service call" and indicates in parentheses what the charge covers.
In this industry—as in so many we have studied—we found no evidence of any relationship between price and service quality. In fact, companies with below-average prices tended to score higher on our customer survey than companies with above-average prices.
If you've been unlucky and have had bad experiences with unreliable appliances, don't buy an extended warranty when you purchase a new appliance. As discussed in our article on extended warranties, each year consumers waste billions of dollars on extended warranties, which are also called "protection plans" or "extended service plans." Retailers increasingly count on the sales of extended warranties for most—or even all—of their profits, and we believe these warranties are incredibly bad deals for most consumers.

Our Undercover Shoppers Were Quoted
Big Price Differences by Repair Services1

Job
Low price
Average price
High price
Replace the boot seal in the door of a Kenmore
#417.44052400 front-loading clothes washer
$329
$396
$500
Replace the door latch mechanism for a
Frigidaire #FGHD2472PF1A dishwasher
$173
$261
$380
Replace the control board for a
Maytag #MED9600SQ0 clothes dryer
$335
$446
$614
Replace the inner glass on the door
for a Whirlpool #MFE324LWQ0 oven
$156
$251
$361
1 For each job, companies were given additional detailed specifications and information.