Who to Hire for Wet Basement Help
Last updated in November 2016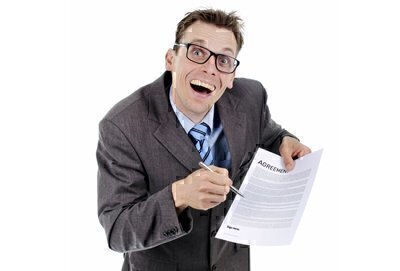 Once you decide on the best way to solve your wet basement problem, how do you get the work done?
Grading, Gutters, and Downspouts
You can probably make gutter, downspout, and grading improvements on your own.
For downspout work, you can buy downspout pipes and joints, flexible plastic drainage pipe, window wells, transparent window well covers, and other materials from home improvement stores. If you want expert help with downspouts or gutter work, check our ratings of gutter cleaners and gutter installers.
For grading work, you can do it yourself, hire landscaping companies, or consult companies that specialize in drainage work. Before hiring a contractor, have several companies send out estimators to look at your problem and provide proposals and price quotes.
Sump Pump
If you want to install a sump pump or two without perimeter drainage piping or other features, use a plumbing contractor. Many plumbing outfits offer free estimates on sump pump installations, with prices usually ranging from $1,000 to $2,000. Many basement waterproofing contractors also install sump pumps—but be warned that some might try to sell you more work than you need.
Interior and Exterior Drainage Systems
If your problem is intractable enough to warrant an interior or exterior drainage system, you probably need to hire a basement waterproofing contractor or drainage specialist. The ratings and comments from our surveys of consumers shown on our Ratings Tables will help you get started.
Be warned: If you do need to hire a waterproofing contractor, get proposals from more than one. We find that different companies may propose drastically different—and in some cases costly and unnecessary—solutions. Don't let them pressure you into a decision.
When you review ratings of basement waterproofing contractors, keep in mind a critical distinction: Ratings and reviews tell you how satisfied (or dissatisfied) customers have been with the work. The problem is that some companies do an unnecessary job well, and may not have recommended the least expensive or best solution. If homeowners go for pricey cures and they work, a company will score high in terms of customer satisfaction but may be a bad place to go for advice.
Many basement waterproofing contractors primarily install—and almost invariably propose—interior drainage systems with sump pumps, rather than regrading or excavation work. Why? Aside from the somewhat obvious reason that installation of interior drainage systems and sump pumps generates a lot more revenue than applying a few inches of topsoil, regrading and excavation work takes more expertise to do right. And even done right, it isn't foolproof. Regrading and excavation work doesn't always solve leakage problems right away; additional work may be needed to perfect it. On the other hand, jackhammering floors along the base of interior walls, installing drains, and directing water flow to a sump pump takes little expertise. It's also easy to guarantee, and guarantees sell. Drainage specialists, on the other hand, sometimes have to try one approach, wait to see if it works, and if not, try something else. It's why the few basement waterproofing contractors that actually perform exterior work usually won't guarantee it.
When choosing any contractor, check its schedule of payments. A payment schedule that allows you to pay most or all of the cost of a job after completion gives you leverage to make sure it's completed promptly and neatly. The best arrangement is to hold final payment until after the first heavy rain, when you can find out how well the job holds up.
If you must install an interior system, compare the guarantees offered by companies that bid on the work. Of course, a guarantee should protect you if the system doesn't work—but you still have to enforce it. In this field, don't be too impressed with long guarantees. If a company goes under, its guarantee won't do you much good—and waterproofing companies go under all the time.
Also, beware of technicalities in guarantees. Some impose an annual fee to keep the guarantee in force—an easy-to-overlook requirement. In addition, warranty coverage of sump pumps varies. Some warranties cover the pump for as long as they cover the underground system—perhaps five years or more; some cover it for a year or less.