How to Get the Best Possible Price on a New Car
Websites like TrueCar promise low, upfront vehicle pricing. But these companies don't deliver—they just sell your info to dealerships and other third parties looking for sales leads. Here's how to really get the best price on a new car.
Although Tesla relies on a direct-to-consumers retail strategy, shopping for nearly every other make of vehicle means navigating auto dealerships' sales traps.
While websites like TrueCar promise new ways to buy online and bypass the hassles of in-person negotiations, what they really do is sell your contact info to car dealers.
TrueCar partners with companies (including Allstate, American Express, GEICO) and even consumer groups (AARP, Consumer Reports) to funnel them millions of sales leads each year. When our undercover shoppers recently requested pricing from TrueCar, they were immediately inundated with calls, texts, and emails from hungry car salespeople. After six months, they were still receiving nearly daily emails and texts.
TrueCar advertises it will help you "Find a Great Price on the Vehicle You Want" but it doesn't deliver the lowest prices. TrueCar's dealership clients aren't paying it for the right to serve consumers the best deals.
There's a better way to buy: Force new-car dealers to bid competitively for your business. By taking control of the transaction, you'll avoid hassles and get the best possible price.
Since 1991, Checkbook's CarBargains service has helped more than 100,000 consumers score the lowest possible prices on new cars by initiating competitive bidding among local dealerships. For the last three years, the prices obtained by CarBargains for its customers always beat the lowest prices offered by dealers listed with TrueCar. On average, prices obtained by CarBargains beat TrueCar's by an average of nearly $1,600 per car.
Collecting competing bids from dealerships is not complicated; you have to be careful and persistent, but you don't have to know the car business to do it. In this article we tell you how.
If you want help, we charge $250 for the CarBargains service ($225 for Checkbook subscribers); if you want to lease, we charge $375 ($340 for Checkbook subscribers). Click here for more info on the CarBargains program, or call 800-475-7283.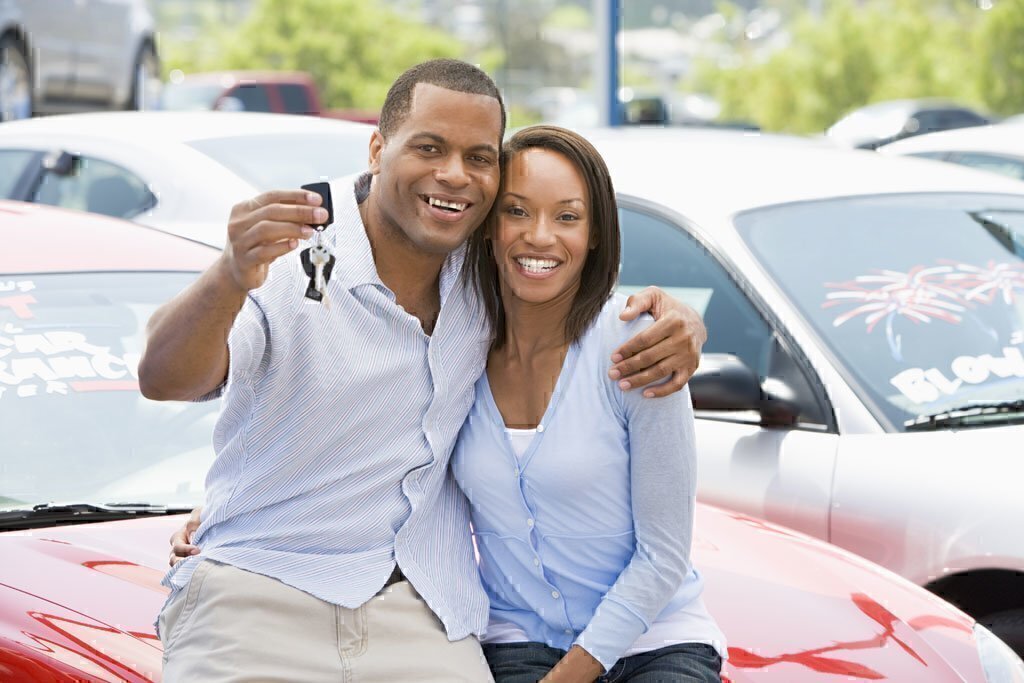 How to Force Dealers to Compete for Your Business
1. Decide what you want to buy.
Don't contact dealers for prices until you know which car you want. Do some research. Consumer Reports offers excellent advice and ratings, as does The Car Book, published by The Center for Auto Safety.
Take test drives. Then decide on a make, model, and style of car (for example, a Toyota Camry SE). At this point you don't have to decide on all the options you want, but it will help to have some idea of how you want to equip your new ride.
2. Contact fleet managers or sales managers.
Call dealers located near you and ask to speak with the "fleet manager" or for their email address, if they have one. If you can't reach a fleet manager, insist on speaking with a "sales manager." Your goal is to reach someone with the authority to offer the dealership's best possible price without checking with a boss (or pretending to!).
3. Get several bids for the car.
We recommend getting bids from at least five dealers.
Explain to the fleet or sales managers that in the next few weeks you will buy a car, that you are contacting multiple dealers and asking them to bid on the car, and that you will buy from the dealer that offers the lowest total price for it, including all required fees. Tell each that it has only one opportunity to bid for your business.
Ask each dealer to provide its price as an amount above or below "factory invoice price." Several websites, including Kelley Blue Book, provide invoice pricing for new cars.
By asking for pricing relative to invoice you can easily compare the bids you collect: If one dealer bids $500 above invoice price and a second bids $500 below invoice price, you'll know the second bid is $1,000 lower than the first. And with this approach, since all dealers are pricing options at invoice cost, you don't have to decide on all the bells and whistles (Sunroof! Heated seats!) until later.
4. Get costs for any freight and advertising fees.
Find out if each dealer's quote includes freight and advertising association fees. Freight charges always appear on invoices. Not all carmakers and dealers charge ad fees, and if there is an ad fee it might or might not get disclosed on the invoice; ask each dealer about it.
5. Ask about other required fees.
Find out about document fees, required add-ons, and any other charges. Most dealers—and websites that promise low prices—neglect to mention extras until the end of the transaction. Some dealers add pinstriping and wheel locks to every car they sell, and almost all dealers impose mandatory document fees. These overpriced extras add up fast.
6. Ask about dealer-installed options.
On most cars, popular options are installed at the factory. Since you'll be asking dealerships for prices reflected as markups or markdowns from invoice price, any factory-installed options will in effect be priced at invoice cost.
But for some makes—particularly Honda, Acura, and Volvo—some popular options are installed after cars arrive at dealerships. For example, some manufacturers expect dealers to add rear spoilers or fog lights. If you are interested in any dealer-installed options, ask each dealer you contact to price them.
7. Ask about rebates.
Check whether a manufacturer-to-customer rebate is available for your car. If there is one, make sure the rebate is not reflected in the dealer's bid. You can get current rebate information from many websites, including Kelley Blue Book.
8. Check charges to locate the car you want.
If the dealer who offers the best price doesn't have a car with the options and color you want in stock, it should be willing to locate it for you. While there usually is no charge to acquire cars from another nearby dealer, it doesn't hurt to ask. If you want to factory-order your car, find out if there is a fee to do that.
9. If you want to lease, nail down several additional details.
Many additional variables determine pricing for leases. Although getting bids for leases is far more complicated than collecting pricing for purchases, it can be done—our CarBargains staff arranges leases every day. If you're interested in leasing, review our advice on that, too.
10. Get confirmation.
Once you have your bids, ask the lowest bidder to send you an email confirming all the details.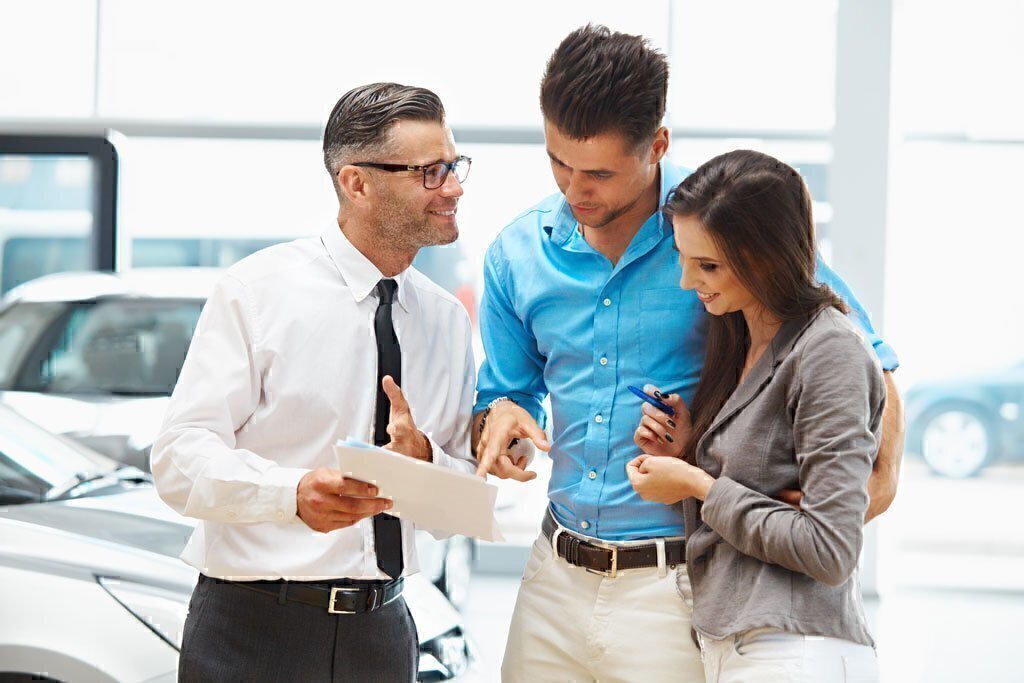 Questions and Answers
You can go through this bidding process with each dealership. Don't be intimidated. If you don't understand something, or if their answers sound fuzzy, ask again. You will almost certainly save hundreds—and maybe thousands—of dollars—by doing this.
Here are additional details on how to collect competitive bids:
What is a good price?
You won't know until you collect bids. The best available prices fluctuate depending on current supply and demand for specific cars. Some consumer advice articles and books offer guidelines such as "Shoot for $150 to $300 over invoice for popular vehicles." Ignore it. The only way to find out what you should pay is to get dealers to bid. Our CarBargains service gets many bids hundreds or thousands of dollars below invoice, but for hard-to-find vehicles we're sometimes lucky to get bids of $1,000 or more above invoice.
Is there a right time of the year or month to buy?
Nope. Predicting the car market is no easier than predicting the stock market. Prices respond to supply and demand: When there is excess supply, dealers drop prices and manufacturers create incentive programs to move vehicles.
Will dealers really give me this pricing?
Many dealers will respect your businesslike approach and respond in kind. Others may not be so helpful. You may get responses like "I'll beat any price you get. Call other dealers and then call me back," or "Tell me what you think is a fair price. What do you want to pay?"
Make sure these dealers understand that if they don't bid, they have no chance of getting your business. Be businesslike and persistent, but if a dealer refuses to provide a serious bid, move on to the next one.
Should I shop outside my area?
For most cars, prices aren't dramatically different across different regions. Just involve at least five nearby dealers in the bidding process.
What does "factory invoice price" really mean? Are there hidden kickbacks?
"Factory invoice price" is theoretically what the car is worth wholesale. Although it's rarely the actual amount the dealer paid the manufacturer for the car, it is useful to you because invoice pricing is the same for all dealers—it provides you a reference point for bids you collect.
Factory invoice price is less than "manufacturer's suggested retail price" (MSRP), the pricing shown on the car's window sticker.
Almost all cars are sold below MSRP, and some are sold below factory invoice price. Over the years, between 25 and 45 percent of CarBargains customers (depending on market conditions at the time) have received bids below factory invoice price, in some cases several thousand dollars below invoice.
Dealers sell cars below factory invoice price because the factory invoice seldom reflects the true cost to the dealer: Dealers often get "holdbacks," end-of-year carryover allowances, factory-to-dealer incentive payments, and other allowances that reduce the cost below factory invoice price.
How can I get bids without deciding on the exact options I want?
You are better off if you don't limit dealers' bids to specific options or colors. Factory-installed options will have the same invoice price at every dealer. Get each dealership to apply its markup or markdown commitment to any car of your make, model, and style, regardless of options. Decide later which factory-installed options you want and add the invoice cost of these options to the base invoice price to calculate the total invoice price of the car you want with the options you want. The dealer's markup or markdown commitment will be included in the total invoice price.
This approach allows dealers to bid even if they don't have a car with a specific option you've requested but isn't important to you. Don't rule out a low-priced dealer that doesn't have a vehicle with a particular option in stock—it likely can easily trade with another dealership to get one. Also, if you change your preferences for options at the last minute, you want the dealer to commit to a price level relative to other dealers regardless of the specific vehicle—with the specific options—you ultimately choose.
Once you have obtained bids, call the low bidder to find out what options and colors are available on cars they have or can get.
Dealer-installed options require a somewhat different approach. Some manufacturers—particularly Acura, Honda, and Volvo—expect their dealers to install many popular options. If you want any commonly dealer-installed options, you'll have to ask each dealer to price them.
What are "advertising association fees?"
Most dealerships belong to regional associations that handle advertising for their make of car within the region. The cost of this advertising is divided among the members and passed on to car buyers in the form of required fees, usually calculated as a percent of the vehicle's sales price.
If there's an advertising fee for a vehicle make in your region, all its dealers will charge the same fee; there's no way for you to get it waived or reduced.
Advertising fees appear as charges on vehicle invoices but are baked into MSRP/sticker prices. When collecting bids from dealers, ask each whether there is an ad fee and, if so, how it is calculated.
How do rebates and incentives work?
If a car manufacturer offers a factory-to-customer rebate, the customer can get it directly from the manufacturer or have the dealer apply it to the purchase price, further reducing the price of the car.
By contrast, a factory-to-dealer incentive payment, or "dealer rebate," is money the factory gives the dealer for each car sold. The dealer can keep the money as profit—or pass it along to the buyer.
These arrangements are far more uncommon now than a few years ago. But one purpose of the competitive bidding process is to prod dealers to dip into any incentive money they can get by selling you the car.
What if a dealer won't honor its bid?
With our CarBargains service, this almost never happens—about once per 1,000 customers. (In these cases, we refund the CarBargains fee and encourage the customer to use the next lowest bidder.) But dealer reneging could be a problem for individual buyers. The best way to avoid it is to be very businesslike. Deal only with a sales manager or fleet manager. Review the details of the bid. Have the low bidder email confirmation of its pricing. Dealers seldom quote prices that they can't live with—so make it clear at the outset that if they try to mess around, you'll walk.
Should I take into account which dealer offers the best repairs?
New car warranties require buyers to use authorized dealers for covered repairs. (Click here for our ratings of auto repair shops, including local dealerships' repair facilities.) But you don't have to take your car to the dealership that sold you the car for warranty work; the manufacturer will reimburse any of its franchised dealers to do it. So you can buy your car at the dealership that offers the best price, and get repairs from the dealership that offers the best repair service—or has the most convenient location.
How should I deal with financing, trade-in, and other extras?
Don't sacrifice the savings of a good price by overpaying for financing, an extended service contract, bogus coatings, and other add-ons. And make sure you don't get too little for your trade-in, if you have one.
Don't talk financing or trade-ins until you have a firm agreement on the price of the new car, but take them up before you put down a deposit. Mentioning a trade-in or financing while you are still working out your purchase could confuse matters. A dealer could give you a good price on one part of the deal and make it up elsewhere. There will be too many balls in the air, and car dealers are better jugglers than you. If they ask if you have a trade-in, hedge. If they ask if you need financing, say you have arranged for it separately.
There is nothing wrong with using your new car dealer for financing or a trade-in, but they commonly make more money on extras than on sales of new cars. Before you go to a dealership to complete your new car purchase, find out the true price of all the extras you want.
Check out financing options in advance. Although interest rates for most buyers are currently incredibly low, serious money is still at stake. Total payments for a 48-month $30,000 loan, for example, are $1,273 higher with a four-percent interest rate than a two-percent rate.
Check the annual percentage rate (APR) currently offered by banks and local credit unions. Several institutions offer auto loans nationally. Sites like Bankrate.com can help you identify lenders with low rates.
To make sure you get an acceptable financing option, have your loan approved elsewhere before closing your new car deal. You can opt for the dealership's financing plan if it offers a better APR.
Car manufacturers often offer special financing plans, sometimes as alternatives to cash rebates. If the manufacturer offers one or the other, which is common, you'll have to figure out if taking the rebate is a better deal than getting a low- or no-interest loan. Use online loan payment calculators to compare the total savings you'd get from the special interest rate vs. the APR for a car loan you could get on your own; then compare that to the rebate amount.
Avoid the debt traps set by dealers that push loans that last for more than four years.
Vehicle service contracts. As we discuss here, these plans are terrible deals for most consumers. They yield big profits to dealers and other companies that sell them, but the average payout for claims—if they honor them at all—is small.
Many new cars are very reliable and require little service. Also, new cars often carry lengthy manufacturer warranties covering many common service problems and leaving little for extended service contracts to cover.
If you are considering buying an extended service contract, shop other sources before discussing it with your dealer. Determine exactly what the contract covers. Almost all exclude maintenance and wear items, ranging from brake parts to air filters; many contracts exclude—or fail to include—electrical devices like power windows and entertainment systems and even A/Cs. Some cover parts but not all the labor necessary for diagnosis and repair. And most contracts require a "deductible" for each repair before the service contract company pays anything.
Find out where you can get repairs done: At only the selling dealer? At any authorized dealer for your make of car? At any new car dealer? Or at any new car dealer or independent repair shop? Consumers tend to be more satisfied with repairs performed by independent shops.
Still want an extended warranty or service contract? You don't have to buy it from the dealer where you buy your car. You can buy a Toyota, for example, from one Toyota dealer, buy a Toyota-backed service contract from a different Toyota dealer, and have still another Toyota dealer fix your car. We have found cases where one dealer was selling contracts for under $1,000, while another was selling the same contract for more than $3,000.
Also, you don't have to buy your service contract at the same time you buy your car. Many contracts are available from dealers for a year or more after purchase. So take your time making a decision.
Other add-ons. If a dealer has already applied rustproofing, paint sealant, or fabric protection, you will have to pay for these treatments, and they will almost certainly be overpriced. It's better to buy from a dealer that charges for these treatments to cars only after a customer requests them.
Your trade-in. You can easily lose what you gain from paying an ultra-low price for your new car by giving up your old car for too little.
You can sell your car via trade-in to a new car dealer or to a used-car lot. If you do, you'll get wholesale pricing.
If you sell your car to another private party, you'll get more for it (typically $1,000 to $2,500 more for a late-model vehicle).
Before attempting to sell your car, make any necessary minor inexpensive repairs and clean it up. A spiffed-up car not only looks and smells more appealing; it also suggests that you have taken care of it.
To sell your car via trade-in or wholesale, spend a few hours visiting several independent used car dealers and dealership used car departments. Explain you are shopping the car around to get the best offer.
Don't exclusively rely on used car valuation books—blue books, black books, or any other color—to determine a car's value. We use these and other sources to develop a rough estimate as a service to our CarBargains customers, and find that—after asking the right questions and using the various sources with great care—the estimates derived from different sources for the same car often vary by more than 20 percent. If you go by a book, you may undervalue the car and give it away for far less than it's worth—or overvalue it and become frustrated when dealers won't give you what you want.
If you want to trade in your old car, after collecting pricing from other buyers and getting bids for your new car from dealers, ask the dealer you plan to buy from what it will give you for the used car. Don't reveal your other offers; the dealer may offer you more than anyone else. If the dealer offers less than others, ask the dealer to match them.
If you plan to sell on your own to another driver, check what similar cars are selling for and then advertise your car at a price roughly in line with those.