Carpet Shopping Do's and Don'ts
You may save money—and reduce the risk of service foul-ups—by following a few guidelines when dealing with companies.
Before you shop, make a diagram of the spaces to be carpeted.
You can't get a realistic cost estimate without knowing how much carpet you need. To calculate that amount, a salesperson needs a carefully prepared diagram of the area to be carpeted, showing doorways and closets and other protrusions. It should also indicate the height and depth of steps.
Get a reliable estimate of the amount of carpet needed.
Some stores take advantage of customers by charging them for more carpet than they need. To avoid this, show your diagram to salespeople at several stores and have them estimate how much your job requires. While some waste is inevitable, a good store will keep it to a minimum.
Ask stores to bid.
Once you have decided on a specific style of carpet, note the style name or number on the carpet sample tag. Then contact five or six of the favorably rated stores using our Ratings Tables, and ask for their installed price for that style and your choice of padding. Let salespeople know you are calling several stores, and give them only one chance to bid. Although stores will seldom stock the style you want, many will be able to get it from the factory. If you can't find stores that sell your style, ask the manufacturer for names of local stores that sell its carpets.
Get bottom-line prices for the entire job.
Price quotes should include—
Type and grade of padding
Whether delivery is included
Whether installation is included
Who is responsible for moving furniture
Whether take-up and removal of old carpet are included
Whether installation of new quarter-round molding at the base of the woodwork is included, if you want it (usually an add-on)
Whether metal or wood strips are to be provided where carpet ends at doorways
Whether doors that don't clear the carpet will be cut down (which many stores won't do)
Beware of "free" offers.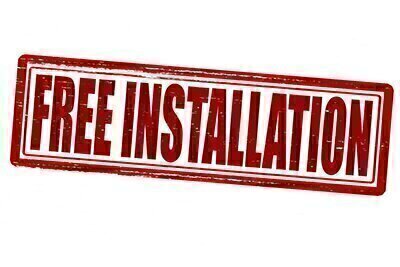 The cost of "free" installation is often built into the price of the carpet. You are likely to get a lower price for the carpet itself somewhere else where installation is not free.
Beware of advertisements quoting prices by the room.
The rooms envisioned by those ads are likely to be a lot smaller than yours. And there is a good chance that what you consider one room—an L-shaped room, for example—will be considered two rooms by some stores.
Have the area measured, and check the installation plan.
Although your diagram will provide an estimate of square footage accurate enough for most of your shopping, you need an exact measurement and installation plan before you finally contract to buy. Examine the store's installation plan to make sure the locations of seams are as inconspicuous as possible, that closet interiors will be carpeted (if that's what you want), and that the carpeting will cover all the areas you want to cover. Make sure the plan utilizes carpeting as efficiently as possible.
Make sure the correct carpet is delivered.
Because some stores have taken advantage of consumers by delivering carpet of a different style and quality than what the customer ordered, be ready to make sure you get what you paid for. You can purchase a labeled sample of the carpet you've ordered, which most stores sell for less than $20, and compare it to the item they deliver.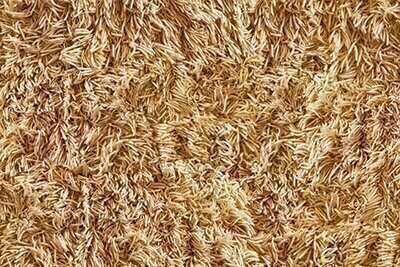 Unfortunately, even experts can't be certain that two pieces of carpet are the same. A store may try to pass off a carpet that looks about the same but won't wear as well as what you ordered.
If the store orders directly from the manufacturer, make sure your purchase contract requires the store to provide a copy of its factory invoice for the carpet, showing your name and the style, color, and amount of carpet the factory shipped. If the store provides such an invoice, you can be reasonably confident that it will bring the proper carpet to your home.
If you purchase a remnant or a style of carpet the store has in stock, make sure you get what you paid for by writing your name in marker or crayon on the back of the remnant or roll.
Make sure you get the proper pad.
As with carpet, once you get a sample of the pad you've ordered, it's relatively easy to compare that sample to the pad that's actually delivered.
Agree on a delivery date.
Stores are often more optimistic about delivery dates before you sign a purchase contract than after. If prompt delivery is important, reach an agreement upfront.
Agree on a payment schedule.
You'll have more leverage to push for speedy delivery—and insist on corrections of product and workmanship defects—if your store is waiting for payment. Most stores will accept a deposit—typically one-third to one-half—with the order and expect the balance when installation is completed. Arrange for as small a deposit as possible.
Check the warranty on the carpet.
Fiber companies provide most carpet warranties, which cover two areas. The first is manufacturing defects, such as holes or color bleeds, which are usually limited to "first-quality" carpets, not "seconds." (First-quality carpets are sold free of known defects; second-quality carpets, commonly called "seconds," are sold with identifiable manufacturing problems, like missing fibers, and usually at a discount.) The second area is carpet wear, with manufacturers' warranties typically guaranteeing not more than 10 percent (20 percent in some cases) loss of surface pile fibers within a period of 10 years. Warranties seldom cover tears, burns, pulls, cuts, spills, matting, soiling/staining, fading, odor, or damage due to improper installation or improper cleaning methods or agents. Because carpet usually becomes permanently matted and dirty long before it wears out, fiber warranties are not as valuable as they might seem. In some cases, a fiber company will offer an additional warranty on another feature of the carpet, such as stain resistance. Carpeting installed on stairs and in hallways is typically excluded from product warranties.
Some stores offer warranties covering the same carpet problems addressed by manufacturers' warranties.
Check the installation warranty.
The best warranties are in effect for a long period and contain few, if any, qualifiers. An example of a good warranty is the following: "[Installer] guarantees the installation of your carpet against defects in workmanship for the life of your carpet." If your installer doesn't ordinarily offer a written warranty this good, ask it to include one in your written contract.
Get a contract incorporating all that you've agreed on.
Your contract should cover, at least—
Total price
Description of the product and services included
Style name and number, color, fiber content, and manufacturer of the carpeting you are purchasing
Weight, thickness, and type of padding
Delivery and installation date
Warranty
Reference to the installation plan
If carpet is ordered from the manufacturer, a promise to deliver a factory invoice for carpet showing your name, style name, and color
If the carpet is a remnant, a promise to provide the specific piece of carpet you have marked as yours
Carefully note any disclaimers of store responsibility. Many contracts we reviewed contained boilerplate language relieving the store of any responsibility for damage to walls or furniture. In order to get your business, a store may allow you to strike language you consider unacceptable.
Prepare your home before the installer arrives.
If you've agreed to move furniture or pull up old carpet, for example, don't make the installer wait for you to do your part.
Check the carpeting and padding before it is installed.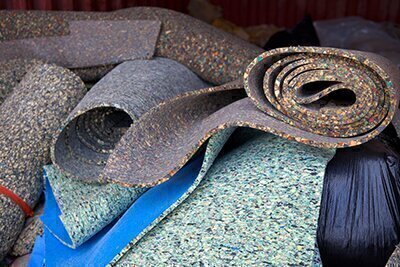 Look for discolorations, dye spots, streaks, holes, or yarn flaws. Also check to see if color or quality is significantly different from the retailer's sample. If you've demanded a factory invoice, check it. Reject the carpet if it's defective or not what you ordered.
Check the installation job before you pay.
Look for wrinkles or ripples, gaps between wall and carpet edge, unusually conspicuous seams, irregular seams, inconsistent shaping of carpet on steps, failure to match the "grain" or pattern of the carpet, glue on walls, unusual damage to walls or other furnishings, stains or glue on the carpet itself, and other defects. If there's a significant installation defect, get it corrected before you pay.
Pay by credit card.
If there is a problem with delays, or you receive incorrect or defective merchandise, paying by credit card gives you the right to withhold payment under the Fair Credit Billing Act and the policies of most credit card companies.