Auto Insurance Companies Provide 'Tiny' Refunds While Making Windfall Pandemic Profits, Study Finds
Last updated December 16, 2020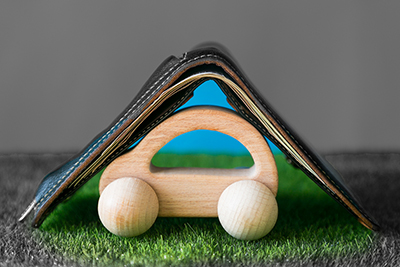 The pandemic has been a financial boon for the auto insurance industry. Since the outbreak, Americans have been driving less—resulting in fewer wrecks, fewer claims, and bigger profits.
Auto insurance companies earned "tens of billions in COVID windfall profits," according to the Consumer Federation of America.
Insurance companies received a lot of positive media coverage early on when they announced voluntary pandemic relief. These programs included automatic rebate checks in the mail or a credit on current premiums.
So, what has the auto insurance industry done since this initial burst of goodwill?
The consumer group U.S. PIRG looked at data from the 10 largest auto insurers in all 50 states and Washington, D.C., and found that regardless of how much each company profited:
Most insurers did not give back more than half of one month's premium.
Only 18 out of 71 companies returned at least 50 percent of one month's premium.
Only eight returned at least one month's premium.
Geico and some other companies still offer discounts, but drivers don't get these benefits until they renew their policies.
A few do not provide any relief unless the customer specifically requests help.
Did any company stand out from the crowd?
"State Farm and USAA did it very well in comparison to other insurance companies in terms of giving back more and usually in a timely manner," said study author Jacob van Cleef. "Those two definitely stand out in every state."
U.S. PIRG wants all insurers to refund/give back amounts equal to what they saved due to the decline in claims.
It also encourages consumers who plan to switch companies to consider the information in the report and urges unsatisfied customers to call state lawmakers to push for state-mandated auto insurance rebates.
Checkbook regularly urges consumers to shop around for lower auto and home insurance rates. Spending a few hours collecting pricing from insurers likely will pay off: Checkbook's undercover shoppers collected rates for typical policyholders from the largest insurers serving seven major metro areas and found that most drivers will find they can save hundreds of dollars—over $1,500 a year in some cases—by switching to lower-cost companies.
Most consumers stay with the same company year after year, often concluding that steep discounts they get for their loyalty or not having any speeding tickets or accidents means they won't find better pricing elsewhere. That's usually untrue. Although you might be getting a price break from your current company, its competitors will also likely happily offer low prices to lure you away.
And keep in mind that even if your company is offering generous credits during the pandemic doesn't really benefit you much if it charges twice as much as its competitors.
Note that you don't have to wait until your current policy term expires to take advantage of the savings you'd get from a switch. If you change companies, your old insurance company will refund the unused share of your premium.
More Info:
Contributing editor Herb Weisbaum ("The ConsumerMan") is an Emmy award-winning broadcaster and one of America's top consumer experts. He is also the consumer reporter for KOMO radio in Seattle. You can also find him on Facebook, Twitter, and at ConsumerMan.com.