Fraud Alert: A New Religious Twist to the Old Gift Card Scam
Last updated June 8, 2020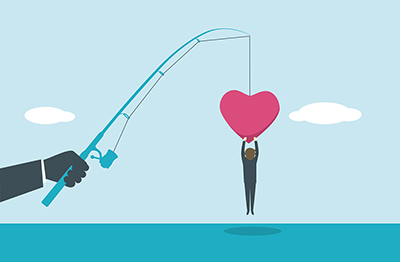 These are difficult days for many people, and religious institutions across the country are trying to help. Con artists have already found a way to exploit this outpouring of good will by putting a new twist on the old gift-card scam.
The fraudsters are sending out email and text messages that look as if they originated from someone at your church, synagogue, or mosque asking you to buy some gift cards to give to needy congregants or others in the community. Many of these bogus requests mention someone battling cancer.
If you agree to the phony pitch, you're then told to buy Amazon, eBay, iTunes or Google gift cards and respond to the email with the account numbers and PINs on the cards.
As the Federal Trade Commission noted in a warning about this scam: "Those numbers let the scammer immediately get the money you loaded onto the card. And once that's done, the scammer and your money are gone, usually without a trace."
Some people who've been tricked into "helping out" have lost hundreds of dollars.
"If you receive an email from your pastor, priest, rabbi, or imam (or anyone else associated with your house of worship) asking you to buy gift cards and give them the code off the back, that's a big red flag," said John Breyault with Fraud.org. "That email plea for help could very well be from a fraudster impersonating somebody you know and trust in order to steal your money. Don't do anything unless you make a call and verify that the request is legitimate."
Congregations from across the country are being targeted:
Imposters have pretended to be a pastor at a Baptist church in Gaston County, N.C.
Congregants at two churches in central Ohio received text messages asking them to purchase $200 worth of eBay cards for a woman battling cancer.
Synagogues in the Seattle area have warned about fake Gmail accounts being used to impersonate rabbis and executive directors.
"The fraudsters can easily find the names of clergy and staff—even some congregants—on the congregation's website and then create email accounts using those names," Breyault told Checkbook. "The fact that the email is coming from a personal account and not the normal one used by the religious institution is another warning sign. But keep in mind: Fraudsters can make their email look like it was sent from an official account, so the number one red flag is an urgent request to buy those gift cards."
Note: If you realize you've been victimized and contact the company within a few hours of your purchase, it might be able to freeze the account to prevent the scammers from accessing the money loaded on that card.
Amazon
Call 888-280-4331
Learn about Amazon gift card scams here.
Google Play
iTunes
Call Apple Support at 800-275-2273, then say "gift card" to be connected to a representative.
Learn about iTunes gift card scams and how to report them here.
Steam
If you have a Steam account, you can report gift card scams here.
Learn about Steam gift card scams here.
MoneyPak
Call 866-795-7969
Report a MoneyPak card scam here.
If you or someone you know has paid a scammer with a gift card, report it to the Federal Trade Commission.
Contributing editor Herb Weisbaum ("The ConsumerMan") is an Emmy award-winning broadcaster and one of America's top consumer experts. He is also the consumer reporter for KOMO radio in Seattle. You can also find him on Facebook, Twitter, and at ConsumerMan.com.