Is That Really Customer Service You Just Dialed... Or an Imposter Hoping to Scam You?
Last updated July 23, 2020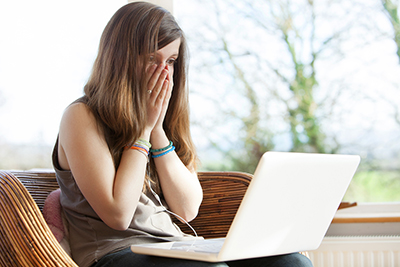 Contacting a company via email or online chat is fine for many situations, but sometimes you want to talk to someone in customer service.
An online search should give you the correct number, but not always. Unless you're careful, you could call a con artist who's pretending to be with the company you intended to call––and you may never know it.
Fraudsters have created fake customer service numbers for many well-known companies and wait for you to slip up and call them.
The imposters buy online ads for those phony customer service lines, so they show up at the top of search engine results. They also post bogus comments on legitimate customer service blogs, describing how they received great service from companies and sharing bogus phone numbers.
This scam is deviously simple, which is why it's often difficult to spot. Unlike most phone fraud these days, it doesn't start with a robocall. Because you made the call to what you believed to be a legitimate number, there's no reason to suspect you dialed an imposter.
What Do These Phone Crooks Want?
These customer service imposters hope to trick you into giving them account information (including password and PIN) that will let them access a financial account, hack an online shopping profile, or steal airline miles or other travel rewards. In some cases, they've convinced people to pay (via debit or credit card number) for a service that was never provided.
The fake customer service scam is not new, but the AARP Fraud Watch Network is seeing a spike in complaints. Amy Nofziger, director of the Fraud Watch Network, believes it's related to the pandemic.
"People who are staying at home have things they need to talk to customer service about," she said. "And when you're in a heighted emotional state, as we all are right now, you want to have a connection with someone, so you may be more likely to look for a customer service line that lets you speak one-on-one with a customer service representative."
But if you're talking to a scammer, bad things can happen. Here are two of the complaints the AARP Fraud Watch Network received recently:
A woman trying to return an item to Amazon called the number she found online. The scammers told her they spotted a problem with her account and needed remote access to her computer. They used that ruse to steal $3,000 from her bank account.
A United Airlines customer who needed to change flights paid $300 to a fake United Airlines customer service line.
Hector Martinez, who lives in the Bronx, lost almost $2,000 when he called a scammer pretending to be with Cash App, the mobile payment service from Square. Inc. Cash App does not have a customer support phone number; something Martinez did not know at the time.
When he searched online for a Cash App contact number, he found a fake support line. The fraudster who answered was able to convince Martinez to provide his login credentials.
"He was smooth," Martinez told Checkbook. "He took my Bitcoin money and the money in my account in less than an hour. That's how good these imposters are."
During the call, Martinez had the feeling something was off, but he was in a hurry, so he didn't hang up. His advice: "If your intuition is telling you something isn't right, listen to it."
Protect Yourself
The safest way to find a customer service number is to check a valid source, something that has the company's contact information. This could be a monthly statement, a credit, debit, or travel rewards card with the number on the back, or the warranty card that came with the product.
If you do search online, carefully check any URL before you visit the website to make sure it's the legitimate site for the company.
Or visit Elliott Advocacy, which has detailed lists of verified customer service numbers organized by category. The nonprofit website also offers free advice and help with consumer problems.
The bottom line: "If you connect with customer service and you're asked for your password or PIN or other sensitive personal information, hang up. You've dialed a scammer, Nofziger cautioned. "A legitimate customer service agent would never ask you for that."
Contributing editor Herb Weisbaum ("The ConsumerMan") is an Emmy award-winning broadcaster and one of America's top consumer experts. He is also the consumer reporter for KOMO radio in Seattle. You can also find him on Facebook, Twitter, and at ConsumerMan.com.