It May Be Time to Get Off the Fence About Refinancing Your Mortgage
Last updated September 23, 2020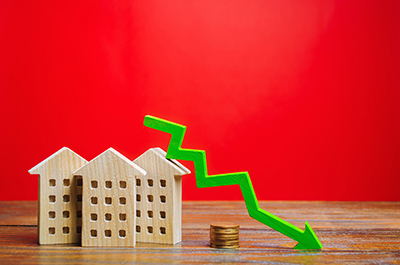 You've been thinking about refinancing your mortgage, but figure there's no need to rush. After all, interest rates on 30-year refi loans have been sitting at around three percent for some time now, and there's no reason to believe they'll be going up anytime soon.
Consider this: A new 0.5 percent "adverse market fee" will be added to many refi loans starting December 1. Since it typically takes 40 to 60 days for the loan to close, some lenders are already factoring that fee into their pricing.
"The urgency to act on refinancing right away is that you can take advantage of the record-low mortgage rates and increase your chances of getting your rate lock and refinancing done before that fee is fully reflected in pricing among all lenders," said Greg McBride, chief financial analyst at Bankrate.com.
The adverse market fee put in place by the Federal Housing Finance Agency will affect most refinance loans of mortgages backed by Fannie Mae and Freddie Mac. The FHFA says the surcharge is designed to "cover projected COVID-19 losses of at least $6 billion" at Fannie Mae and Freddie Mac.
Note: Refi loans under $125,000 will not be affected by the new fee, and it will not apply to FHA or VHA loans, or jumbo loans not eligible for government backing by Freddie Mac or Fannie Mae. The new fee does not apply to any home purchase loans.
How Much Savings Are We Talking About?
The 0.5 percent adverse market fee is being charged to lenders, who decide how much to pass along. For a refi loan of $280,000 that would add $1,400 to the closing costs.
"That extra money [at closing] does matter for certain households," said Joel Kan, assistant vice president of economic and industry forecasting at the Mortgage Bankers Association. "In a time when we face some uncertainties in the job market and the economy, every dollar counts."
Most lenders will try to avoid driving up the closing costs and just roll the fee into the interest rate they charge.
"We estimate that it's going to come back to borrowers as about an eighth of a point or even a quarter of a point increase in their interest rate, depending on if, and how, the lender is able to absorb the extra cost," Kan told Checkbook.
An eighth of a percent rate increase on that $280,000 loan would add $18 to the monthly premium. But over time, it adds up: The higher rate would cost $3,250 after 10 years and $6,700 after 30 years.
Since some lenders have already priced that new cost into the rates they're currently offering, Kan recommends shopping around.
When shopping, don't just compare interest rates; also look at costs charged by prospective lenders to close your deal. Kevin Brasler, Checkbook's editor, is currently working on a refinance for his mortgage, and found small differences in interest rates among lenders and brokers he contacted, but big differences in discount points and fees.
Fortunately, you can shop 'til you drop among lenders and not have to worry about a big credit-score hit. Applying for one new mortgage will lower your score by four or five points, but subsequent applications made within 30 days won't lower it further.
Who Should Refinance?
Homeowners who can reduce their current mortgage rate by a half to three-quarters of a percentage point should look into it, Bankrate's McBride told Checkbook.
"You basically want to break even within three years and make sure that you're going to be in the home for at least five years," McBride said. "You want to make sure you're getting some benefit from doing this."
Contributing editor Herb Weisbaum ("The ConsumerMan") is an Emmy award-winning broadcaster and one of America's top consumer experts. He is also the consumer reporter for KOMO radio in Seattle. You can also find him on Facebook, Twitter, and at ConsumerMan.com.