Latest Results from the American Customer Satisfaction Index Survey of Cell Phone Customers
Last updated May 28, 2020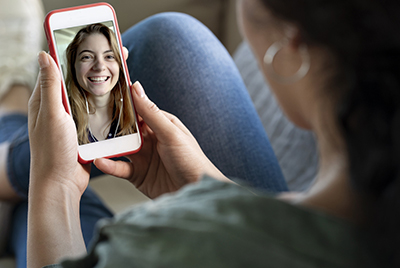 Every wireless company claims to be the best, but consumer surveys tell a different story—some carriers are doing a better job of delivering network quality, customer service, and value.
The American Customer Satisfaction Index (ACSI) interviewed more than 27,300 mobile customers chosen at random and contacted via email for its annual report on wireless services released earlier this month.
Customer satisfaction with T-Mobile, Verizon Wireless, and AT&T was unchanged from last year. It went up for Sprint, but dropped dramatically for U.S. Cellular.
T-Mobile: The smallest of the country's major carriers, T-Mobile led in ACSI's scoring again this year. Customers said the company provides the most value by offering the best range of plans. T-Mobile's score (76 out of 100) is unchanged from last year, and is now three percentage points higher than the industry average (73).
Verizon Wireless: The country's largest wireless company came in second again with an ACSI score of 74. While Verizon "excels when it comes to overall quality, customers find the carrier's value to be average" when compared to the competition, the report said.
AT&T: For the second consecutive year, AT&T (73) remained one point below Verizon Wireless. AT&T also has a strong network, but it's seen as a bit pricier than T-Mobile, which saps some satisfaction.
U.S. Cellular: While beating Sprint again this year, U.S. Cellular was the only mobile network provider to experience a drop in customer satisfaction, tumbling four percent to a below-average 71. The decline was due mostly to a "weaker perception" of value, along with a decrease in network quality. So far, the company's new marketing slogan, "Choose Fair," has not resulted in happier customers, the report noted.
Sprint: Despite a two percent increase in satisfaction, Sprint remains at the bottom of the pack with an ACSI score of 66—10 points lower than T-Mobile. Customers rated Sprint last for network quality.
"Now that the T-Mobile and Sprint merger is completed, you have essentially the top wireless company and the bottom company joining forces," said David VanAmburg, ACSI managing director. "ACSI data from past mergers and acquisitions suggests this is probably not going to be a good recipe for customer satisfaction, at least not for a couple of years, so it's going to be interesting to watch the combined company."
There's a New Kid in Many Towns
Xfinitiy Mobile from Comcast, which launched in 2017, now has more than a million customers, making it large enough to be included in this year's ACSI survey. With a score of 79, it beat every network wireless provider and outscored top-rated T-Mobile by three points.
"Despite the struggles we've seen with Comcast with pay TV and internet service, they're definitely beating most of the competition when it comes to their newest offering of wireless service," VanAmburg said.
That satisfaction, he said, is based on Xfinity Mobile's unique price structure: Instead of a monthly subscription fee, customers pay for how much data they use each month. Xfinity Mobile uses the Verizon Wireless network.
Smaller Wireless Providers Earn Higher Scores
Some cell phone companies, such as Consumer Cellular, Straight Talk Wireless, Tracfone, Cricket Wireless, and Boost Mobile, buy airtime from the big national carriers. They offer either pay-as-you-go plans or pre-paid plans (you buy a specific amount of airtime, rather than pay a monthly subscription) to people looking for savings and no commitments.
Consumer Cellular (83), the top-rated wireless company in the ACSI survey, piggybacks on the AT&T and T-Mobile networks. Even though Consumer Cellular's satisfaction rating dropped two percent from last year, it handily beat the competition. The company caters to an older demographic. Subscribers said they appreciate the range of plans it offers.
This is Just One Survey
Different surveys are likely to have different results. While T-Mobile is also the top-rated national carrier in Consumer Reports' latest cell-phone company ratings (based on responses from more than 103,000 members in its fall 2019 survey), U.S. Cellular took second place. Verizon was third, followed by Sprint and AT&T.
Consumer Reports' results also matched ACSI's for the overall top-rated wireless company, Consumer Cellular, which earned 89 out of 100 points from CR readers.
AT&T Changes 5G Marketing
Telecom companies are racing to build their 5G networks, the next generation of wireless service, which promises to provide significantly faster speeds. The marketing hype is well ahead of the technology, in some cases.
Since 2019, AT&T has used the slogans "5G Evolution" and "5G Evolution, The First Step to 5G" in its marketing. Competitors complained these slogans were misleading. The National Advertising Review Board (NARB), part of the advertising industry's self-regulation program run by the Better Business Bureau, agreed.
On May 20, the NARB told AT&T to stop using those 5G slogans, having determined that both claims "will mislead reasonable consumers into believing AT&T is offering a 5G network," which it is not.
AT&T said it does not agree with the decision but will follow the guidance and change its marketing.
Contributing editor Herb Weisbaum ("The ConsumerMan") is an Emmy award-winning broadcaster and one of America's top consumer experts. He is also the consumer reporter for KOMO radio in Seattle. You can also find him on Facebook, Twitter, and at ConsumerMan.com.