My Gym Is Closed and Still Billing Me. Can It Do That?
Last updated May 21, 2020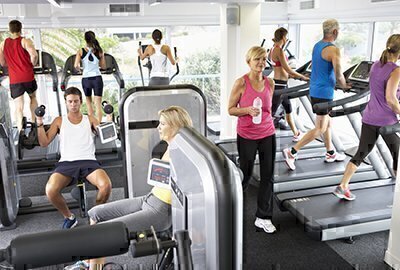 When you join a gym or fitness center, you agree to pay the monthly membership fee whether you show up or not.
But what happens when the facility is forced to close because of a pandemic, and you can't work out? Should you get a refund for the time you were locked out? And what can you do if the company wants to keep your money and credit your membership account, instead of processing a refund?
"If a member's health club is closed, they should not have to pay for services that are not being provided. They're owed a refund—it's that simple," said consumer advocate Edgar Dworsky, founder of ConsumerWorld.org and a former Assistant Attorney General in Massachusetts. "Every club that was forced to close for safety reasons should have automatically stopped dinging members' checking and credit card accounts for the monthly fee."
Some gyms, including Crunch and Gold's Gym, decided to put their customers first by refunding fees already paid during the closure and freezing future billing. Others have not been so nice. They've refused to give refunds and/or stop billing, telling customers the money would be credited toward future months on their membership.
Unhappy members have filed lawsuits in New York (against Town Sports International) and California (against 24 Hour Fitness) for collecting monthly dues while they were closed.
State Consumer Protection Agencies Push Policy Changes
Flooded with complaints, consumer protection agencies across the country have prodded fitness centers to do the right thing:
Washington Attorney General Bob Ferguson sent an open letter to gyms and fitness centers reminding them that when a member cancels the company has 30 days to provide a refund

—

not credits

—

for unused portions of the fees or dues.
Arizona Attorney General Mark Brnovich warned Planet Fitness that its cancellation policy was "troubling" and possibly violated the Arizona Consumer Protection Act because it required members to cancel in person. The company responded by allowing members to cancel online.
Oregon Attorney General Ellen Rosenblum convinced 24 Hour Fitness to suspend automatic monthly payments as of mid-April. She is still trying to get the company to make refunds for March membership dues.
A Big Win for Consumers on the East Coast
In late April, Town Sports International (TSI) agreed to provide refunds to members in Washington, D.C., Pennsylvania, and New York, after the attorneys general there threatened possible legal action if the company did not stop charging dues during the health emergency.
TSI, one of the largest owners and operators of fitness clubs in the Northeast, operates Boston Sports Club, Philadelphia Sports Club, and Washington Sports Club, among others.
The company agreed to:
Automatically freeze all club memberships, effective April 8, 2020, at no cost to members.
Issue credits to members for dues and fees paid for cancellation or freezing of accounts after March 16, 2020.
Honor all cancellation requests submitted by April 30, 2020, without charging cancellation fees or requiring advance notice.
Contact all consumers who filed complaints with the AGs offices in Pennsylvania, New York or Washington, D.C., to resolve those individual complaints.
Dealing with a Gym that Won't Make Things Right
It's always best to start with the company, so contact the gym or fitness center and ask for a refund. Do this in writing, to prove that you made the request.
Smaller gyms may be reluctant to make refunds, even when required. In that case, you'll need to escalate. File a complaint with the Better Business Bureau or your local consumer protection agency.
If you don't get a refund in a few weeks, and your membership fee is charged to your credit card, contact the credit card company and dispute the charge. You're required to do that in writing within 60 days of the charge. Instructions about where to send that dispute letter are on the back of your monthly statement or on the card issuer's website.

More Info: Checkbook's advice on choosing a gym or fitness center
More Info: Checkbook's ratings of local gyms and fitness centers for quality and price
More Info: Credit card chargebacks are a consumer superweapon
More Info: How to complain effectively
Contributing editor Herb Weisbaum ("The ConsumerMan") is an Emmy award-winning broadcaster and one of America's top consumer experts. He is also the consumer reporter for KOMO radio in Seattle. You can also find him on Facebook, Twitter, and at ConsumerMan.com.