Take Charge of Your Healthcare
Since the 1970s, patients have gradually obtained a powerful pile of rights, information, and tools that give us greater control over our medical treatment. Instead of meekly following doctors' orders, patients are encouraged to take charge of their own medical care, collaborating with their expert healthcare providers to understand their conditions, explore the sometimes-numerous treatment options (including undergoing no treatment at all), and discussing patients' needs and preferences to decide on the best course of action.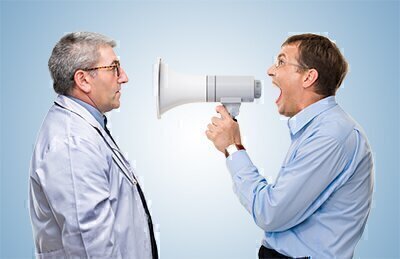 This so-called "shared decision-making" or "patient-centered care" puts you in charge of your treatment, with your doctors as teammates who expertly advise, provide information, and give or get you the treatment you choose.
Studies have consistently shown that shared decision-making is associated with greater patient satisfaction in how the treatment turns out. Patients who are actively involved also feel better about having personal control over their situation, have less angst over what to do, and benefit from a greater likelihood of sticking with the treatment regimens necessary for more complex chronic conditions, such as diabetes and depression.
Taking charge starts with assuming the main role in selecting your physicians, hospitals, and other healthcare providers. Because there are big differences in the quality of care provided—and because preventable medical errors kill at least 200,000 Americans each year, and perhaps as many as 400,000—making it a leading cause of death in the U.S.—you must make careful choices.
Here at Checkbook.org, you'll find a wealth of ratings and advice to help you identify the best doctors and other healthcare providers:
Patient ratings of primary care physicians. Patients looking for primary care physicians in the areas where we publish Consumers' Checkbook magazine—the Boston, Chicago, Philadelphia, San Francisco-Oakland-San Jose, Seattle-Tacoma, Twin Cities, and Washington, DC, areas—can review how doctors were rated by surveyed patients. Patients are the best source of information on many aspects of physician quality, including how well doctors listen, explain things, solicit patient input on decision-making, help patients coordinate care among other healthcare providers, and spend enough time with patients. These aspects of care are critical to prevention, accurate diagnoses, and a patient's ability and motivation to do his or her part in carrying out a plan of care.
Physicians most often recognized by their peers. We regularly send surveys to all actively practicing physicians in the seven metro areas where we publish Consumers' Checkbook magazine and ask them to tell us which one or two doctors in each of 38 specialty fields they "would consider most desirable for care of a loved one." Our database reveals the names of physicians who were mentioned most often by other area physicians—and the number of times they were mentioned.
Patient ratings of many other types of providers. Dentists, acupuncturists, chiropractors, emergency rooms, urgent care clinics, hearing aid dispensers, optometrists, podiatrists, mental health professionals, and more.
Once you've assembled your team of experts, stay engaged and informed. Unfortunately, many patients don't feel in control of their own healthcare or know about existing tools and resources to help them make decisions. "Everyone agrees you should take charge of your health. But in the moment, very few people actually do. I don't think people know how," said Archelle Georgiou, M.D., a consumer advocate and author of Healthcare Choices: 5 Steps to Getting the Medical Care You Want and Need.
Here's how to take charge.
Why Take Charge?
Because there are such big differences in the quality of care provided by healthcare providers, take the wheel to ensure you get the best possible care. Our ratings of healthcare providers will help with that.
Beyond choosing the best team, it's also important that you learn about your condition and research your treatment options, so that you can make sure your doctors understand your preferences.
Studies have consistently shown that shared decision-making is associated with greater patient satisfaction in how the treatment turns out. Patients who are actively involved also feel better about having personal control over their situation, have less angst over what to do, and benefit from a greater likelihood of sticking with the treatment regimens necessary for more complex chronic conditions, such as diabetes and depression.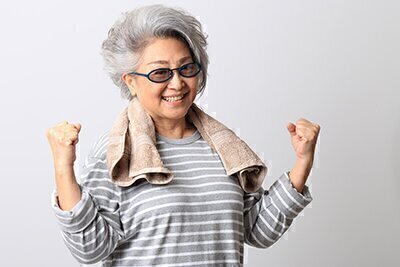 Patient-centered care puts the "informed" into "informed consent" routinely required for surgery, and it helps reduce unnecessary care, because informed patients often prefer more conservative and less invasive procedures if there are good alternatives.
Two key components of a shared medical decision are the doctor's clinical expertise and the patient's personal expertise. "Physicians are expert at clinical diagnosis and testing, medical benefits and risks, and prescribing and treating. But people are experts in themselves," says Georgiou. "Too often people abdicate their personal expertise to the doctor's clinical expertise. Only you can decide which tradeoffs are best for you."
Active patients who ask questions can also avoid unnecessary tests, procedures, doctor visits, and hospital stays that may not actually improve health, and in some cases increase the risk of further harm. That helps avoid waste that is estimated at $250 billion per year, or 30 percent of the annual cost of U.S. medical care, according to the Congressional Budget Office.
Reducing unneeded care doesn't just cut costs; it also reduces the risk of harm from potentially risky medical care. One solution lies in doctors encouraging patients to discuss the necessity and effectiveness of tests and treatments before they are performed. That's what ChoosingWisely.org, an initiative of the ABIM Foundation, does. It works with physician groups to provide recommendations for doctors and patients about commonly used procedures that should be questioned. Before undergoing tests and procedures, check with ChoosingWisely.org for any info on them.
How to Take Charge
Medicine is complicated, of course, and many consumers are naturally insecure about taking charge when they lack so much knowledge. But taking charge doesn't make you a doctor; it doesn't mean you have to step in and replace yours. It simply makes you a fully informed consumer who weighs in with your own expertise about your personal preferences and priorities so that you can decide which medical services you will and won't get.
Find doctors who share decision-making.
Doctors should actively seek your input in making decisions. Our ratings of physicians will help you find the best doctors. But you still might have to take charge and inist on taking the lead role for your medical care.
Learn about your condition.
"Make sure you understand the 'So what?'" of any health problem, lab result, or other concerning vital bodily measurement, Georgiou advises.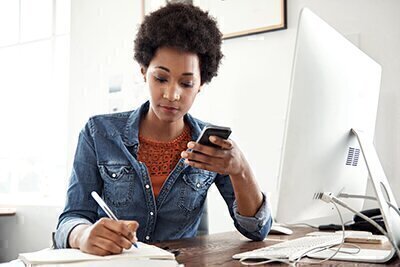 The "So what?" of high blood pressure is that your heart is using higher-than-ideal force to pump blood. That's not going to hurt you immediately, but the additional constant workout can fatigue your heart muscle and eventually lead to heart failure. That knowledge should help motivate you to find out, "What can I do about this?"
Whatever the medical condition, try to understand it in-depth. Start by asking your primary care physician and specialists to explain it. You can also do your own research by consulting one of these resources.
A lot of taking charge simply involves overcoming the reluctance to ask your doctor a lot of questions. What body parts or functions aren't working right and why? What can be done about it now? How sure is the doctor of the diagnosis? Could it be something else? What more can be done to confirm the diagnosis? At what cost and what risk?
If the condition is curable, what can you do differently to avoid a recurrence—for example, change your eating habits, exercise more, change your sleep habits, sit differently, switch jobs, quit drinking or smoking?
Because providing information about diseases and treatments is a key part of patient-centered care, specialists now typically provide access to customized, detailed, and accurate explainers via online "patient portals." Sign up to access these portals. (These secure websites are where you can also make appointments, pay your bills, and send messages to the practice.) Message your doctor with important questions that may arise between office visits, especially those nagging ones that wake you up in the middle of the night. All this information gives you power, but you have to tap it.
The portals also give you access to your electronic medical records. "To become an active participant in the conversation about their own health, patients need to have their records, so they know what's going on," says Jan Walker, associate professor at Harvard Medical School and co-founder of OpenNotes, an advocacy group for transparency in medical records.
Walker recommends that you ask for the clinical notes written by your doctor to him- or herself during your office visit; the after-visit summary (AVS) of your visit; any letters to your doctor from specialists about your condition; and pathology reports, lab reports, and imaging. It doesn't matter whether these records are in electronic or print form, as long as you get everything.
Be sure you are informed of the results of tests, exams, and treatment.
Ask when test results will be available, and how you'll be informed of them. Doctors increasingly rely on electronic medical records to manage cases and, ideally, allow patients secure access to their test results. But many doctors haven't yet invested in, or don't use, comprehensive electronic medical records. Others simply don't readily share test results, instead insisting on calling patients with them, and some do so only if there's bad news.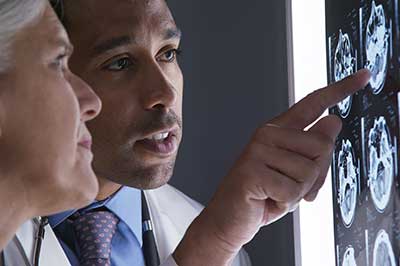 Worse, Georgiou says studies show up to 36 percent of abnormal test results are not reported to the patient. "Don't subscribe to the 'no news is good news' assumption. No news could mean your doctor forgot to inform you," she says. That can leave you anxiously waiting or in the dark long after your doctor has the answers.
When test results come in, get a full explanation of what your doctor discovered from them.
Research your treatment options.
Medicine today is almost never one-size-fits-all. There are typically many different treatment options, and new ones emerge every year. Some are more invasive or more costly than others. Some have more burdensome side effects or consequences. Some more precisely target a specific variation of the disease that has afflicted you. Some involve lifestyle changes that you can control yourself and can make pharmaceuticals or surgery unnecessary. And some involve doing nothing, watchful waiting, and no medical intervention.
Ask your doctor about all treatment options. What are their risks, benefits, and costs? How will each option affect your lifestyle and activities of daily living? What's the outlook for recovery? How will you know if the treatment is working? Until you get treatment, what signs of worsening trouble should you be alert for and report to the doctor?
As with your condition, you can also perform your own research on your options. The more inquisitive you are, the more this process can be like peeling an onion. If a study or clinical trial cited in a general article you've read seems to closely pertain to your condition, peel that onion. Go find that source and read it online by copying the researcher's name and study topic, or the footnote citation, and pasting it into an internet search. It may reveal important nuances or new treatments that the more general information didn't include; ask your doctor about those. Bookmark, download, or print out copies of what you find.
Can't handle doing your own research? Then ask your doctor to lay out all of your options along with the pros and cons of each. If you run out of standard treatments and your condition is life-threatening, ask about clinical trials for experimental treatments. In the process, you may be able to winnow down the list by nixing those you can't or won't do.
Get a second opinion.
If your doctor recommends hospitalization or other treatment that is expensive, risky, or burdensome—or if you simply don't like the choices presented—get a second opinion. In such cases, most doctors will welcome second opinions. And most insurance plans will be glad to pay, since the second opinion may lead to a recommendation of less care—and lower costs.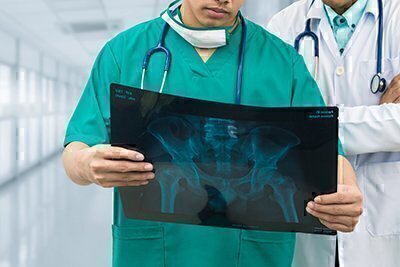 If possible, get your second opinion from an entirely independent doctor.
To limit the cost and time required, have your first doctor send copies of your medical records, X-rays, and lab results to the second-opinion doctor. This is standard procedure.
Never assume that because yours is a straightforward, uncomplicated case there is nothing to learn and there are no decisions to be made. In most cases, there are choices and second opinions reveal them.
This point is brought home by studies performed by Dartmouth Medical School researchers and others who looked at variations in medical practice in common types of cases across similar geographic areas. One of these studies found, for example, that about 75 percent of the elderly men in one Maine town had undergone prostate surgery, compared with fewer than 25 percent of men the same age in an adjacent town. Similar variations have been found in rates of hysterectomies, caesarean sections, and other common procedures. Significantly, studies generally find no evidence that these kinds of different approaches to treatment result in better or worse outcomes for affected populations.
The implication is that big differences in the ways patients are treated result from differences in the beliefs and customs of different physicians in different communities—possibly influenced by the need to generate fees and not necessarily based on sound evidence of likely benefits to the patient. So even if you have a common condition, don't assume that a physician's standard recommendation is the best option for you.
If the first and second opinions are in conflict, or if for some other reason you still lack confidence in the conclusions, insist on a third opinion.
Ask about referrals to specialists.
If your doctor refers you to a specialist, ask why a specialist is needed and why that particular specialist was chosen. What is known about the specialist's expertise and experience with your type of case? Is this the only specialist of this type that your primary doctor can refer you to under his or her arrangements with your health plan? Ask the doctor to compare the specialist to whom you are referred to other top specialists listed at Checkbook.org.
If your doctor does not seem completely sure about your diagnosis, ask to be referred to a specialist. "Your health shouldn't be a game of trial and error," Georgiou says. Establishing the right diagnosis is the first step in getting the right treatment.
Ask about medications.
What are its benefits? Is there a generic version that will work just as well? What are the possible side effects, and what should you do if you experience them?
You can also consult a drug reference guide. Drugs.com offers info on medications and their treatments and side effects, a pill identifier, and lets you check on possible drug interactions.
Several other medical websites also provide extensive information on drugs. A very useful site is MedlinePlus.gov.
Ask about hospitalization.
Hospitals are dangerous places. Preventable medical errors of various kinds likely kill more than 250,000 Americans each year (no one is exactly sure how many), making it a leading cause of death in the United States. And there are many additional cases where hospital or doctor negligence slows recovery or leads to short-term or long-term disability. Even where there are no errors, infections and other problems can occur.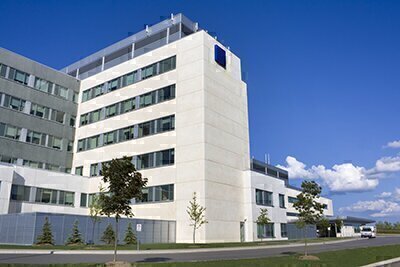 If you need hospitalization or an outpatient procedure, ask why a particular facility is chosen. Is it the only hospital at which the doctor works or to where they can refer patients?
How complicated is your case? Does it require sophisticated hospital staff or advanced equipment? What are the risks of complications? Will it be important to have close monitoring and quick access to medical staff and equipment at all times? If the case is complicated, a major teaching hospital might be best.
Is your required treatment one for which special training or frequent experience is important? Are there hospitals where staff have more skill, more experience, or higher success rates than others with this treatment? In many types of cases—such as open-heart surgery—research has shown that hospitals that treat a greater number of patients tend to produce better results.
Tell doctors about your preferences.
This is where many doctors slip up: by failing to ask what's most important to you. Do your own self-assessment of preferences and needs, then make sure you tell doctors.
For example, a breast cancer patient might choose a lumpectomy with radiotherapy instead of a mastectomy; they have about equal survival rates, but the former is less invasive. However, if the patient had a strong desire to avoid the side effects of radiation treatment, which almost always follows a lumpectomy—and makes sure the doctor knows it—she might opt instead for the mastectomy, which typically does not require radiation. That might also prompt the doctor to support her decision by explaining that the rate of local recurrence after lumpectomy is slightly higher than that associated with mastectomy, if it hadn't already been discussed.
Don't forget practical considerations, either. If you can't afford to miss much work you might be able to delay (or even avoid) surgery for a herniated disc, which could lay you up for two to six weeks of recovery, if epidural injections of steroids into your back are an option for reducing the pain. Those shots could get you back on your feet in two to three days.
Or sometimes you can opt to undergo no shots or invasive surgery, since a slipped disc can also be treated with non-addictive painkillers and exercise.
Don't be shy about asking about costs, especially what your out-of-pocket costs will be. Some treatments are often far more expensive than others, and health insurance of course requires copays, coinsurance, and deductibles.
Lead your doctor to collaborate with you to decide the best course.
After you've done all your homework, discuss your short list of options with your doctor. Raise any questions or concerns. Get his or her professional opinion or recommendations, then come to your final decision together.
Unfortunately, you might have to insist on getting a say. One study by Brian Zikmund-Fisher and seven other researchers found that 20 to 35 percent of more than 450 patients who either had or considered surgery for cataracts, lower back pain, and/or hip/knee replacement said their doctors didn't ask what they preferred to do. The same study found that, while more than 95 percent of patients said their doctors told them about the pros of these invasive procedures, only 43 to 80 percent ever mentioned reasons not to have the surgery. Whenever your doctor talks about the benefits of a treatment, always ask about the drawbacks. Only you can decide what tradeoffs you are willing to make.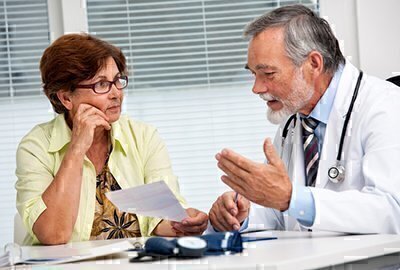 Another study by David Levine, M.D., and two other researchers looked at how a nationally representative sample of more than 21,000 patients rated seven key elements of shared decision-making and found a significant increase from 2002 to 2014. Out of a possible top score of 7, patients gave their doctors an average of 5.0 in 2014, up from 4.4 in 2002.
Despite what looks like fairly good progress on shared decision-making, the complexity and fragmentation of the U.S. healthcare system "still inhibit its incorporation into mainstream care," says Angela Coulter, a United Kingdom–based health policy analyst and researcher who conducted a study of shared decision-making progress in the U.S. and eight other countries.
Unfortunately, there are often gaps between such noble goals and actual practice. Often doctors don't collaborate with their patients because they can't or don't want to give up control and tend to do most of the talking and not enough listening. Another problem: Many physicians "believe they do practice shared decision-making, when in fact they don't, or think their patients don't want it, when they do," says Coulter.
Another obstacle: "If your physician is not engaged with you, not sharing the decision-making, or seems uncaring, those are signs of burnout," says Ripley Hollister, M.D., a family practice specialist in Colorado Springs, Colo., and a board member of the Physicians Foundation, a nonprofit that works to strengthen the doctor-patient relationship.
A whopping 78 percent of doctors say they experience burnout sometimes, often, or always, according to survey of more than 8,700 doctors by the Physicians Foundation.
Among the stressors are frustration with health insurers and their red tape, often-negative relationships with hospitals, patients crowding in at or over capacity, and time consumed by paperwork and electronic medical records.
"Many physicians don't have time to decompress," says Hollister.
In other words, doctors are subject to human limitations, too. That reality should encourage you to actively engage in your own medical care, seeing medical professionals as partners.