We Got 12 Home Inspections and Were Astonished at How Poorly Many of the Inspectors Performed
Checkbook's undercover shoppers rented a typical three-bedroom, three-bath, two-story, single-family house and—posing as prospective buyers—scheduled home inspections with 12 local companies.
Given that we received very mixed reviews for home inspection services in our surveys of local consumers, we expected some companies in our test would perform better than others. So no surprise: We found a big range in the knowledge and diligence displayed by the pros who looked at our sample house.
We identified 28 problems we judged any home inspector should catch, from an obvious leak underneath the kitchen sink to electrical outlets lacking juice to a rodent infestation. As the figure below indicates, some inspectors noticed more of these problems than others. But none of them really performed very well, and as a group they spotted only about half of the problems.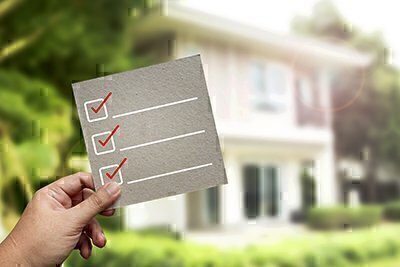 Since there were numerous small problems with our test house—some created by our staff prior to the inspections—it wasn't surprising that none of the inspectors caught every problem. (I spent more than four hours doing a pre-inspection and still missed a few glaring defects.) But what really miffed us was how little work many inspectors bothered to do. For instance:
Only three of the inspectors raised ladders to get an up-close look at the roof. Which, by the way, was significantly damaged, and many of the non-climbers failed to report its broken shingles and missing drip edges.
Only about half bothered to test the windows by opening and shutting all of them.
Several did only cursory inspections of the furnace and water heater.
Five didn't inspect all the window A/C units. Only three checked the filters, which were filthy.
Seven didn't check every light fixture.
Four didn't bother to test every indoor electrical outlet.
While many home inspection companies disavow responsibility for inspecting chimneys, it was still surprising that four failed to spot that the damper was missing.
Although you don't want a rush job, three inspectors were in and out in 90 minutes, compared to 21/2 hours or longer for a few of the others.
The written reports supplied by several inspectors were very short. One handed off a 10-pager with no pictures. Another provided a way-too-brief 14-page report that noted only 20 problems.
As we paid an average $540 per inspection, we were expecting, well, more thorough inspections.
Part of the problem was that some inspectors were clearly sloppy, lazy, or both. But a major reason for superficial inspections was that many explicitly deny responsibility for checking lots of major home components. Because they're difficult to check without specialized equipment, many inspection companies refuse to check chimneys. Citing fear of injury, most don't climb ladders. Some outfits refuse to enter crawl spaces. Pointing to "industry standards," some firms test only a sample of electrical outlets, light fixtures, and windows. Some inspectors won't operate heating and A/C equipment, remove panels on electrical circuit-breaker boxes, or even test water heaters. And don't get us started on the ones who can't be bothered to flush each toilet or turn on and off every faucet.
You're probably wondering: "Well what do they actually inspect?" We're right there with you. And after refusing responsibility for inspecting for several types of expensive-to-fix problems, we found most pros still failed to catch many simple ones.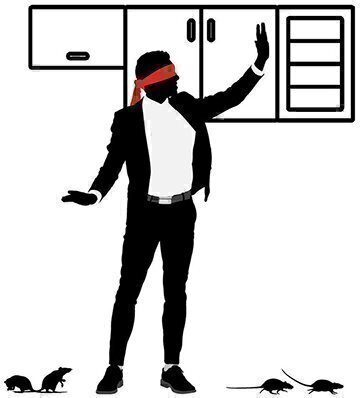 The table below lists 28 problems with our test house we identified as too obvious to miss. Many are minor issues (dead doorbell, leaky sinks), but some required expensive fixes (ancient roof, unrepaired water damage, unsafe fireplace). None were probably deal-killers, but given that most of the companies disclaimed responsibility for inspecting many of the most-expensive-to-repair home systems, you'd hope they'd catch the small stuff.
Here is a rundown of some of the absurdities:
An astounding four inspectors failed to record obvious water damage to the living room ceiling. All they had to do was look up to see discoloration and peeling paint.
Portions of the roof were in bad shape. But nine failed to notice the lack of a drip edge, and five neglected to note buckled and dam-aged shingles. Only three inspectors actually bothered to climb a ladder to inspect the thing up close.
Almost all the inspectors found the obvious rotten wood on an overhead porch beam, but two whiffed on it.
Only three of the 12 inspectors were concerned that the ash pit for the fireplace was fashioned with a wooden door.
We were surprised that two of the problems we created prior to calling in these pros were never mentioned in their reports. None of the inspectors opened a bathroom vanity door to notice it was hanging on by just one hinge. In the living room we cut supporting cords to two sets of blinds; if any of the inspectors had bothered to operate them, they would have seen the problem, but none did. Unfortunately, window treatments are not included on most home inspectors' lists of things they scrutinize.
We also created a major leak underneath the kitchen sink, easy to discover after running water for more than just a few seconds. Five inspectors missed it.
The garbage disposer had several defects, including faulty wiring, a missing gasket, and very noisy operation. Five inspectors failed to note any problems.
The chimney was a filthy mess. Half the inspectors mentioned creosote build-up, half didn't. And while the contracts of most home inspectors disavow responsibility for chimneys, it's still surprising that four failed to spot that its damper was missing entirely.
Eight inspectors were dingdongs who forgot to test the doorbell, which didn't work.
Our lovely abode featured an obvious major rodent infestation. While our shoppers and editor spent a fun-filled few hours sweeping up droppings and throwing out dozens of full traps, we made sure to leave behind many signs of Mickeys. Just four of the 12 inspec-tors noticed droppings, nesting material, the remaining two traps, or a big 'ol rathole adjacent to an outside wall.
In the laundry area we stuffed plastic grocery bags down the drain of a utility sink to block it. Only five inspectors ran enough water into the sink to notice the stoppage.
Filters for each of the window air-conditioning units were filthy. Only three inspectors bothered to check them.
We broke the locking mechanism and sash for a window in a first-floor bathroom. Despite the security issue, seven inspectors missed it. Some of our pros didn't bother to open, shut, and check every window.
One showerhead sprayed water everywhere. The six inspectors who didn't bother to test it saved themselves a drenching, but failed their client.
The cut and uncapped wiring leading to the two outdoor outlets should have signaled a problem to all the inspectors. But seven missed it.
Similarly, because a few of the inspectors didn't bother to test every electrical outlet, they failed to find the two we broke before the inspections.
One inspector recorded no information about the plumbing system, noting that he "Can't evaluate plumbing because the home is not presently inhabited." (What?!)
Some reports were filled with uninterpretable codes. One boasted more than 500 items with one of 18 inspection codes for each, with one of the codes defined as "may be more of a political problem." (Again: What?!) Another indicated problems in terms of severity and cost (okay, good), but failed to note their locations, which left us wondering where exactly to find "tile repair wall protection" is needed.
Conversely, a few of the companies provided us with really short reports. One ran only 10 pages and didn't include a single pic.