Do Lawn Care Services Know What They're Doing?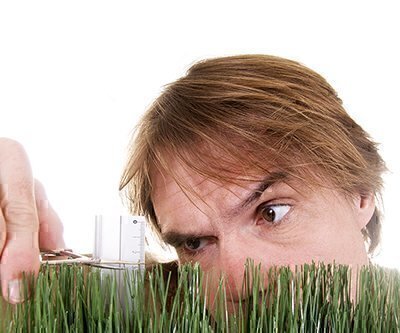 To produce a high-quality lawn with a minimum of labor and material—and minimal use of pesticides and other chemicals—lawn care services have to employ workers who know what they are doing. Assessing soil needs, recognizing insects and diseases, selecting seed varieties, deciding on the timing of treatments, and many other tasks should be guided by extensive knowledge. Unfortunately, many companies don't seem to know much.
Checkbook's undercover shoppers have over the years collected proposals from lawn care services for more than 100 properties. Usually these proposals include a "lawn analysis" or similar notes from representatives who inspected the space and recommended work and a treatment plan. If all the lawn care services' estimators know what they are doing, every analysis would contain similar findings and recommendations. Not so. Not even close. The proposals we get rarely agree on identification of weed species, presence of disease, need to correct soil acidity, and recommendations on core aeration. Sometimes companies can't even come close to agreeing on the square footage of a lawn with clear boundaries. Worse, some companies try to propose service plans based on customers' over-the-phone estimates of the sizes of their yards, without ever seeing the lawns.
Because most companies don't employ representatives who can make informed judgments, many companies simply follow fixed routines—providing roughly the same treatment for every lawn and applying controls in a preventive, broad-scale manner rather than treating specific identified problems.
Want a more tailored program? You'll need a company that employs knowledgeable staff, which isn't easy to find. You might get some insight by walking your property with an estimator, listening to his or her observations, and asking questions. Also, carefully read the company's written materials to determine whether it coherently describes and justifies its lawn care practices.
After each treatment, ask the company you hire to leave you a brief written explanation about what was done and why. Also, be home during some service visits and ask questions of the technician—what you learn in this process will help you decide whether to continue using the company.