Is the Market for Eyeglasses Frames Gamed?
Last updated in November 2016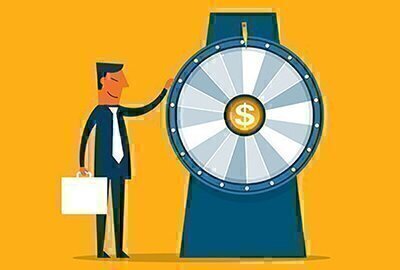 John-Lennon-meets-Harry-Potter round frames? Squared-off tortoise shell horn rims à la Mad Men? A little designer number from Chanel or Prada? If you're shopping for new specs, it's easy to feel overwhelmed by all the choices of styles and brands.
But in actuality, much of this variety is an illusion: The lion's share of eyeglasses on the market—including those sold under popular designer brand names—come from just a few Italian companies with names you probably won't recognize: Marcolin, Safilo, Luxottica.
Luxottica not only manufactures millions of pairs of glasses annually, it also markets and sells them via more than 7,200 retail stores it also runs. Though the name "Luxottica" doesn't show up on their signs, when you head into LensCrafters, Pearle Vision, Target's optical department, or Sunglass Hut, you're shopping at a space or store that the behemoth owns or controls. No wonder a sculpture of big-enough-for-a-giant sunglasses looms in front of Luxottica's headquarters in the Italian Alps.
Plus, even if you buy glasses or shades from your favorite spendy designer (Rag & Bone, Burberry, Armani), they were probably made by one of the big three. Luxottica owns several brands outright, including Ray-Ban and Persol. And other name-brand specs are created by the eyewear giants via licensing agreements, meaning those Coach, DKNY, or Michael Kors frames might all have been churned out in the same factory.
And, no, Michael Kors didn't have a major part in how your new progressives look; design houses routinely send sketches of new-season styles to optical companies so their in-house staff can riff on, say, Tiffany's new pearl earrings or Ralph Lauren's latest runway lineup.
With only a few companies controlling both the manufacture and the distribution of most of the frames sold, it's tricky to figure out whether you're getting a good deal or not. Luxottica frames can cost from about $300 to several thousand bucks per pair. Sure, some of these styles boast luxurious-looking details—a gold-tone Tory Burch "T" logo here, some Tiffany faux pearl trim there. But it's hard to justify paying such hefty prices when you can buy a far less expensive model at Target that possibly was made in the same facility.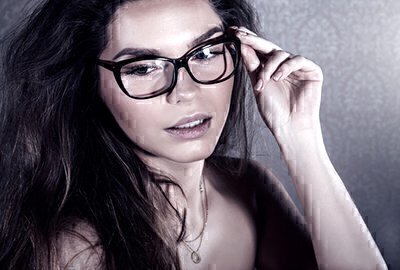 One way to assess value is to buy from a store listed on our Ratings Tables that gets top ratings for advice. At these stores, you're more likely to be told whether more expensive frames warrant their higher price tags or that you'd do just as well to buy a lesser-known brand. And if you shop at a retailer that receives a low price comparison score, based on prices quoted to our undercover shoppers, you can be reasonably confident that the price you'll pay for the same frames will be lower than elsewhere.
Several other companies seek to challenge Luxottica's near monopoly. While most of these stores' offerings are so different from their competitors' that we can't report price comparison scores for them, because they do offer good prices and selection they deserve your consideration.
For example, Warby Parker offers $95 single-lens glasses in funky, fashionable frames. It began as an internet-only business that would (and still does) send out five free frames for customers to try on before they ordered glasses. The company has since opened more than three dozen brick-and-mortar stores in the U.S. and Canada.
Other one-price optical companies have joined the eyeglass market. Founded the same year as Warby Parker, Brooklyn's Classic Specs hawks vintage-inspired single-vision ($89) and progressive ($295) lenses with frames. Classic Specs also sends customers five pairs to test at home for free and offers an online 3D try-on tool: Simply upload your photo to see yourself in a range of its colorful acetate frames. Similar styles (hipster shapes, trendy colors), free at-home try-on, and pricing also come from felix + iris ($119 single-vision lenses with frames, $299 progressives with frames) and Fetch ($125 single-vision lenses with frames).
But if you prefer shopping in person—understandable, since in person frames can be bigger, less flattering, or just uglier than they look online—a few non-Luxottica brick-and-mortar stores offer good frames at prices that won't give you double vision. Below we take a quick look at what a sample of these alternative outlets offer.
Costco
The basics: Costco carries a mix of its own frames and a few designer options. For overall quality, Costco was one of the highest rated big chains, as reported on our Ratings Tables. It offers lots of wire rims, some chunky acetates, but fewer trendy colors and unusual shapes, compared to other eyewear outlets. Like most sections of Costco, the optical department is brightly lit and busy.
Prices: Frames start at $39 and run up to about $199; add $80 for single-vision lenses and $210 for progressive lenses. An annual membership ($55) is required to purchase glasses.
Policies: Accepts most vision plans. On-site optometrists at many stores. Returns or exchanges on defective merchandise.
SEE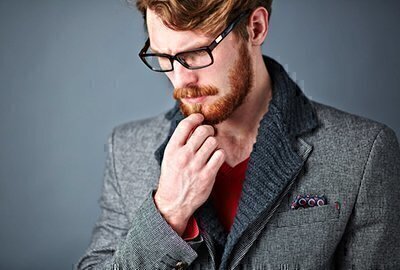 The basics: SEE operates 38 boutiques in the U.S. In business since 1998, SEE is a bit pricier than some retailers, but you get a lot of style for the money: The company bills itself as "hip without the rip." Each frame comes in a limited-edition run of just 100 pairs, and styles boast more higher-end finishes (wood inlays, mesh-textured titanium) than many other manufacturers offer at these price points. The less-expensive core styles are all made of Italian acetate and come in multiple colors. Store atmosphere is sleek and cheeky, with vintage photos of frame-wearing folks on the walls and trim glass shelves holding colorful specs.
Prices: In the lowest-price Core Collection, single-vision lenses with frames cost $169 and progressive lenses with frames cost $419 and up. Higher-fashion frames, some in metals or with interesting trims, cost $399 for frames with single-vision lenses and $649 and up for frames with progressive lenses.
Policies: Accepts most vision plans. On-site optometrists in some locations. No returns on prescription glasses but one-year warranty of 50 percent off replacement frames for damaged or broken frames or lenses.
Walmart
The basics: Walmart runs optical departments in many of its 5,000 U.S. stores. We found a range of wire and plastic frames, many that could pass for higher-end brands with hipper-than-Walmart reputations. Adornments—gold trim, brand logos—aren't a thing here, but you can score basic-but-not-too-boring frames, some in cool patterns or hues (tortoise, purplish red). The optical department's atmosphere varies from store to store, but the branch we visited boasted the warehouse-y bustle the chain is known for.
Prices: Private-label frames with single-vision lenses cost $38 to $172; frames with progressive lenses cost $88-$222. You can order either in person or online.
Policies: Free refunds for 60 days for any reason. Walmart will repair or replace any glasses bought in store or online within 12 months with proof of purchase.
Warby Parker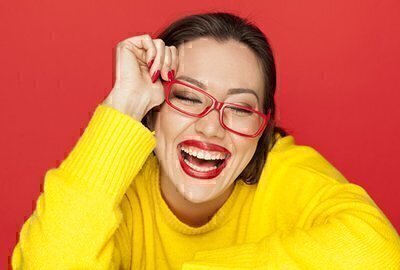 The basics: In addition to its well-known website, Warby Parker boasts more than three dozen boutiques in the U.S., including two here in the Washington area at the time of this writing. Warby captured the hipster zeitgeist for a reason: Their specs look like they catwalked off the streets of Tokyo or Brooklyn. New collections and designer collaborations are released several times a year. The stores themselves resemble old-fashioned libraries, with shelves holding both vintage books and frames that you can simply pick up and try on. Staffers ring up customers at desks resembling library checkout counters.
Prices: $95 for single-vision lenses with frames; $295 for progressive lenses with frames.
Policies: Thirty-day no-questions-asked return policy and one-year no-scratch guarantee for the lenses. On-site optometrists in many stores.