Where to Find the Best Prices on Glasses and Contacts
Last updated in November 2016
Eyeglasses
Because many outlets received excellent or at least acceptable ratings for quality of service, you have room to shop for price.
Our Ratings Tables provide price comparison scores for each outlet for eyeglasses and for contact lenses.
The eyeglasses scores are based on prices our shoppers were quoted for up to 18 models of glasses. This score reflects each store's prices relative to other stores' prices for the same models of frames and basic lenses for a common low-correction single-vision prescription.
We set the average price comparison score at $100. A score of $110 means the company's price quotes were about 10 percent above the multi-company average.
Fortunately, you can find low prices for eyeglasses without sacrificing good service. Our survey identified several stores with price comparison scores below $90, some of which also receive our top rating for quality.
Among the chains and franchises for which we were able to compare prices, Costco was the winner for price, with a price comparison score of $65 based on the average across the outlets we surveyed.
Contacts
Our Ratings Tables also report price comparison scores for contact lenses. These scores show how each outlet's prices for contacts compared to the average of prices at all other quoting outlets when our undercover shoppers asked them for their prices for a year's supply of six common brands of lenses.
The scores are adjusted so that the average for all companies is $100. The scores are based on the price of the lenses plus exam, fitting, and follow-up visits because most buyers pay a package price that includes an exam and some follow-up care.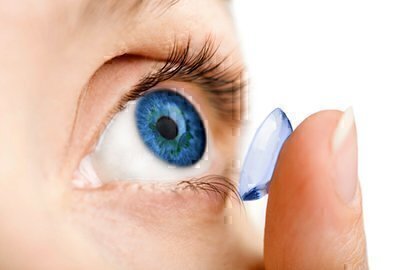 As you can see, the variation in price comparison scores is large, with some outlets charging prices more than twice as high as others. Sam's Club and Costco were the cheapest. As with our price comparison scores for eyeglasses, we also found lower-than-average prices at some independent stores, many of which, according to our customer survey results, also provide better service than the chains.
In the last few years, there has been a lot of controversy over the pricing of contacts. For years traditional retail stores and doctors, most of which don't compete well on price with online-only outlets, Costco, and other local price leaders, pressured manufacturers to reduce price competition. In 2013 the four largest contact lens manufacturers, which together control 97 percent of the U.S. market, enacted minimum pricing requirements that forbade any store from selling their products at a discount. The result was that all contact lens retailers were forced to charge the same prices—and many consumers were forced to spend more.
As you can imagine, several lawsuits are pending. State consumer protection offices, consumer advocacy groups (including Checkbook), discount stores, and online stores argue that these pricing policies are designed to reduce competition and are therefore illegal. There's also a potential anti-trust issue, as the manufacturers clearly conspired with one another to enact these pricing policies.
Earlier this year, the contact lens manufacturers voluntarily reversed their price-control policies, and for now stores can once again set their own prices for contacts.
Our Undercover Shoppers Were Quoted Big
Price Differences by Local Eyewear Outlets*

Item
Low price
Average price
High price
Polo Ralph Lauren PH2150 eyeglasses
$273
$333
$409
Kate Spade Miranda eyeglasses
$296
$412
$550
Nike 8098 eyeglasses
$258
$421
$540
Coach HC6040 eyeglasses
$272
$371
$587
Prada 15PV eyeglasses
$280
$490
$637
Ray-Ban RX5286 eyeglasses
$230
$363
$567
One-year supply of 1Day Acuvue Moist daily disposable contact lenses
$576
$761
$964
One-year supply of Biotrue ONEday daily disposable contact lenses
$522
$782
$1,080
One-year supply of Focus Dailies daily disposable contact lenses
$361
$689
$1,287
One-year supply of Acuvue Oasys two-week disposable contact lenses
$300
$426
$763
One-year supply of Air Optix Aqua monthly disposable contact lenses
$225
$392
$640
One-year supply of PureVision2 monthly disposable contact lenses
$256
$415
$640
*Prices of eyeglasses include cost of frames and lenses. Prices of contacts include the lenses, eye exam, fitting, and follow-up visits.