Which Eyewear Stores Are the Best?
Last updated in November 2016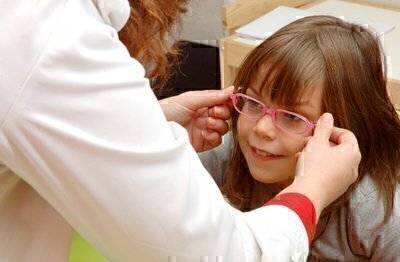 Our Ratings Tables show how Washington area eyewear outlets were rated by area consumers we surveyed (primarily Checkbook and Consumer Reports subscribers). Fortunately, most eyewear customers are satisfied with their choices. When there are problems, the complaints usually relate to second-rate customer service—rude salespersons, long waits, indifferent advice, etc.—and high prices.
Actually, a lot can go wrong. For example, for glasses there's the positioning of lenses. Prescriptions specify the power of the lens, and since most lenses are manufactured by computers and robots there can be problems with defective lenses. But the optician or optometrist must make sure the optical centers of the lenses, when mounted in your glasses, match up with your pupils. If the centers are too close together, too far apart, too high, or too low, your vision may be distorted. If you have astigmatism, the lens will have an axis that must be oriented to line up properly with the eye. For those who require strong lenses, rotating the axis by five degrees might reduce vision from 20/20 to 20/60.
Another consideration is the lens "base curve"—the curve you feel if you run your finger over the lens. Your optician or optometrist should make sure the lens maker uses the base curve recommended by the frame manufacturer for your prescription. It's a step some eyeglass outlets skip, but getting the lens base curve right helps ensure optimal performance.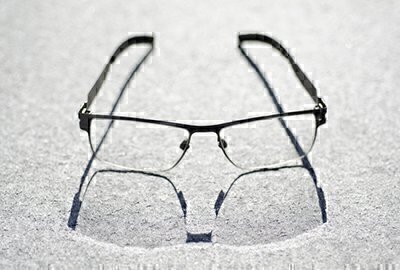 It is also important for the frame to fit you well. Fitting the contour of the nose is critical. A badly fitted frame will either be uncomfortable or cause the glasses to slip out of position. If you have a strong prescription, store staff should alert you to the disadvantages of large frames: Not only will lenses be heavy and look thick at the edges, but they're also likely to distort the view at the edges.
Choosing the right frame is important in determining how you see and feel, and also how you look. A good salesperson will help you select frames that complement your face. Your selection should look right with the line of your eyebrows, the spacing of your eyes, and the shape and size of your face.
Contact lenses present their own set of issues. You will want good advice on the type of lenses that will suit your pattern of use and your budget. And you'll want proper follow-up when you get a new type of lens, to ensure that it presents no risk to your eyes' health.
Given the many ways in which an eyeglass supplier can help you make the right purchase, you need to choose one carefully.
If you have a prescription from a recent exam, you can go to any optician or optometrist for eyeglasses, many of whom also dispense contact lenses. Most dispense contact lenses based on a recent prescription you've obtained elsewhere, but some insist on performing their own exam. Most suppliers consider a prescription recent enough if the exam took place within the past year, but some accept even older prescriptions, particularly for eyeglasses, depending on your age and eye-care history.
If you don't have a current prescription, you can get one from an optometrist or ophthalmologist. Opticians can't perform eye exams, but many vision centers either are operated by optometrists, who can, or have an optometrist working in an affiliated office. (Virginia law prohibits optician firms from employing optometrists, but the optometrist can be located just one door away.)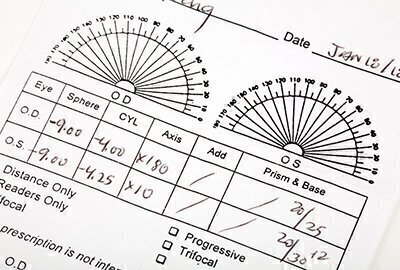 Once you get an exam, you have the right to take the prescription anywhere else to get eyeglasses. In Maryland and Virginia, you also have the right to take your prescription for contact lenses anywhere else. In the District, however, an optometrist who performs the exam does not have to let you take your prescription for contact lenses, and some won't. Their argument is that providing contact lenses is a professional service for which the exam, supplying lenses, and follow-up care must be done together in order to produce consistently safe and satisfactory results. Many other practitioners—especially opticians (who can't perform eye exams)—dispute this view, but there is an additional reason for getting your lenses where you get your exam: If the lenses don't work out (and contact lenses often don't), there will be no question as to who is responsible.
Because you have the freedom to shop around, zoom in on outlets that provide the best service. As noted previously, customer service is a challenge for a number of area eyewear outlets. Our Ratings Tables show the extent of store-to-store differences on this front. Some of the listed outlets were rated "superior" (as opposed to "inferior" or "adequate") for overall quality of service by at least 90 percent of their surveyed customers, while others received such favorable ratings from fewer than 50 percent. Click here for further discussion of our customer survey and other research methods.
In general, chains and franchise operations received lower ratings than independents, but there was variation among chain and franchise operations.