Picks of the Litter: Healthy Paws and Trupanion
In our illustrative cost comparisons, Healthy Paws and Trupanion offered the lowest lifetime premium costs, in large part because they don't boost premiums as pets age—unlike the other insurers. In our calculations, the low premiums that Healthy Paws and Trupanion charged when we enrolled Woof and Kitty as two-month-olds stayed at that level for their nearly 13-year lifespans, keeping costs down.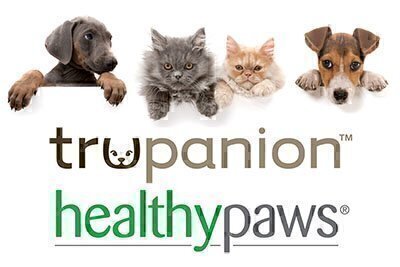 Trupanion says its pricing method keeps pets insured twice as long as the industry average before their owners cancel—about six years vs. three. That's good news, because rising prices make insurance increasingly unaffordable and relentlessly pressure budget-conscious consumers to cancel, leaving their pets uninsured. But it's also bad news, because pets typically live a lot longer than six years, so even this better-pricing mousetrap still leaves many customers short.
There's more good news/bad news. When we looked at the costs and benefits of pet insurance plans, our total out-of-pocket cost of vet care for Woof at all plans was lower without insurance than with it, assuming he had moderate health problems over his lifetime. Without insurance, total out of pocket vet care costs were $9,006 for moderate-problem Woof's accident, illness, and routine care. But with insurance, our total out of pocket costs ranged from $11,926 with Healthy Paws to $27,008 with Petplan. Blame those darn premiums, which must be added in to your copays, deductibles, exclusions, and limits.
However, the kinda good news is that Healthy Paws and Trupanion produced the lowest net cost increase (out of pocket cost with insurance minus without, or about $2,900 and $3,200, respectively) among the nine brands compared. Healthy Paws and Trupanion also yielded the biggest net savings of the lot (about $15,300 and $14,600, respectively) when we compared high-problem Woof with vs. without insurance.
Since you can never know if your pet will have a lot of problems or only a few, to cover both eventualities if you're going to buy pet insurance, Healthy Paws and Trupanion are two good places to start looking.