How to Avoid a Shakedown for Roofing Costs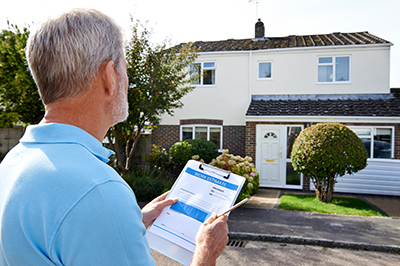 Your roofer's work and its financial responsibility should be your biggest concerns. No job is a bargain if your roof leaks, looks terrible, or is never installed. But once you have identified roofers that measure up on quality factors, price becomes critical.
Contract to have roofing work done on a fixed-price basis, following an estimate.
Our undercover shoppers worked with three homeowners to get bids on roofing jobs for their homes. As much as possible, roofers bid on the same specifications. As illustrated below, the roofer-to-roofer price differences on the same job were striking. For one project, prices ranged from $11,223 to $17,848—a difference of $6,625. For another job, quotes ranged from $7,133 to $10,958—a difference of $3,825. For the third, prices ranged from $13,000 to $15,965—a difference of $2,965.
So…the message is get several bids.
Get at least three bids from companies rated high for quality. Don't assume a low bid signifies you'll get lousy work: For each of these three jobs, our shoppers received low prices from top-rated outfits. And don't get bids only from companies that quoted low prices to us. Our experience with roofing bids is that there's often no consistency: Contractors charge high prices for some jobs and low ones for others.
Here are some guidelines on getting bids:
Invite more companies than you want to see: Some won't show up for months, if ever. When you've seen enough, call the remaining contractors and cancel. During some periods, especially after roof-damaging storms, you may have to invite many contractors to get even a few to appear.
Use estimators as your consultants. Until you get your first few bids, you probably won't know exactly what work you need. Ask each contractor for its recommendations and the reasons behind them; then weigh the arguments and settle on your own specifications.
Once you have a tight description of your specifications, ask the contractors that have already bid on your job to adjust their bids accordingly; give a copy of the specs to any additional companies that you wish to bid.
You usually don't need to be present when estimators arrive, unless you need to point out water damage inside your house. If you won't be there, email your specifications in advance or leave copies of them.
Get more bids on larger jobs. A 20 percent saving on a $500 job is just $100, but if you can save 20 percent on a $10,000 job, that's $2,000.
Get additional bids if there are large differences between the first two or three bids.
Get more bids on jobs when labor, rather than materials, comprises a large portion of costs. Contractors pay roughly the same amount for materials, but there may be significant differences in their hourly rates for labor and how much their workers accomplish per hour.
Get more bids if it's easy—for example, if you'll be home anyway or can arrange for the roofer to come over while you're gone.
For small repair jobs, some contractors work on a time-and-materials basis. If possible, avoid this arrangement; you're much safer with a fixed-price contract. But if you must pay by the hour, ascertain the hourly labor rate, how many workers it includes, the minimum charge, whether you'll be charged for travel time, and how partial hours are rounded.