How to Find a Reliable Roofer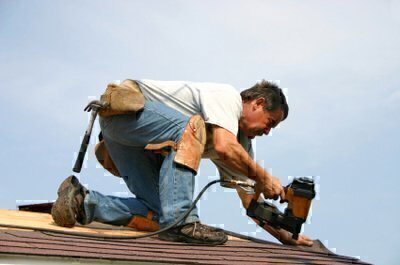 There's nothing more basic than the shelter a roof provides. Fortunately, roofs are quite durable and will protect you from the elements for a long time before needing replacement. But eventually work will be needed. When it is, the cost will likely be steep. And unless you choose your contractor carefully, you can spend way too much for lousy work.
The keys to living happily ever rafter is to hire a reliable roofing contractor, get in writing exactly what will be done, and keep a close eye on the job as it progresses. Fortunately, we found many excellent area roofers—and also discovered you don't have to pay more to get great work.
What Do Previous Customers Say?
Our ratings tables report feedback on area roofing contractors from area homeowners. We surveyed primarily Checkbook and Consumer Reports subscribers, but also other randomly selected consumers we invited to participate. Click here for info on our survey and other research methods.
Our survey asked consumers to rate roofers they had used "inferior," "adequate," or "superior" on the following questions: "doing work properly on the first try," "starting and completing work promptly," "letting you know cost early," "neatness," "advice on service options and costs," and "overall quality." For companies that received 10 or more ratings, our ratings tables report the percent of each company's surveyed customers who rated it "superior" (as opposed to "inferior" or "adequate") on each of these questions. Our ratings tables also report the percent who rated each company "adequate" or "superior" (as opposed to "inferior") for "overall quality."
A number of the roofing outfits were reviewed very favorably by a high percentage of their customers. Many of the companies were rated "adequate" or "superior" overall by 95 percent or more of their surveyed customers; several were actually rated "superior" overall by 90 percent or more of their surveyed customers. Unfortunately, however, substantial numbers of the customers of some of the outfits listed on our ratings tables regretted their choices: some of the companies were rated "inferior" overall by at least 20 percent of their surveyed customers.
Does It Have a Clean Complaint History?
Our ratings tables also show counts of complaints we gathered from the Better Business Bureau (BBB) for a recent three-year period, the number of complaints on file with local government consumer protection offices for a recent two-year period, and complaint rates relative to the volume of work companies do. Click here for more information on reported complaint counts and rates.
How Quickly Does It Require You to Pay?
To reduce the risk of dissatisfaction, pay for most or all of the work only after the job is completed. This gives you leverage to ensure that work is done properly and on time. Table 2 shows what percentage of the contract price on an $8,000 roof installation job each company "ordinarily" allows the customer to pay upon completion or later. Many companies allow you to withhold the entire amount until completion. We strongly advise you to choose a contractor that requires no payment before work begins—or certainly not more than 10 percent of the contract price.
Is It Licensed and Bonded?
Think ahead about obtaining additional leverage in case you're dissatisfied with a contractor's performance. A company may seem conscientious and cooperative early in the process, but prove harder to live with later.
Choose a contractor licensed in your jurisdiction, and you enable local consumer affairs officials and licensing authorities to use the threat of license cancellation as leverage in working to resolve disputes. With a licensed contractor, you also up the chances that authorities will feel you deserve their help. Ask any contractor you are seriously considering to present proof of a currently valid license; then verify by calling the appropriate licensing officials.
Local jurisdictions have built financial responsibility provisions into their licensing requirements. These provisions come in two forms:
First, there are bonding requirements. Many jurisdictions require contractors to secure bonds ranging from $10,000 to $25,000. If a company fails to perform under your contract, goes bankrupt, or disappears with your money, you can seek compensation from the bonding company.
A bond will not fully protect you if your loss is greater than the size of the bond. And if a company goes bankrupt, other customers are likely to make claims. Since the bonding company's total liability is limited to the amount of the bond, and since claims usually are paid based on a first-come-first-paid basis, you may get little or nothing.
A second type of protection is from claims funds.
In Virginia, a portion of licensing fees goes to the Virginia Contractor Transaction Recovery Fund. If you have been a victim of "improper" or "dishonest conduct" by a licensed contractor for work done in Virginia, you can collect from the Fund. But you must first get a court judgment and file a claim with the Department of Professional and Occupational Regulation (DPOR) (call 804-367-8500 or go to www.dpor.virginia.gov).
Virginia contractors that do individual jobs that cost less than $70,000 or have annual sales volumes of less than $500,000 also are subject to licensing and bonding requirements at the local level. If you have a problem with such a contractor, first seek to collect from the locally required bond, then from the state fund.
In Maryland, a portion of licensing fees goes toward its Home Improvement Guaranty Fund. You can seek reimbursement from this fund if you have a claim against a licensed contractor for work done in Maryland and you have a court judgment or a decision rendered in a hearing before the Maryland Home Improvement Commission. The maximum disbursement is $100,000 per contractor and $20,000 per customer. For info, call 410-230-6169 or go to www.dllr.state.md.us/license/mhic.
There is no similar recovery fund in the District.
If you wish protection beyond what is offered under government licensing requirements, ask your contractor to secure for you a "performance bond" in the amount of your contract price. This will add an extra one percent to five percent to the price of the job, but the bond is certain to cover your full claim.
Does It Carry Proper Insurance Coverage?
Make sure the contractor carries liability and workers' compensation insurance. A liability policy pays for damages to your home or your neighbor's home if a ladder falls through a bay window; workers' compensation pays for injuries to the worker who tumbled. Without these policies, you could be liable. Before signing a contract, require the contractor to show you current certificates of insurance for both types of policies.
Is It Financially Sound?
Make sure your roofer will be around to finish the job and that you won't be left fending off the roofer's creditors—who could put a lien on your house.
A good way to assess financial soundness is to obtain—and check—references. Ask for the names of major materials suppliers; then ask them how much credit they commonly extend and about the contractor's recent payment performance.
If your roof has been damaged during a storm, beware of contractors who appear out of nowhere to offer help. Lots of roofers chase storms, traveling from area to area in search of easy money. Some of these companies perform good work, but many do not; and if your newly repaired roof begins to leak a year or two later, it could be hard to track down the out-of-area contractor.
What Warranty Will You Get?
You're likely to get two types of warranties: one on materials from the manufacturer, another on workmanship from the roofer. Many manufacturers also offer extended warranty protection.
The materials warranties offered by the major shingle manufacturers are very similar. Asphalt composite shingle manufacturers, for example, agree to pay for the cost—including labor—to repair or replace shingles proven to be "defective." The duration of the warranty varies with the quality of shingles. A manufacturer's warranty generally begins with a specified period of time (for example, five years) during which the warranty covers the entire cost of replacing defective shingles. After the initial period, the manufacturer's exposure is reduced on a pro rata basis each year for the remainder of the warranty's duration.
Roofers' warranties of their labor often aren't spelled out as clearly. Some simply say "labor guaranteed for X year(s)." Others say "guaranteed against defects in workmanship for X year(s)." Roofers' warranties most often cover one to two years, but some are in effect for five years or more.
Because these statements can be unclear, be specific. Will you recover costs or have work redone for free only if you can prove things were done improperly or just if the roof leaks? And if workmanship is defective, does the contractor have to provide materials in addition to labor?
To nail it all down, ask roofers to supply the following warranty: "If roof leaks within X year(s), except as a result of accidental damage, contractor will bear the cost of labor and materials to eliminate all leaks."
To supplement warranties—and to protect yourself if roofers go out of business and aren't around to honor their warranties—most manufacturers now offer extended warranties covering workmanship. To buy one of these warranties, you must use a properly licensed, insured contractor approved by the writer of the warranty. Also, the warranty seller will require the roof to be installed according to proper specifications.
Extended warranties usually cost $4 to $10 per 100 square feet of the roof, depending on the length of the warranty. If your roof measures 2,500 square feet, and a typical 20-year extended warranty costs $10 per 100 square feet, you'd pay $250. As with most extended warranties, we here at Checkbook doubt that the value of these manufacturer-offered warranties justifies the cost, but they do represent additional protection.