Which Supermarkets Are Best for Price and Quality?
Last updated in November 2015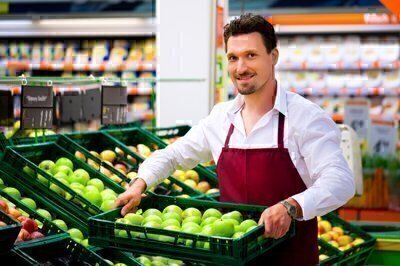 Our price comparisons and ratings of stores for quality show the results of our price shopping and our most recent surveys of consumers on supermarket quality and service. Here are the key findings—
Wegmans continues to wow for both quality and price.
Ever since it entered the Washington area in 2004, Wegmans consistently has accomplished a rare supermarket feat by earning very high ratings from its customers for quality while offering low prices. The Rochester, N.Y.-based chain now has 10 Washington area locations—plus a few more in the works—and continues to rank 1 for quality with our raters (an astounding 94 percent rated it "superior" overall) and offers prices that are about 11 percent lower than average prices at Safeway.
The area's other price standouts were Walmart, Food Lion, and SuperTarget.
Compared to average prices at Giant and Safeway, prices were substantially lower at both Walmart stores we shopped (17 percent lower and 12 percent lower), Food Lion (nine percent lower), and SuperTarget (seven percent lower). For a family that spends $200 per week at the supermarket, a seven to 17 percent price difference could total $730 to $1,770 a year.
Giant offered lower prices than Safeway, Shoppers Food Warehouse, and Harris Teeter. Among these four chains, Safeway had the highest prices.
Although it didn't rank among the area's low-cost chains, Giant's prices averaged about seven percent lower than Safeway's, Shoppers Food Warehouse's prices were about five percent lower than Safeway's, and Harris Teeter's were about three percent lower.
Food Lion, Giant, Safeway, Shoppers Food Warehouse, Target, and Walmart receive low marks from their customers.
Walmart was rated "superior" overall by only 26 percent of its surveyed customers, Target by only 29 percent, Safeway by 34 percent, Food Lion and Shoppers Food Warehouse each by 38 percent, and Giant by 39 percent.
Harris Teeter, on the other hand, continues to receive above-average ratings for quality.
Harris Teeter had prices that were about the same as the Giant/Safeway average, but fared much better on our customer surveys on quality. Harris Teeter received "superior" ratings for "overall quality" from 73 percent of its surveyed customers. As our ratings of stores for quality indicate, Harris Teeter also received considerably higher scores than Giant, Safeway, and Shoppers for "quality of fresh produce," "quality of meats," "staff helpfulness/pleasantness," and all other survey questions.
Most Washington area shoppers have at least one nearby low-cost supermarket option.
At the time of this writing, Wegmans operated 10 area stores, Walmart operated 16 locations with full grocery departments, Food Lion about 20 locations, and Target 29 locations that sell fresh groceries.
Prices at Target and Walmart locations in the District were higher than at their suburban counterparts.
Prices at the Walmart store we surveyed in the District were about six percent higher than at the suburban store we shopped, and Target's DC store offered prices that were about five percent higher than its surveyed suburban store—meaning you'll pay about the same prices at a high-priced Target location as you would at a Giant store.
Within the Giant and Safeway chains, there is relatively little store-to-store price variation.
The big price edge Shoppers Food Warehouse used to have has disappeared.
For many years, Shoppers' prices were about 15 percent lower than those at Giant and Safeway, but over the last 10 years we've watched this advantage decline. For this year's survey, we found prices at Shoppers were about the same as the Giant/Safeway average.
Shoppers using regular Targets might have to shop somewhere else.
The non-SuperTarget location we shopped carried only 68 percent of the items in our market basket.
Whole Foods Market and Chevy Chase Supermarket had the highest prices.
Both stores had prices that were 34 percent higher than the average of prices at Giant and Safeway (keep in mind that Whole Foods sells a limited number of comparable items included on our survey). On the other hand, Whole Foods received high scores for quality of fresh produce and meat, which account for many of the items we could compare between Whole Foods and the other chains.
In a previous price survey, when we examined prices for organic food, Whole Foods' prices for organic items were about the same as prices at Giant and Safeway. My Organic Market, which also received very high ratings, offered the lowest prices in the area for organic food. See "Buying Organic Food" at Checkbook.org for more advice and information.
You can save by substituting store brands and generic products for national brands.
When we substituted cheaper generic and store brands for about one-sixth of the items in our price-shopping market basket at Giant and Safeway, the total cost of the full market basket dropped by about five percent.